MIUI 8 vs MIUI 7 : Interface & Design Changes Compared (Pictures)
Xiaomi started to push updates to the latest and much anticipated MIUI 8 Stable version to over 200 million Xiaomi smartphone models around the globe. Models like the Mi Max standard 3GB, Mi 4S, Mi Note, Mi 4 China Unicom version as well as the Telecom 3G versions and many others have already received the update. Now, it's time to check MIUI 8 vs MIUI 7 differences.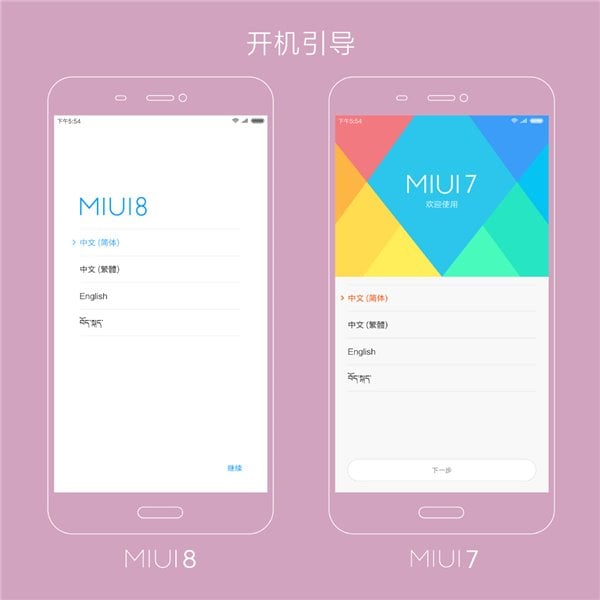 Most of the Xiaomi models, before the latest OTA update push, were running on MIUI 7.5 stable ROM. But the MIUI 8 brings in many new features when compared to the MIUI 7 and one of the very noticeable features is the user interface. MIUI 8 Stable version bring a more beautiful interface design in addition to having Xiaomi's Lanting font and bringing in several features like mobile avatar, SMS fraud detection, and some other new features.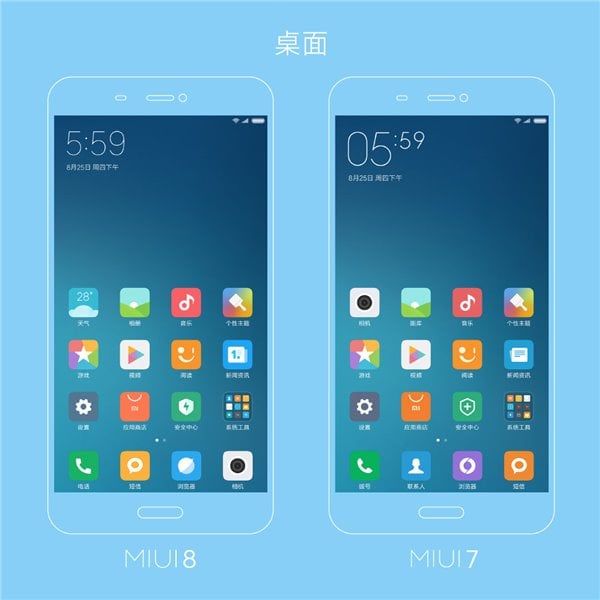 Xiaomi's MIUI official website posted a comparison chart between MIUI 7 and MIUI 8's graphics interface and the differences though mild but is noticeable. The difference in the interface design range from desktop settings, dial-up interface, notes, weather, notification bar, advanced Calculator app, tape recorders and system updates.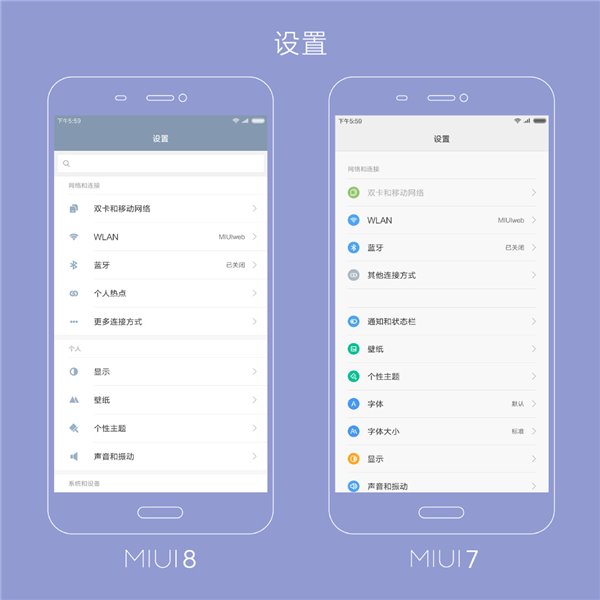 Read More: MIUI 8 Released: New Visuals, Features & Apps Detailed Here
Apart from the added features, the MIUI 8 vs MIUI 7 design differences in the interface may not look enticing enough to want to upgrade and there might be some out there who prefer holding on to their  MIUI 7. So, between MIUI 7 and MIUI 8 which do you prefer? Meanwhile, you can check out more photos of the MIUI 7 and MIUI 8 interface designs.