Leeline WT10 is the world's first ever rugged tablet that can run both Android and Windows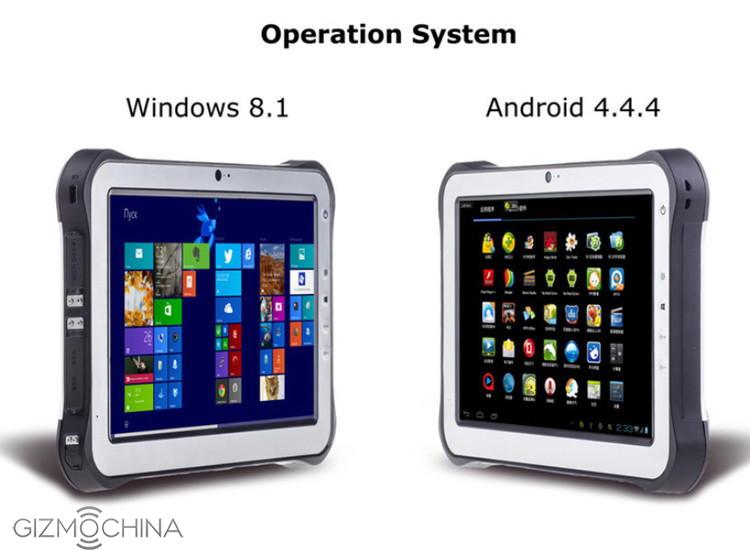 Chinese tech companies are striving to provide consumers globally with products that are not only affordable, but feature a high level of flexibility. Leeline WT10 happens to be such a product that is not only fast, but it also flexible in the sense that it is the world's first rugged tablet that can either run Windows 8.1, or Android 4.4.4.
While most tablets are sensitive mobile products, Leeline WT10 has been constructed to hold out against the elements by featuring a rugged chassis. In short, the outer casing of the mobile device will protect its internals and screen when it is dropped or scrapped against a rough surface. Leeline WT10 does not disappoint in the hardware specifications department either, since its 10.1 inch screen renders a resolution of 1280 by 800 pixels.
Additionally, the large screen slate is also running Intel's Baytrail-T Z3735D/F chipset, which is running a quad-core processor at 1.33GHz (the clock speed can go up to 1.86GHz, depending on which chipset model you end up purchasing). Apart from the quad-core processor, 2GB RAM is also running plus 32GB of internal storage. When we said that the tablet is a very flexible option, we meant it.
Not only is Leeline WT10 incorporated with a microUSB port, it also features a completely functional USB 2.0 port and an HDMI port. Perhaps its biggest selling point is the fact that its processor supports both Android and Windows, allowing you to choose which operating system can run before it is shipped out to you. Currently, there is no information on whether or not the Windows 8.1 version will be upgraded to Windows 10, but if it does, it will have another selling point added to the list.
There is also a docking station that can not only charge the tablet, but it also features 3 USB 2.0 ports and an RJ45 Ethernet port for connectivity purposes. As for the battery capacity, there is a 9,000mAh removable cell present at the rear side of the tablet along with a 5/2MP camera sensor combination that will provide a nice solution for video calling purposes.
Despite the fact that it possesses such a high price tag, we believe that Leeline WT10 is honestly the perfect solution that we have seen from a tablet so far. Not only does it support running Android, or Windows, but it is also rugged windows tablet, has a large battery capacity, and a full flesh USB 2.0 port. If you can handle the price, then this tablet should definitely be your next purchase.