ECOO E05 details leaked, due end of September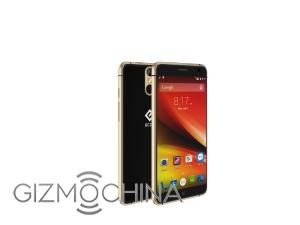 As is the case with many phone manufacturers in China the ECOO sub brand is part of Elephones plan to fill the market with affordable stylish handsets.
Today more details of the ECOO E05 have been leaked, including renders of the handset.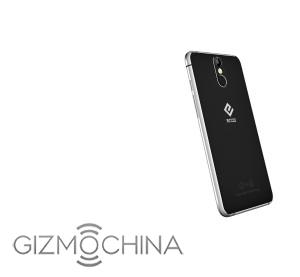 The E05 will again be powered by a Mediatek MT6753 octa-core chipset, however unlike most of the Elephone main brand handsets the E05 features a 5-inch 1080P (LTPS) display, 3GB of RAM, a 13MP rear camera, a 5MP front camera, the phone also features a fingerprint sensor  and should be for sale by the end of September.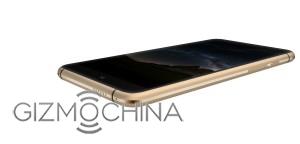 Looking closely at the leaked images, we can see that the phone features an iPhone 6 inspired chassis design, however they have given the alloy a nice visual touch by mixing the surface finishes, the highly polished centre line really stands out.
It would also appear that ECOO have chosen to use 2.5d glass for the front screen.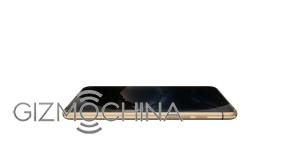 looking at the final render of the gold phone with a representation of the OS, it would appear that the bezels are fairly narrow (perhaps 2mm) and unlike many of the Elephone handsets e.g the P7000 and P8000 there are no hidden black boarders, so fans of small bezels will be happy (if the render is a proper representation of the finished handset when it is released towards the end of September.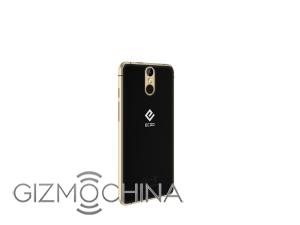 Looking at the rear we can see the 13mp rear camera along with what looks like a single tone LED flash and the finger print sensor, the back looks very smooth as yet ECOO have not advised what material will be used.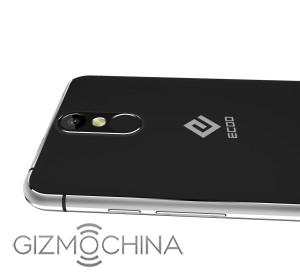 The previous ECOO Eo4 was a 5.5″ handset and featured an MT6752 processor and achieved a moderate degree of success, will the E05 be on your list of budget phones for consideration? what price are you hoping to see the phone released at?
Please leave comments below.
Regards Shanos