Futuremark: Apple is still playing catch-up with Android In Benchmark Performance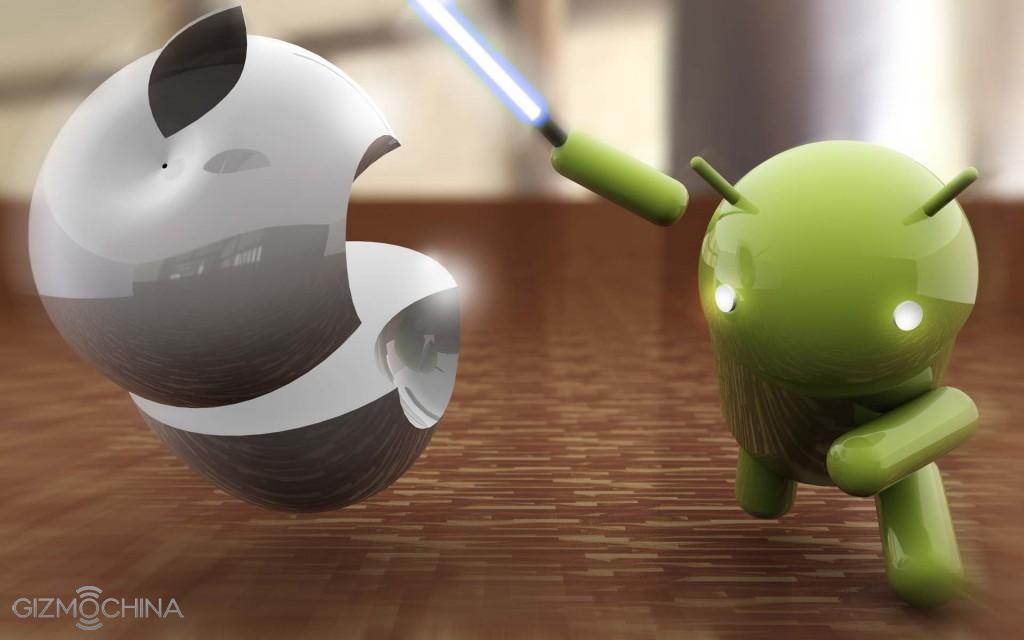 On the day the iPhone 6S was announced, Futuremark – the Finland based benchmarking company – generated a comparative report from two years of 3,000,000 bench mark results from 3DMark, the company's benchmarking tool for multiple platforms. The report illustrated a chart of data gathered from September 2013 until August 2015.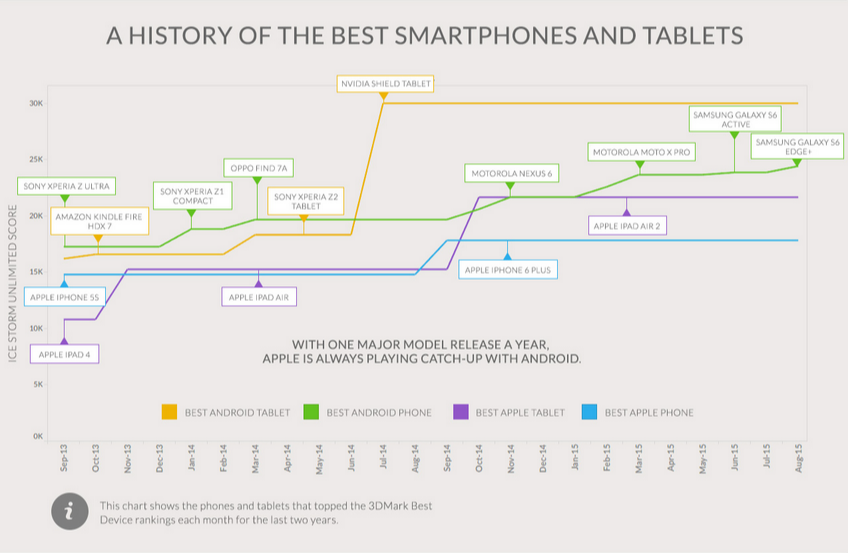 Back in late 2013, the best apple phone was the iPhone 5S and the best Android phone was the SONY Xperia Z Ultra. The chart showed that Android phones were beating Apple phones by roughly 2000 points or around 20%. As the Samsung Galaxy S6 Edge + takes the lead in August 2015, Apple was competing by only presenting the iPhone 6 Plus. However, the Android technology has advanced three times from the Nexus to the S6 and the difference in performance score has got wider. Similarly, the Apple iPads are falling behind Android tablets like the NVIDIA Shield tablet. It looks Android technology will continue to beat Apple devices despite the 3DMark popularity pick up in recent times.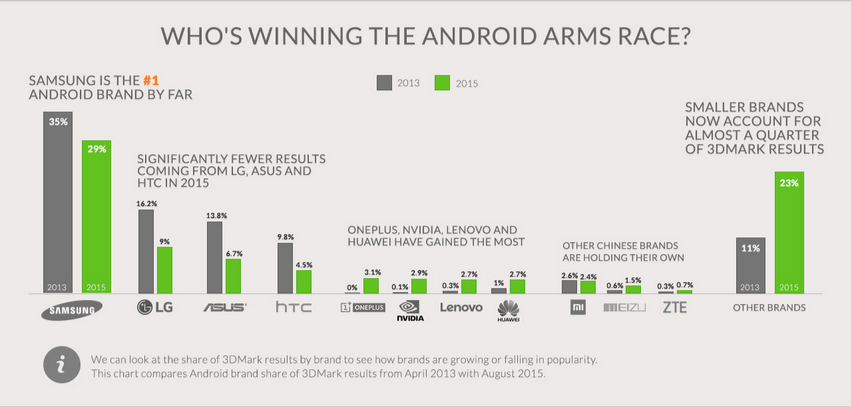 In the Android manufacturer comparison, Samsung has shown an almost one third share of 3DMark results. However, Samsung has shown a decline in 2015 as smaller brands account for almost a quarter of the results this year.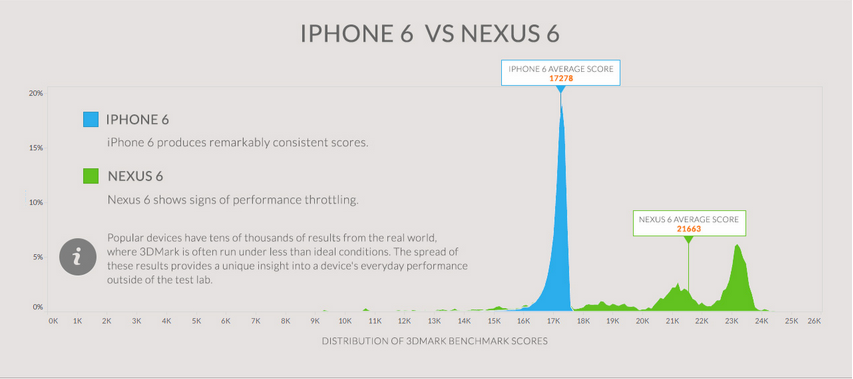 You can check out rest of the detailed infographic down below.