Rollei a world renowned camera maker since the 1930's have released the latest in their line of action cameras, the 4K Rollei Actioncam 420, the action camera market is continually growing with many Chinese companies putting out better and better products to compete with the likes of Gopro, have Rollei with their history and experience in imagery got what it takes to take them all on?
The 4K Rollei Actioncam 420 is able to record in 4k Ultra HD resolution (3840 x 2160) at 10fps, with 2k resolution (1920 x 1440) at 30fps full HD is handled up to 60fps.
The cameras styling leaves no question of the design influences, but if its not broken, the provided waterproof housing will take you down to 40 meters.
The Actioncam 420 has a recording angle of 170 degrees, this wide field of view will allow you to record in small rooms as well as capturing wide open spaces.
The Actioncam 420 has integrated WIFI with a 10m range and the ability to be controlled by a supplied wrist strap or via a tablet or phone, also included is time-lapse recording with intervals of up to 60 seconds.
The Rollei Actioncam 420 will be available from mid-October for £199.99
Hopefully I will be able to get some hands on time with the Actioncam 420, if I do you can be sure of a full review.
Please leave comments below
Regards Shanos
Originally posted at gadgetz.tv
You can find more details for the Actioncam 420 as well as check out some of Rollei's other gadgets here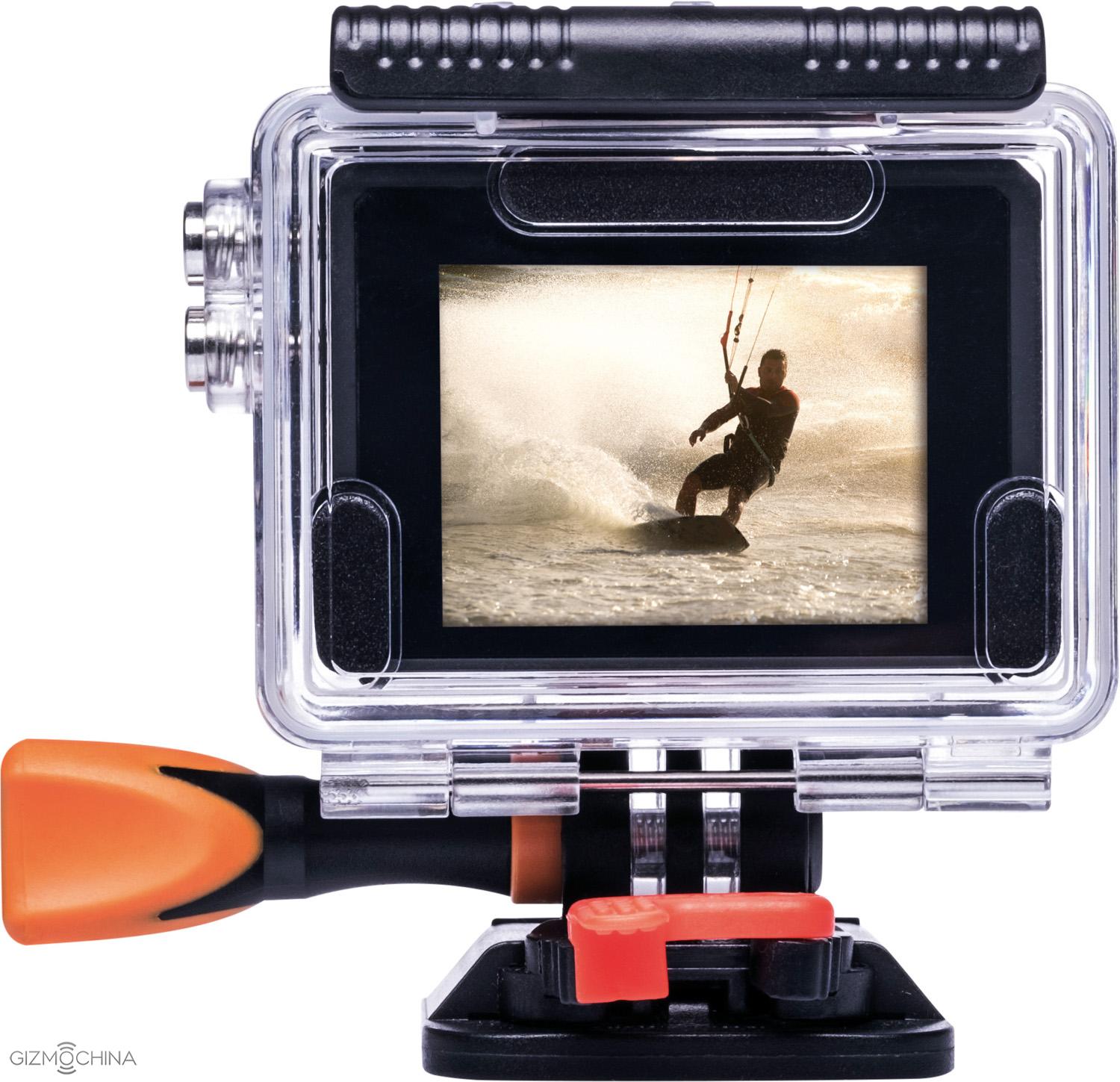 You can find the recent press release below.
Ultra Quality – Ultra Action: Rollei brightens 4K camcorder market with Actioncam 420
Iconic German camera brand Rollei has launched the latest in its action camcorder range with the new Actioncam 420.
The Actioncam 420 is the latest in the Rollei range of action cameras with the capability to record at 4K providing a smooth and high resolution video recording. The high-quality camera delivers 4K video at up to 10 frames per second to meet users' appetite to be able to record in ultra HD as well as offering 2K recording at 30 frames per second.
The Actioncam 420 is able to film wide-angle action shots with a recording angle of 170 degrees. It has been perfectly designed for a variety of outdoor activities; boasting water resistance of up to 40m with the included waterproof housing and, with a battery life of up to 120 minutes, can ensure every extreme moment is captured.
Jeremy Rother, UK Sales Manager at Rollei says: "With many extreme moments only happening once in a lifetime, it's important to have a camcorder that's not only reliable but also records in great quality. With our latest actioncam launching onto the UK market, we hope to inspire even more sports enthusiasts and ensure thrill seekers never miss the perfect moments from all their adventures."
Rother continues: "With more and more homes now having a 4K high definition TV, we wanted to create a product that can make the most of these displays so extreme hobbyists can relive the moment time and time again in amazing quality."
The action camcorder also offers a time-lapse function with up to 60 second intervals, as well as a slow motion and loop functions. The built-in WiFi has a range of up to 10m, allowing photographers to control the camera using the supplied wriststrap or even a smartphone or tablet. The Rollei app even allows viewing of live action or recorded images using a mobile or tablet.
The Actioncam 420 is supplied with the Rollei Safety Pad; a unique and patented mount which is designed to break free from a helmet in the event of a collision, greatly reducing the chance of injury to the user.
Available in blue, white and black, the Rollei Actioncam 420 comes with a number of accessories including; an underwater case for diving, rechargeable Lithium-ion battery and a wireless wrist remote for hand-free recording.
The Rollei Actioncam 420 will be available from mid-October for £199.99.
Product specifications
4K video resolution 3840 x 2160 (10 fps)
2K video resolution 1920 x 1440 (30 fps)
Full HD video resolution 1920 x 1080 (60/50/30/25 fps)
Wide-angle lens with 170° shooting angle
Integrated WiFi with 15m range
Smartphone or Tablet PC* playback through iOS and Android app
Photo time lapse function with adjustable time intervals (0.5, 1, 3, 5, 10, 30 and 60 seconds)
About Rollei
Founded in 1920 and based in Germany, the camera manufacturer Rollei became famous in the 1930s with its TLR camera line Rolleiflex. The popular and widely imitated roll film camera was notable for its exceptional build quality and had a huge impact on photography. For over 90 years, Rollei has made the world of photography accessible to everyone, helping millions of people to record history.