Xiaomi announces the new Mi Bluetooth Speakers for 199 Yuan ($31)
Xiaomi has added a new wireless speaker to its line of devices that included smartphones, power banks, tablets, headphones and television sets. The Mi Bluetooth Speaker is designed to a compact size with an all-aluminum metal casing that can come in array of color selections containing gold, blue and pink. Its elegant look and light weight make it a convenient device to carry it with you.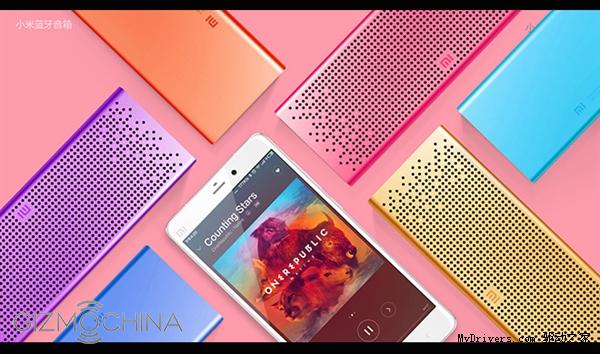 The output sound is claimed to be of a high quality with maximum amplitude of 90dB at 0.5 m.  The device contains a built-in bass radiator, neodymium permanent magnet speakers driven by an Avnera AV3102 microchip. The built in battery enables continuous music listening for eight hours on a single charge. In addition to its ability to wirelessly connect with Xiaomi's smartphones, the Mi Bluetooth Speaker supports music playback from memory cards with an internal storage for up to ten thousand songs. It also features a built-in microphone for loud speaker conversations as well. It can also be used as a hands-free speaker when a call comes in while streaming music over Bluetooth. Although the exact release date is not specified, Xiaomi will be offering this device for a $30 price.
Check out the pictures of the new Xiaomi Bluetooth Speaker from down below.