All Metal Redmi Note 2 Pro leaked with Fingerprint ID
For the past few months, Xiaomi has been busy announcing new smartphones both in domestic as well as international markets. The latest model from the company is none other than the Xiaomi Mi 4c, which is the domestic variant of the Xiaomi Mi 4i that was announced in India a few months back. But it looks like, there's still a couple of handsets on the way this year, as a new leaked image gives us the first glimpse of what could be the Xiaomi Redmi Note 2 Pro model.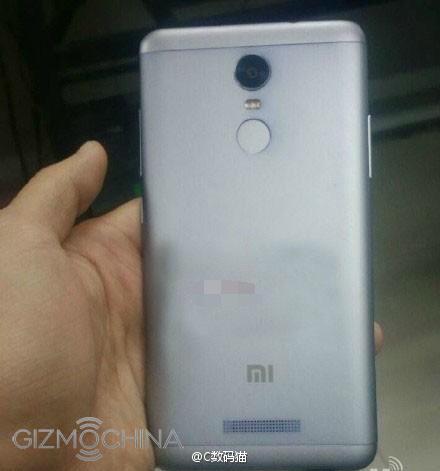 This will be a slightly upgraded variant of the existing Xiaomi Redmi Note 2 model. The company will reportedly include an all metal design as well as a fingerprint sensor on the device to make it a bit more premium than the regular version. It is said that there will be a version without fingerprint ID as well, which will probably be cheaper.
The specs are expected to be the same as the Redmi Note 2. So, the phone will come with MT6795 Helio X10 chip with 2GB RAM, 16GB of storage, 5.5-inch FHD display, 13MP rear camera, 5MP front facing shooter and MIUI 7 based on Android 5.1.
Since the specs are going to be the same, you can expect the pricing of the device only be a bit higher, somewhere around 999 Yuan ($157). This model will actually makes sense now given that Meizu has already unveiled its all metal (crystal metal) smartphone called as the Meizu Metal, costing just 1099 Yuan ($173).
Well, we still don't know the launch date of the device. But it may not be far off since the company is expected to release the Mi 5 flagship before the end of the year.