Xiaomi's 60-inch Mi TV 3 Sold Out In Just 5 Seconds
Xiaomi's new 60-inch Mi TV 3 was up for sale along with its Mi TV Host and Mi TV 55-inch version earlier today. And guess what, the all the three products were sold out within a few seconds on the website today.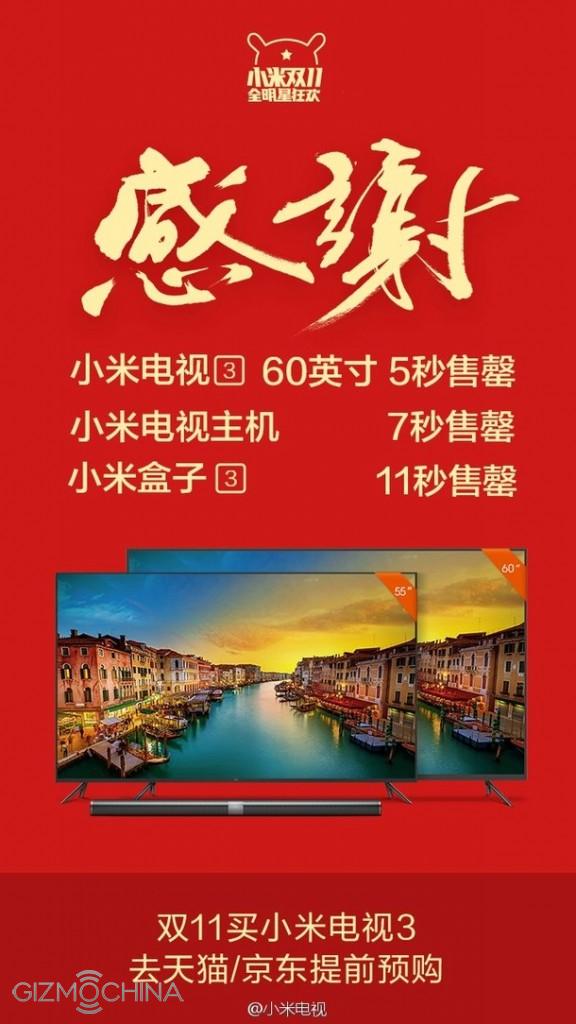 The Mi TV 3 60-inch model was sold out in just 5 seconds, while the Mi TV Host and the the other Mi TV 3 model were sold out in 7 seconds and 11 seconds respectively. This clearly shows that Xiaomi's new model is popular among customers.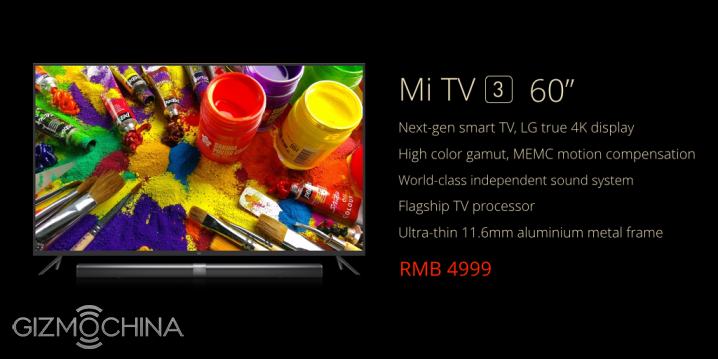 There's no surprise that Xiaomi's latest product, the Mi TV 3 is selling so well. It comes with a true 4K display from LG in a super slim 11.6mm aluminum body. Inside, you get MStar 6A928 4K TV processor with 8GB of storage and there are four speakers on the side with 2.5-inch drivers. All this for just 4999 Yuan which comes to around just $786, making it a steal for customers.
After today, the Mi TV 3 will be available for purchase on the big sale today, 11/11. But we are almost sure that even on that day, the product won't last for long on the website.