Huawei Mate 8 Has Just Passed China's 3C Certification Website, Fast Charge At 9V 2A
Huawei has confirmed that the Mate 8 flagship will launch on November 26. While we patiently wait for the unveiling, the device has just hit China's 3C Quality Certification website, revealing a few more information.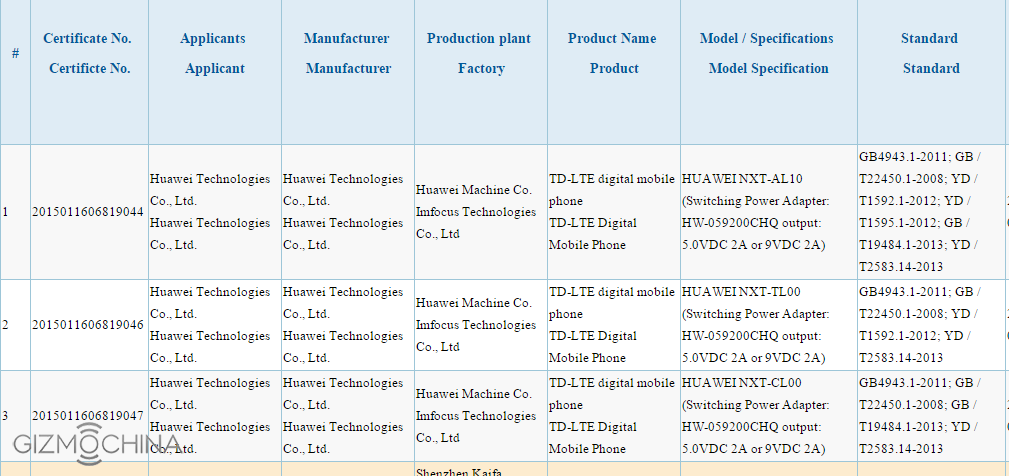 The Huawei Mate 8 flagship is expected to come in three different variants, NXT-AL10, NXT-CL00, NXT-TL00. These three version will most likely be for the three different state-run carriers in the country, namely China Unicom, China Telecom and China Mobile. The listing reveals that all the three version of the flagship will support fast charging at 5V 2A and even at 9V 2A taking the maximum effective wattage up to 18W. Given that the phone supports fast charge at 9V 2A, we can expect a large battery (most likely 4000mAh+) on this device.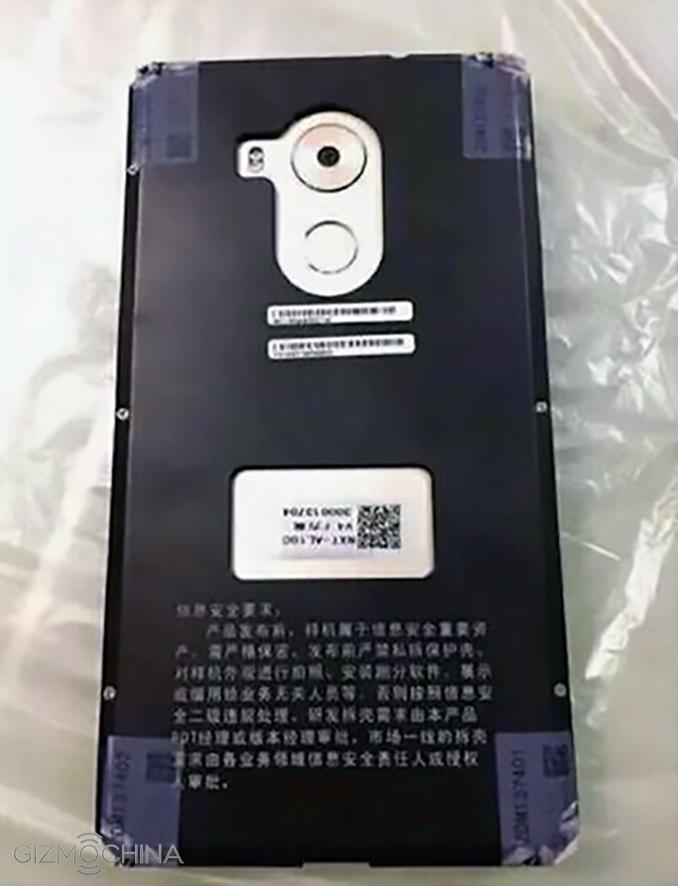 Other specs of the device are also expected to be pretty high-end. First of all, the phone will run on the newly announced Kirin 950 chipset, which according to the company's own test rig, managed to score around 83,000 on AnTuTu, well above competitors. It is said that there will be two versions of the device, 3GB + 32GB and 4GB + 64GB. As for the display, you can expect a 5.7-inch screen with FHD 1080p resolution. At the back, there should be a 13MP Sony sensor, while up front, expect an 8MP shooter. Finally, for software, the phone will most likely come with EMUI 4.0 based on the latest Android 6.0 build.
Apart from the Kirin 950 chip inside, the company is yet to confirm the key specifications of the Mate 8 flagship. But from the recent rumors and leaks that we have been seeing about the device, the phone is going to be a high-end device for sure. Naturally, the pricing is also expected to be high, so you can expect it to be higher than $500.
Stay tuned for more details.