Xiaomi Mi 5 Will Probably Feature Fingerprint Sensor On The Front
Despite other manufacturers freely incorporating fingerprint sensor on their mid-range and high-end devices this year, Xiaomi is yet to release such a device. The Xiaomi Redmi Note 2 Pro is expected to be the company's first smartphone with fingerprint sensor at the back. The phone will reportedly be launched before the end of this month. But we are most concerned about the second Xiaomi device to feature a fingerprint sensor, most likely the Xiaomi Mi 5 flagship.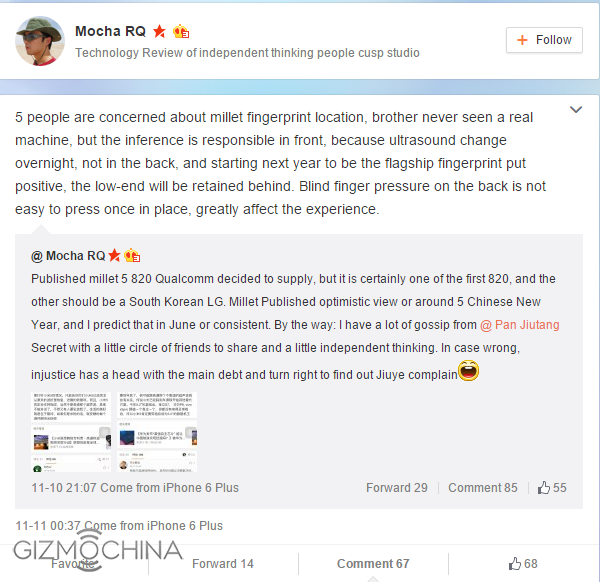 According to new rumors, the fingerprint sensor on the Xiaomi Mi 5 will be located up front. The person who revealed this information adds that Mi 5 will feature Qualcomm's latest Ultrasound 3D Fingerprint scanning technology. So, front would be the ideal location to place the sensor instead of the back, where users won't be able to see it.
On the other hand, he says that for low end and budget devices, the fingerprint sensor would still be located at the back. Well, the Redmi Note 2 Pro leak that we saw a few weeks back had the sensor on the back. Its basically the same as the Redmi Note 2 with the addition of an all metal body and fingerprint sensor.
As for the specs of the Mi 5, it is said that the phone will feature the newly announced Snapdragon 820 chipset with 4GB of RAM, 16MP camera, 5.2-inch 1080p display and 3000mAh+ battery. As for the pricing, you can expect it to retail around $314. The Mi 5 is expected to meet us sometime before December end this year.