Ultimate Best Chinese Smartphones 2015 Camera Comparison
Ultimate Best Chinese Smartphones 2015 Camera Comparison: VIDEO
Camera is definitely one of the most important features on smartphones.  A lot of Chinese manufacturers stepped up their game in the optics department. However, how do they stack up against each other? This is a 6-way camera comparison between the OnePlus 2, ZTE Axon Elite, Letv Le 1 Pro, Meizu MX5, vivo Xshot and the only non-Chinese flagship – Samsung Galaxy S6 Edge.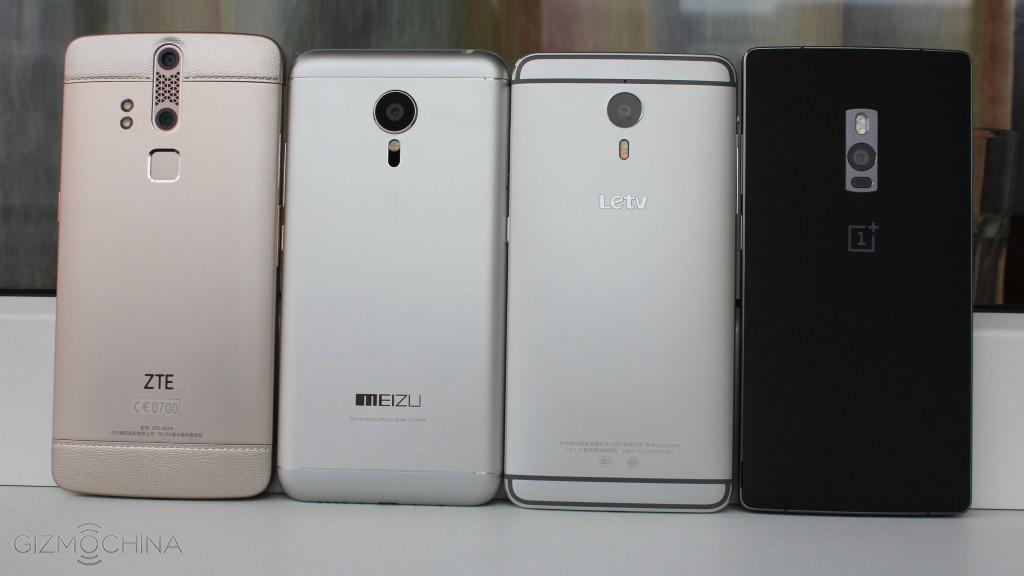 The full comparison review of the first 4 Chinese flagships is coming soon but this time around I want you to be the judge and let me know what you guys think in the comment section below the video.
Before we dive in to the actual comparison, let's compare the camera specs of each device.

The OnePlus 2 uses a 13MP Omnivision (OV13860) sensor with f/2.0 aperture, OIS, singe tone dual LED flash and laser-assited auto-focus system.

The ZTE Axon went with the 13MP Sony IMX214 sensor and ZTE implemented a brighter f/1.8 aperture, single tone dual LED flash and OIS. In addition, there is an extra 2MP sensor, which is designed to collect depth information.

Letv Le 1 Pro uses the same Sony IMX214 13MP sensor but it has f/2.0 aperture with OIS and dual tone dual LED flash. Just bare in mind that the current Le 1 Pro unit I have runs on the unofficial international ROM, which, however, performs worse than the Chinese one.

The Meizu MX5 has a 21MP sensor made by Sony (IMX220) and it is the same camera module that has been used on the Sony Xperia phones for years. It has an f/2.2 aperture, dual tone dual LED flash and laser-aided auto-focus system.

Next up in the camera battle is the old vivo Xshot. Although it was released quite a while ago, it was made as a camera-centric device. The Xshot uses the Sony IMX214 sensor with f/1.8 aperture, dual tone dual LED flash and OIS.

Last but not least I included the Samsung Galaxy S6 edge in the comparison since it has one of the best if not the best camera on any Android phone today. My review unit has a 16MP Sony IMX240  sensor (Samsung ships their Galaxy S6/S6 Edge with either Sony or Samsung sensor) with f/1.9 aperture, single tone LED flash and OIS.
Right now sit back, relax and don't forget to like the video, comment, subscribe and see you in the full 4-way comparison review where I'm gonna say best camera choice.
DOWNLOAD LINKS FOR ALL FULL RESOLUTION CAMERA SAMPLES ARE COMING SOON (currently I'm in the location with the super slow internet….)