Honor 5X vs Redmi Note 3 (Snapdragon version): See Why Xiaomi Wins This Battle!
Huawei broke its own record last year when it sold more than 107 million smartphones worldwide. And more than 40% of its sales were in markets other than China, which shows the company's hold in international regions. India is one of the important markets for this Chinese giant, and the company just recently unveiled the two budget models in the country, namely the Huawei Honor 5X and the Holly 2 Plus models. These two devices are decently priced and come with pretty good specs. In India, it goes on sale in February at Rs. 12,999 and Rs. 8,499 respectively. However, if you were to directly compare these models to the recently unveiled Xiaomi Redmi 3 and the Redmi Note 3 (new version), you would realize that these models are still way behind the new Redmi series, which features better specs and cheaper price tags.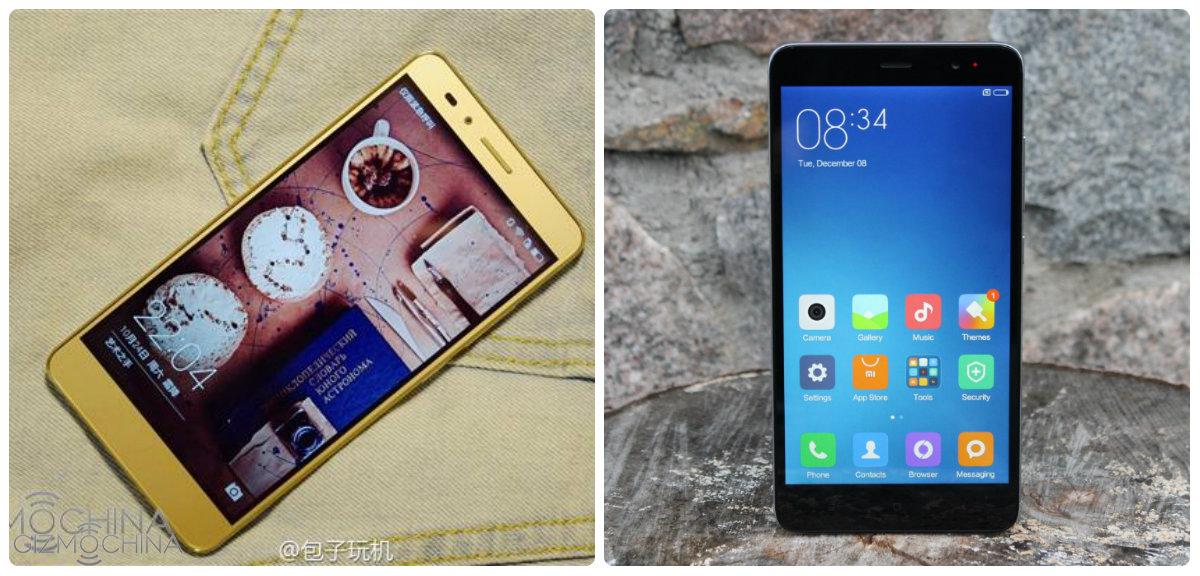 Since we expect both, the Redmi 3 and the Redmi Note 3 to hit the Indian subcontinent in the next few months, it becomes necessary for us to compare which offers more value for money. So, if you are willing to wait for a couple of months more, you may end up with a better deal.
Hence, let's take a look how these newly announced Honor models stand up against the new Redmi series. In this first article, we will compare the Honor 5X vs Redmi Note 3 (Snapdragon version).
Honor 5X vs Redmi Note 3
Huawei's Honor 5X is a pretty good smartphone, featuring an all-metal body and mid-range specifications. It comes with a 5.5-inch IPS LCD display with FHD 1080p resolution. Under the hood, the phone houses the mid-range Snapdragon 615 octa-core 64-bit chipset with 2GB / 3GB RAM options. As for storage, you get 16GB on both the RAM variants. The camera is of 13MP but without PDAF. The front camera is of 5MP.  The battery on board is pretty large, of 3000mAh capacity. Other features include a fingerprint sensor, Android 5.1 with EMUI 3.1 skin on top, 4G LTE support and dual SIM dual support. All these specs for Rs. 12,999 is pretty aggressive.
However, when directly compared to the cheaper Redmi Note 3, the phone looks under-powered. As you can see the comparison below, the Redmi Note 3 is powered by the powerful Snapdragon 650 processor with a newer and faster Adreno 510 GPU. You have a larger storage option (3GB RAM + 32GB storage) as well as a better camera (16MP) on board. Plus, you get the fast PDAF for the rear shooter. Now, coming to the best part, the Redmi Note 3 beats the Honor 5X in the battery department, thanks to its massive 4000mAh capacity battery. Also, if you are searching for a phone with an infrared port, the Redmi Note 3 has this port as well.
While Xiaomi hasn't officially unveiled the Redmi Note 3 in India, this Snapdragon 650 powered device is expected to hit the market in the next couple of months. When it does, it will probably be cheaper than Huawei's Honor 5X, making it a much better deal. However, if you can't wait for that long and are looking for a good smartphone, the Honor 5X is quite decent too. Well, end of the day, its your personal choice.
To make this comparison easier, check out the table below.
COMPARISON

No.

SPECS        

Honor 5X

Redmi Note 3

1
DISPLAY
5.5-inch IPS LCD
1920 x 1080p (72.2% STB Ratio)
5.5-inch IPS LCD
1920 x 1080p (72.4% STB Ratio)
2
CPU
Qualcomm Snapdragon 615
Qualcomm Snapdragon 650
3
GPU
Adreno 405
Adreno 510
4
RAM
2GB / 3GB
2GB / 3GB
5
STORAGE
16GB + MicroSD slot (upto 128GB)
16GB / 32GB + MicroSD slot (upto 128GB) (uses SIM 2 slot)
6
CAMERAS
13MP f/2.0
dual LED dual tone flash5MP f/2.4
16MP f/2.0 PDAF
dual LED dual tone flash5MP f/2.0
7
BATTERY
3000mAh (non-removable)
4000mAh (non-removable)
8
OS
EMUI 3.1 (Android 5.1)
MIUI 7.0 (Android 5.1)
9
DIMENSIONS
151.3 x 76.3 x 8.2mm

WEIGHT: 158 gms

150 x 76 x 8.7mm

WEIGHT: 164 gms

10
NETWORK
4G LTE (Band 1/3/38/39/40/41)
4G LTE (Band 1/3/7/38/39/40/41)
11
ADD ONS
Fingerprint
Fingerprint, Infrared
So which one would you pick, considering all factors such as specs, pricing and availability?