Mediatek's Helio P20 Will Be Based On TSMC's 16nm FinFET Process
Mediatek will be unveiling its brand new Helio P20 SoC later this year and details about the chip have already leaked out. According to the leak, the Helio P20 will be the first Mediatek chip to use TSMC's 16nm process. Up till now, the semiconductor company used TSMC's 28nm and 20nm processes for its mid-range and high-end chipsets. Even the world's first deca-core CPU, Helio X20 uses a 20nm process. So, this will be the first time the company is moving forward to the much more efficient 16nm process.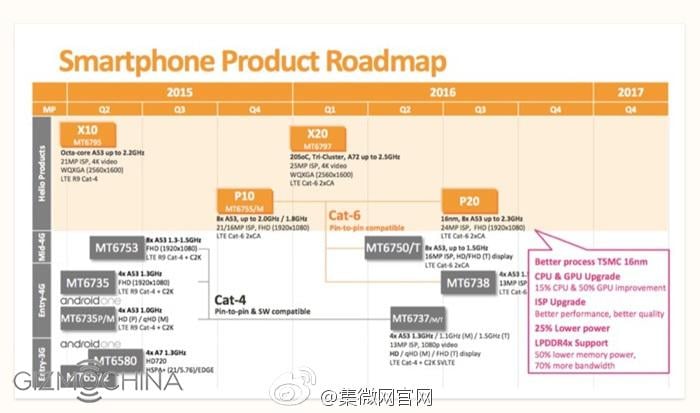 Unlike previous rumors, which stated that the Helio P20 will come with a 10-core architecture, the new leak reveals an octa-core Cortex A53 design. The cores will be clocked at 2.3GHz instead of 2.0GHz on the Helio P10. The Helio P20 will support FHD 1920 x 1080 pixel resolution screens, 24MP cameras and Cat. 6 LTE networks.
Further, the image reveals that the new chip will enhance CPU performance by up to 15 percent and GPU performance up to an impressive 50 percent. Also, the power consumption will be down by 25 percent, which is logical given that the chip is manufactured using a more efficient process. This means that the chip will bring higher performance with reduced power consumption on mid-range phones launching in the coming months.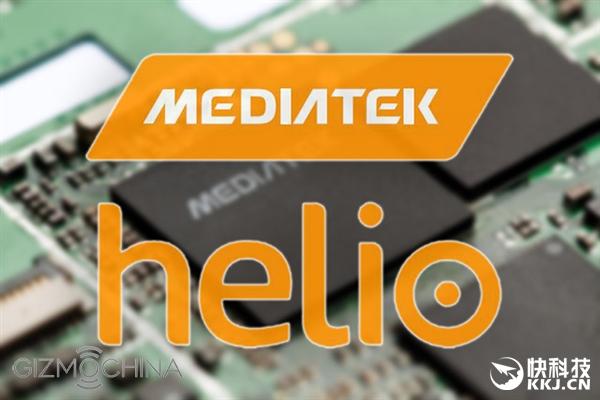 Given that rumors about the Helio X20 overheating blame TSMC's 20nm process for the issue, it's good to see that MTK is finally moving on to a much smaller node. Both Samsung and Qualcomm had moved to the 14nm manufacturing process for its top chipsets last year when Mediatek decided to stick with the 20nm process even for its deca-core chip.
As for the release, the image shows that the Helio P20 will be released sometime in the Q3 2016 period. So, hopefully, we will be able to see smartphones powered by this chip before the end of 2016.