OnePlus 2 (64GB) vs Competition: After Price Cut To $349
In a surprising move, OnePlus cut down the price of its most popular 64GB variant of the OnePlus 2 to $349. This is a staggering $40 reduction from the official price tag of $389, clearly making it one of the best smartphone deals, even though its more than 6 months old now.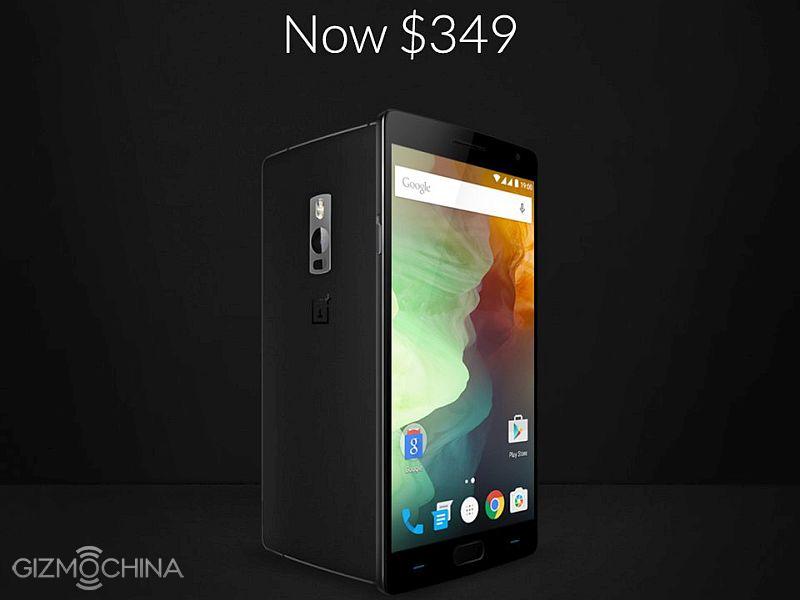 OnePlus CEO Carl Pei explained that the cost of production has reduced for the OnePlus 2, which is why the company has decided to pass on the savings to its customers. Moreover, Carl promised that if you bought the device (internationally) in the past 15 days, you will get a refund of $40.
So, now that the phone retails for a much cheaper price tag than at launch, we take a look at the popular smartphones that competes directly with the OnePlus 2.
In the table below, we will compare OnePlus 2 with close competitors like the Nexus 5X, and ZTE Axon Pro to see if this is indeed a good deal.
OnePlus 2 vs Axon Pro vs Nexus 5X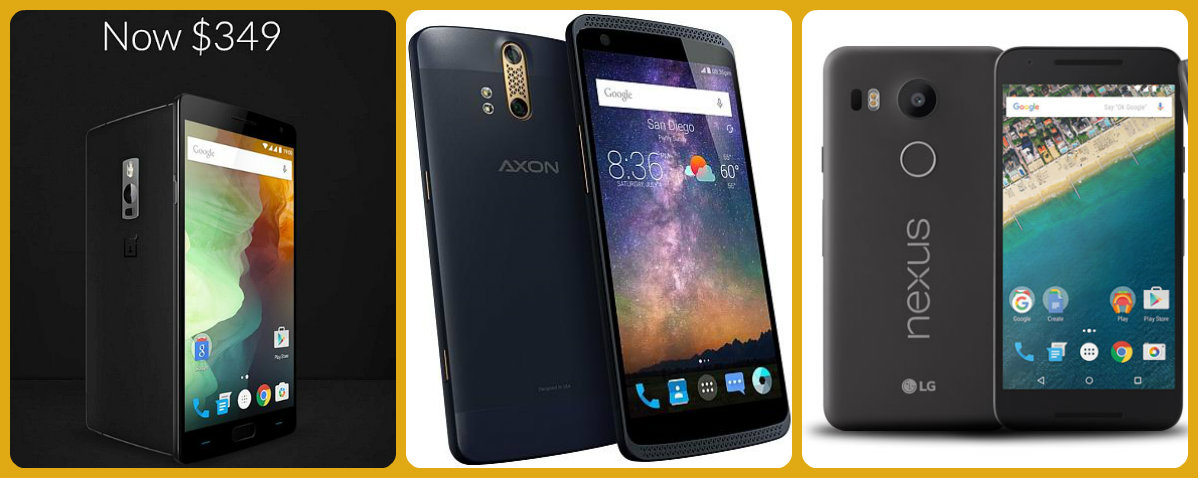 You will see that Axon Pro does have a few advantages over OnePlus 2, like a faster-clocked processor, Hi-Fi Audio, 2K display and dual cameras. However, after the price cut, the OnePlus 2 is almost $50 less than the Axon Pro and with a larger battery, storage and fingerprint ID, the former turns out to be a good deal.
When we bring Nexus 5X to the table, which costs $349 i.e. the same price as OnePlus 2, we see how underpowered the phone is as compared to the OnePlus flagship.
After the price cut, you probably won't find such a powerful device in this segment. You can check out the comparison table below for more details.
COMPARISON
No.
SPECS
OnePlus 2
ZTE Axon Pro
LG Nexus 5X
1
DISPLAY
5.5-inch LTPS IPS LCD
(73.3% STB)
1920 x 1080p (401 ppi)
GG3 Protection
5.5-inch IPS LCD (73.5% STB)
2560 x 1440p (534 ppi)
GG3 Protection
5.2-inch IPS LCD (70.2% STB)
1920 x 1080p (423 ppi)
GG3 Protection
*STB = Screen To Body Ratio
2
CPU
Qualcomm Snapdragon 810
@1.82GHz
Qualcomm Snapdragon 810
@ 2.0GHz
Qualcomm Snapdragon 808
@1.82GHz
3
GPU
Adreno 430
Adreno 430
Adreno 418
4
RAM
4GB
4GB
2GB
5
STORAGE
64GB + NO MicroSD slot
32GB + NO MicroSD slot
32GB + NO MicroSD slot
6
CAMERAS
13MP f/2.0
OIS
Laser Autofocus
dual LED flash
5MP Secondary
13MP + 2MP dual cameras
f/2.0 PDAF
dual LED flash
8MP Secondary
12.3MP f/2.0
Laser Autofocus
dual LED (dual tone) flash
5MP Secondary
7
BATTERY
3300mAh (non-removable)
3000mAh (non-removable)
2700 (non-removable)
8
OS
OxygenOS 2.2 (Android 5.1)
Android 5.1
Android 6.0
9
DIMENSIONS
151.8 x 74.9 x 9.9mm
Weight: 175 grams
153.9 x 73.7 x 9.4mm
Weight: 172.9 grams
147 x 72.6 x 7.9
Weight: 136 grams
10
FEATURES
4G LTE, Fingerprint ID
4G LTE, Hi-Fi Audio
4G LTE, Fingerprint ID
11
PRICE
$349 (64GB)
$399 (32GB)
$349 (32GB)
12
BUY
ONEPLUS STORE
AMAZON
AMAZON
You may also want to check out our extensive review of the OnePlus 2. You can check it out from below.