Google Reportedly Working On An Independent VR Headset, More Advanced Than Cardboard
Last year was the 'Year of the Wearables',  and this year the main focus could be Virtual Reality as many manufacturers are said to be working on VR products. We have already seen pretty good VR headsets from companies like Sony and Samsung, but it looks like Google too might be interested in joining the VR industry too.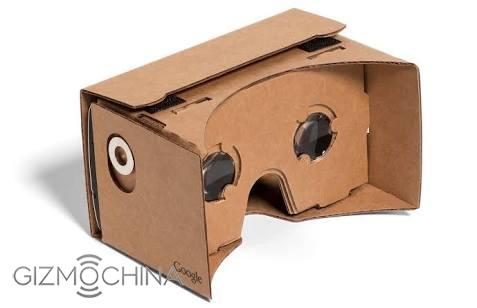 In case you remember, the company had launched a low cost VR product, called the Google Cardboard which uses your existing smartphone to provide a VR experience. However, according to the latest report from WSJ, Google is busy working on an independent Virtual Reality Headset which will be more advanced than Cardboard. So, it won't be using a smartphone for display, rather it would come with its own components. The headset is said to feature its own processor, camera and display. The chips could be supplied by the startup, Movidius, adds the report.
While these features portray the upcoming Google VR headset as a high-end product, the report says that it aims to provide a 'middle ground' experience. The report further states that a release date of this Google VR headset is unsure, but one of the sources claim that the company could unveil it sometime later this year.
Given that all major tech companies like Sony, Samsung, HTC, Apple and now Google have either unveiled a Virtual Reality product or are rumored to release one real soon, we can expect the competition in the VR industry to intensify in the coming months.
But for those who are just not ready to shell out hundreds of dollars on a VR headset, the $20 Google Cardboard might just be enough.