Huawei Execs Almost Confirm Matebook Laptop Launch

A few days back, Huawei released a new teaser via its Weibo page in China, which hinted that the company was going to release its brand new Matebook Laptop Hybrid at MWC 2016. The teaser image showed a stylus and said that the upcoming product was targeted at the business customers. Given that these two were the main rumored highlights of the device (apart from its hybrid design), we assumed that Huawei was going to release its new Matebook laptop at the tech event in Barcelona.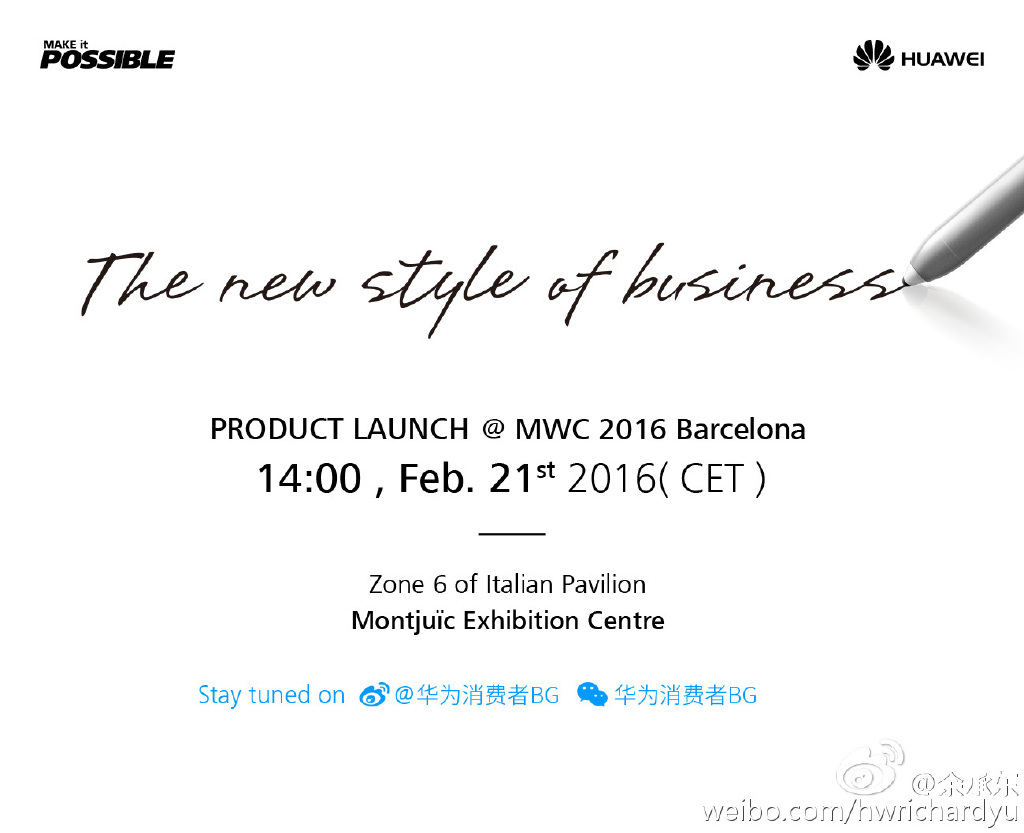 But there was another possibility. The launch could have been for the long rumored Huawei P9 flagship. However, things have now become a lot clearer, thanks to the recent comments from two of the top executives from Huawei. Company CEO Yu Chengdong and VP of Huawei's Consumer Business division have come forward to almost confirm that we will see a new laptop from the company at MWC.
RELATED: Huawei Will Release A Business Product At MWC, Could Be The Matebook Laptop
Both the execs had something to comment about the PC industry. Company VP, Xu Qin Song said that although PC, tablet and smartphones have overalapping functions, they cannot be replaced. He further added that Huawei wants to continue to improve by releasing smart products which brings convinience to the users. This definitely hints that the company has something related to the industry in store for us. Later, even CEO Yu Chengdong joined saying that the PC industry needed new injection.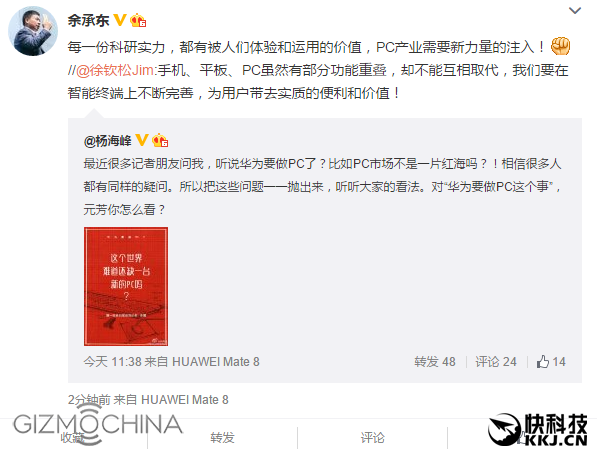 Considering the timing of these comments and the teaser released recently, we can be almost sure that Huawei will release its rumored Matebook laptop at MWC 2016. Unfortunately, the company is yet to comment on the specs or the pricing of a possible Huawei laptop, but we don't expect it to be cheap.
We have compiled an article which sums up the possible specs of the Huawei Matebook laptop. Check that out for more details.