Vivo XPlay 5 Mini To Be Launched Alongside The XPlay 5 Says Analyst
Vivo is all set to announce its XPlay 5 flagship today evening at Beijing's Water Cube Convention center. Thanks to the numerous leaks and rumors that have been going around on the internet, we have a fair idea as to what to expect from this device. It's going to be the world's first 6GB RAM smartphone and we can expect some great specs to go along with it.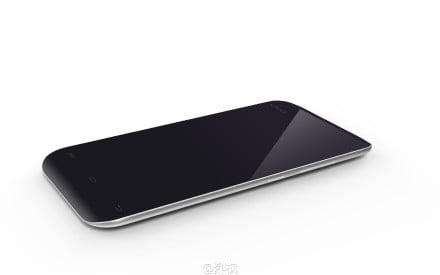 Now, according to the analyst Pan Jiutang, Vivo may also announce other products at the event, alongside the XPlay flagship. He says that the company will most likely announce a low-end version, called the XPlay 5 Mini at the launch event today. We still don't have any details on the Mini version, but things should be clear by evening.
RELATED: Vivo XPlay 5 Hits Geekbench and GFXBench
As for the XPlay 5 flagship, you can expect two different versions of the device. The top end model will reportedly come with Snapdragon 820 chipset with 6GB of RAM while the slightly lower end version will feature Snapdragon 652 chip and 4GB of RAM. Other features as leaked by a couple of posters yesterday include 16MP rear camera, 8MP front-facing shooter and 128GB internal storage. The screen should be a 5.43-inch Super AMOLED display with 2K resolution. Other features include a rear placed fingerprint sensor, split screen multi-tasking, CS4398 + AS45257 Hi-Fi chip and dual SIM dual standby support.
READ MORE: Vivo XPlay 5 Posters Leaked Ahead of Launch
Pricing is still a mystery, but the analyst hints that the top-end version with 6GB of RAM may set a new record for domestic pricing of a smartphone. Well, if that's the case, then the XPlay 5 top-end version will be out of the reach of most users. Considering the hints, the phone could retail upwards of 5000 Yuan which is almost $765.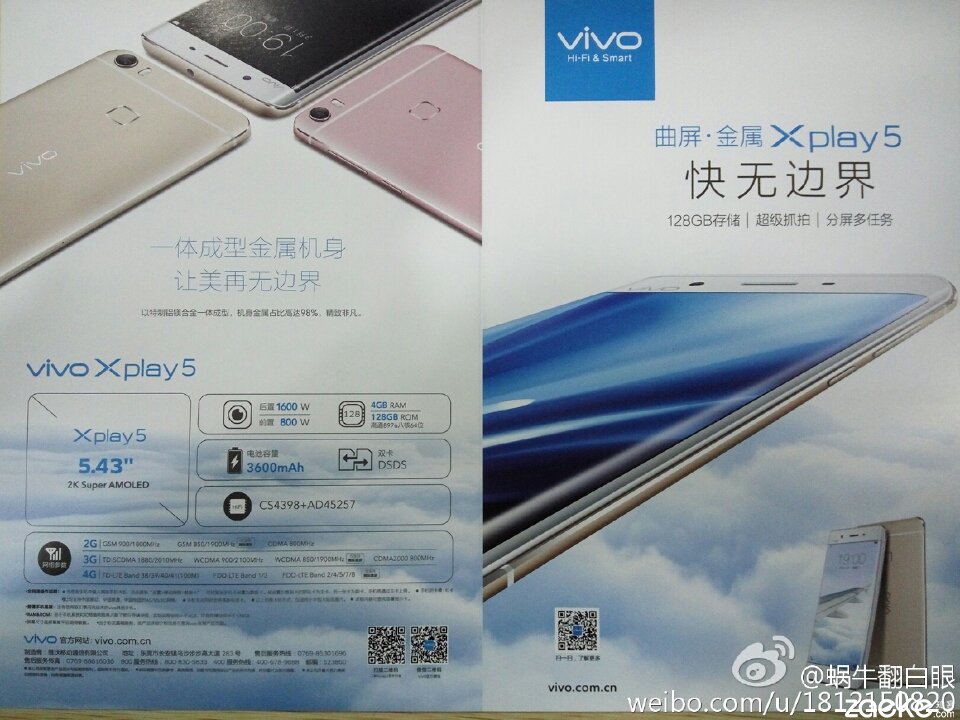 So, what do you think? If the price is indeed this much, then is $700 a bit too much even for a Vivo device with 6GB RAM?