OPPO R9 & R9 Plus Visits TENAA, Features Sleek Metal Body With Front Fingerprint
OPPO has confirmed that the OPPO R9 flagship will meet us on March 19 in China. Now the same phone, along with its larger brother has just hit TENAA which reveals a lot of things about the two upcoming devices.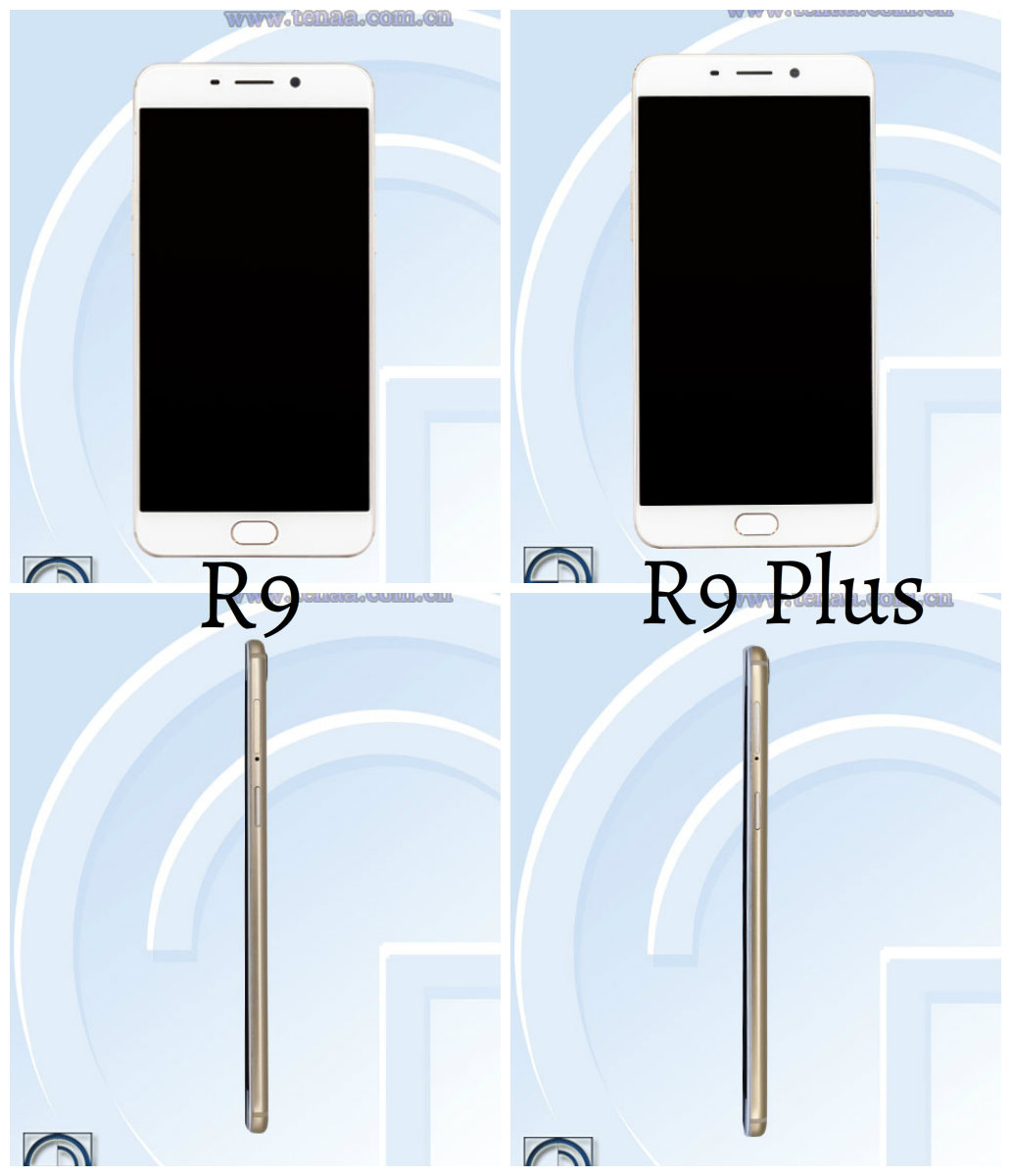 First of all, design wise, the OPPO R9 and the R9 Plus are similar. Like the name suggests, the R9 Plus will be an enlarged version of the device, featuring a larger 6-inch display. There are some other differences between the two models, with the Plus variant featuring much better specs.
But before moving to the specs, one thing to mention about the design is the front facing fingerprint sensor. The phone features a clean back and comes with a fingerprint sensor integrated into the home button. Like its predecessors, the OPPO R9 is pretty thin, featuring a 6.5mm body. The R9 Plus will be a bit thicker, with a 7.4mm body, but nothing to complain here since it features a much larger battery as well.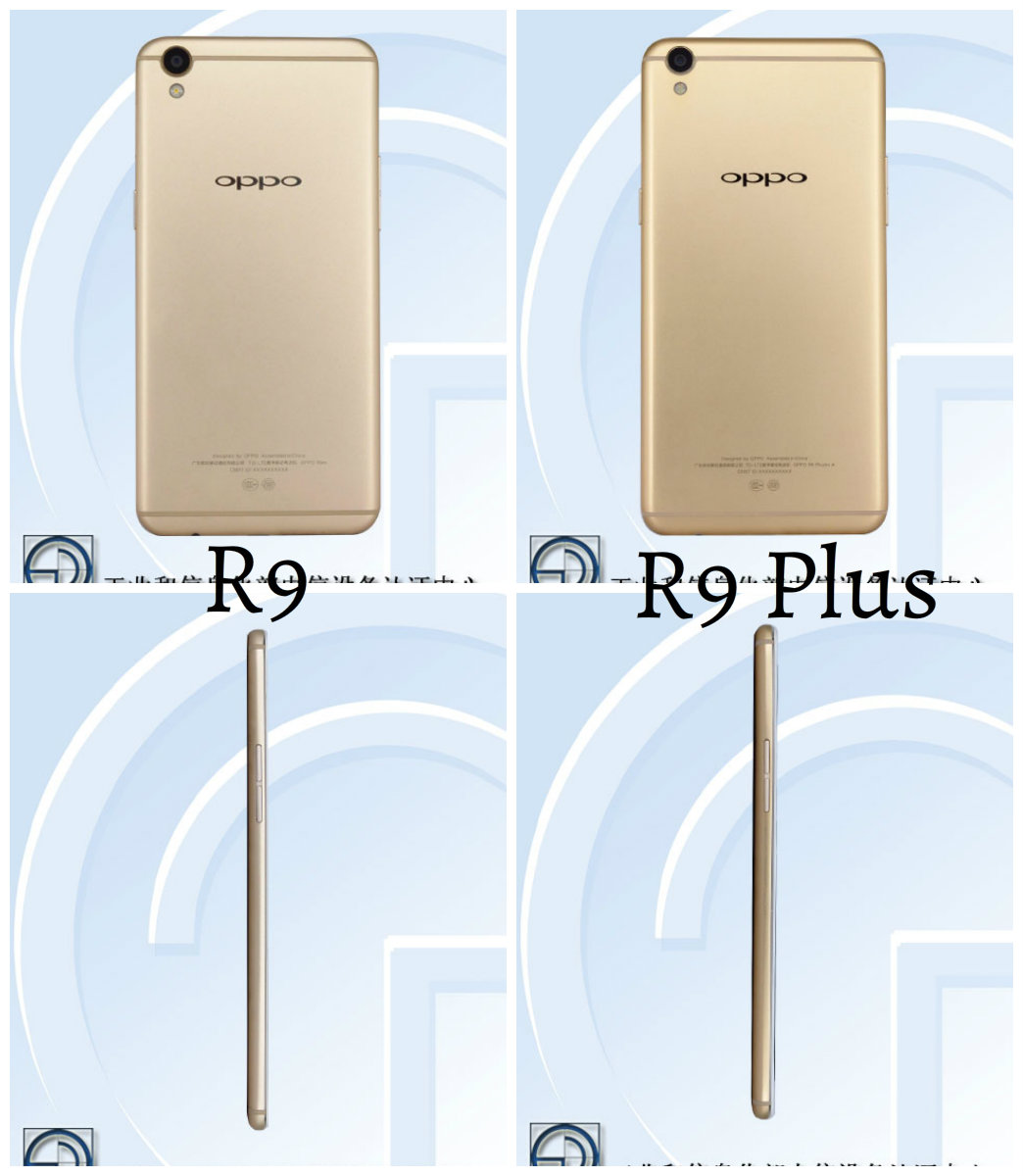 Like mentioned above, both the models have a few differences in terms of specs. The OPP R8 comes with a 1.95GHz octa-core processor which could be the Helio X10. But we can't be sure of that right now. On the other hand, the OPPO R9 Plus comes with a 1.8GHz octa-core chip, which is probably the Snapdragon 652. So, no SD820 as rumored before.
As for the display, the R9 sports a 5.5-inch 1080p screen while the R9 Plus comes with a larger 6-inch 1080p panel. Both models have 4GB RAM but the R9 has 32GB ROM while R9 Plus features 64GB ROM. Storages on both the models are expandable up to 128GB. The rear camera is the same, so both get 16MP sensor at the back. The R9 features a 2850mAh battery while the R9 Plus features a 4120mAh battery. Finally, both smartphones get dual SIM dual standby.
Now that we have know a lot about the two upcoming devices, all we can do is wait for OPPO to confirm these specs and reveal other details like pricing and availability.
So, what do you think? How much are you willing to pay for OPPO R9 and R9 Plus with these specs?