Xiaomi Mi5 vs Samsung Galaxy S7 FULL Comparison Review
When it comes to the high-end smartphones, they usually cost a lot. But what if there is a device that challenges the concept of it. Meet the Xiaomi Mi5, the phone that costs as twice as less as the Samsung Galaxy S7. Can it really make the new Galaxy phone run for its money? Learn more in a full comparison review.
Check out Samsung Galaxy S7 Review
Xiaomi Mi5 vs Samsung Galaxy S7: VIDEO REVIEWS
Xiaomi Mi5 vs Samsung Galaxy S7: DESIGN and DISPLAY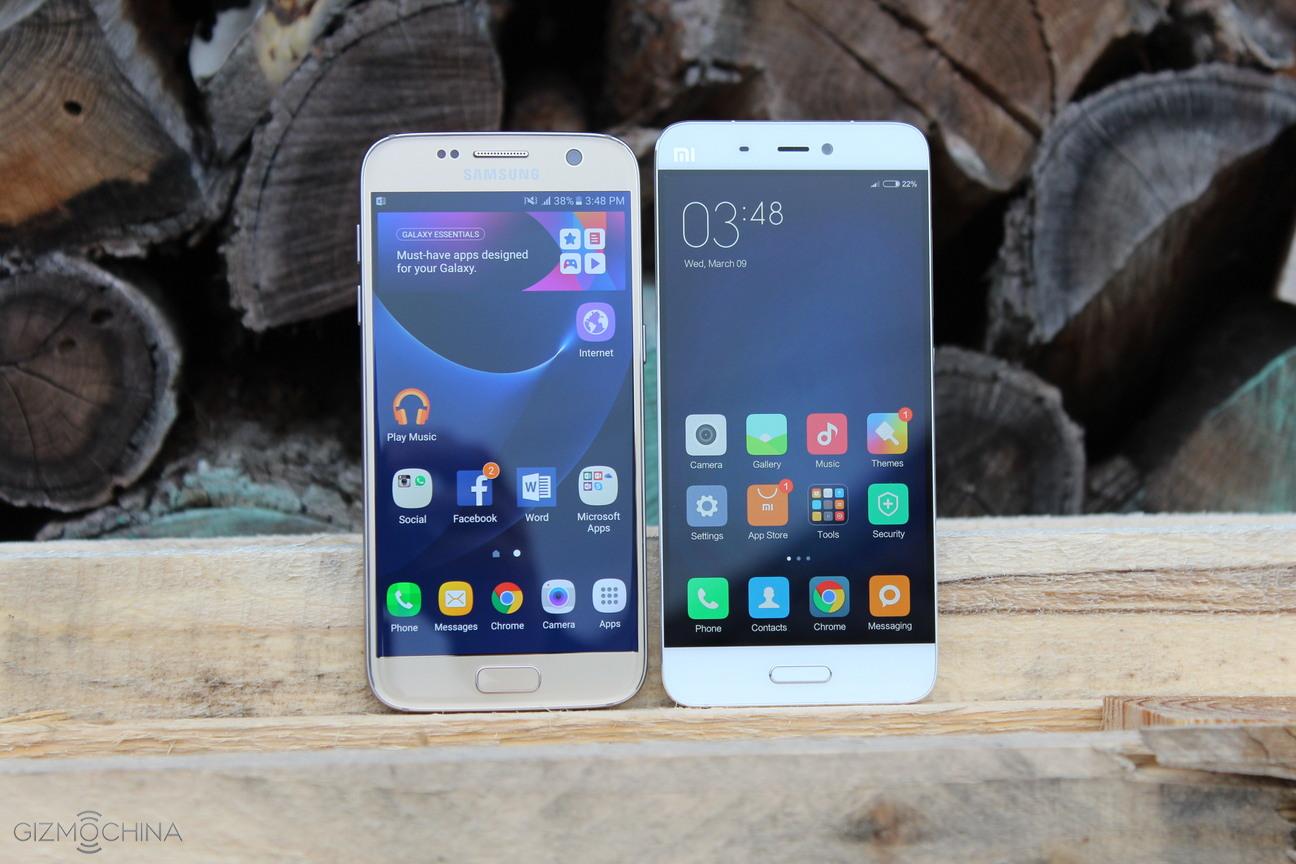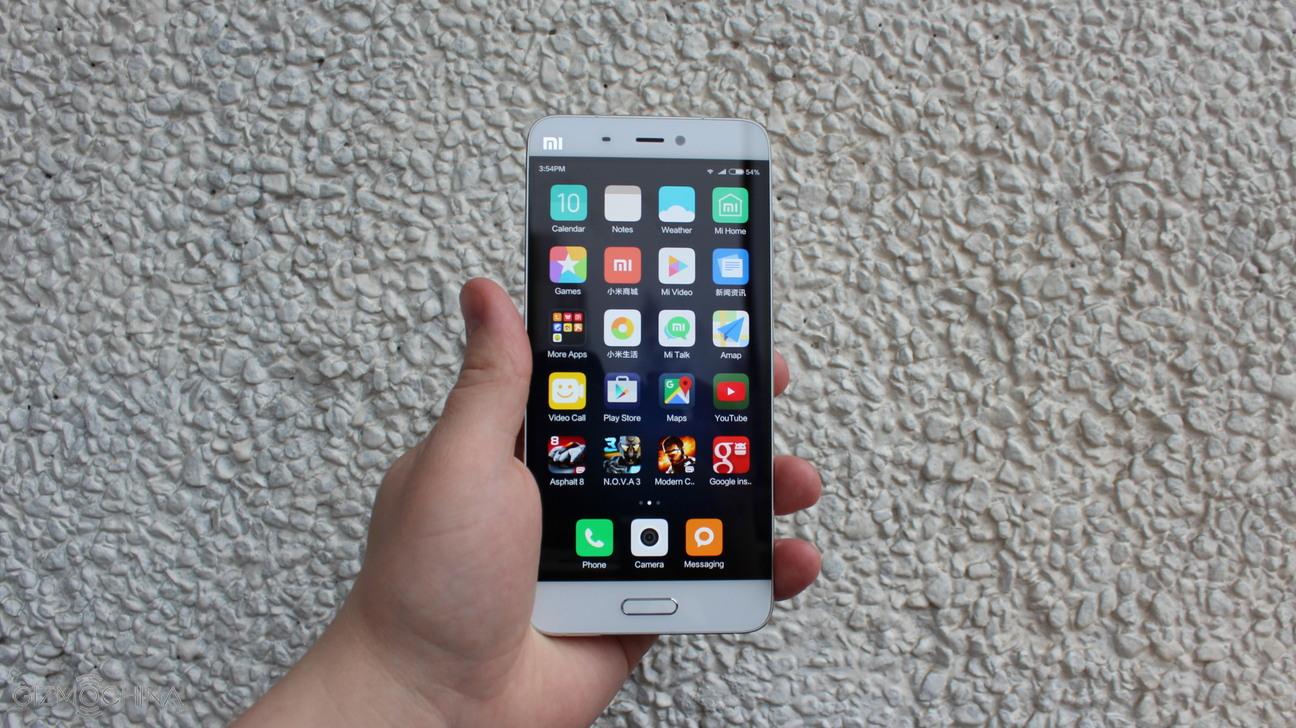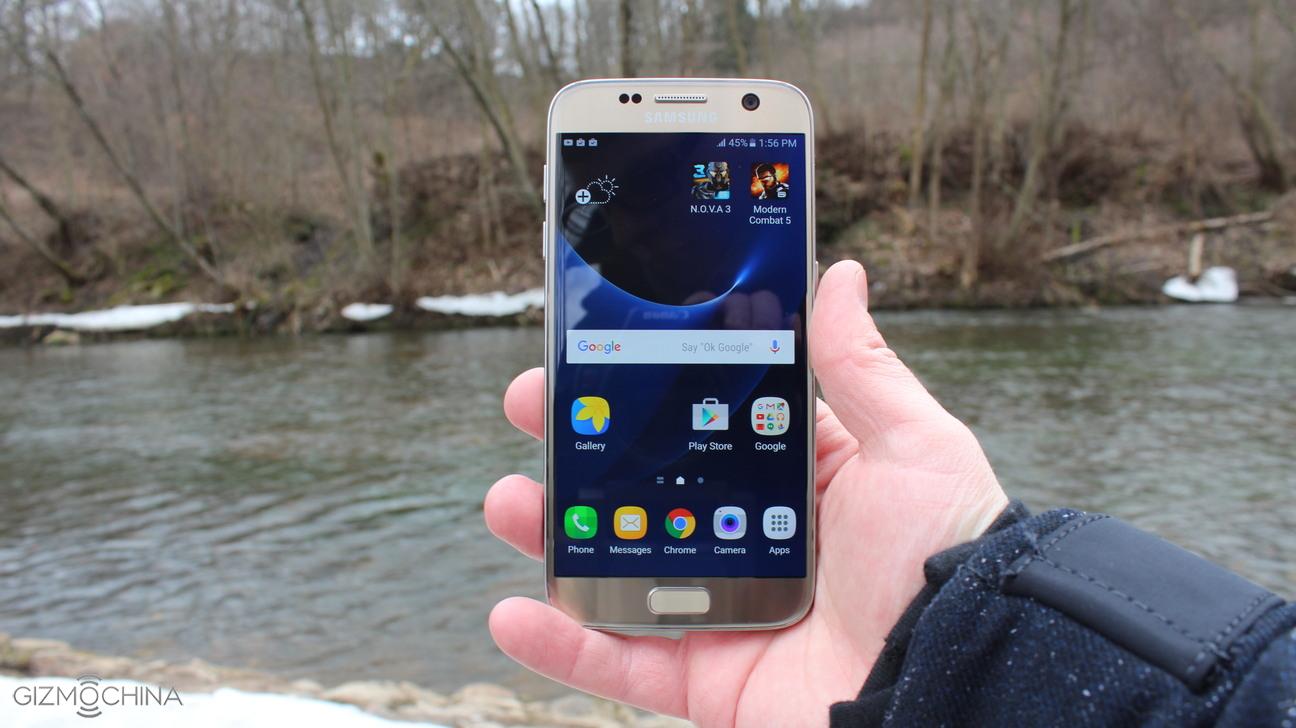 Both phones are very similar in a lot of ways. First, they are fairly compact as they have the 5.1" displays and thus the devices can be managed in one hand.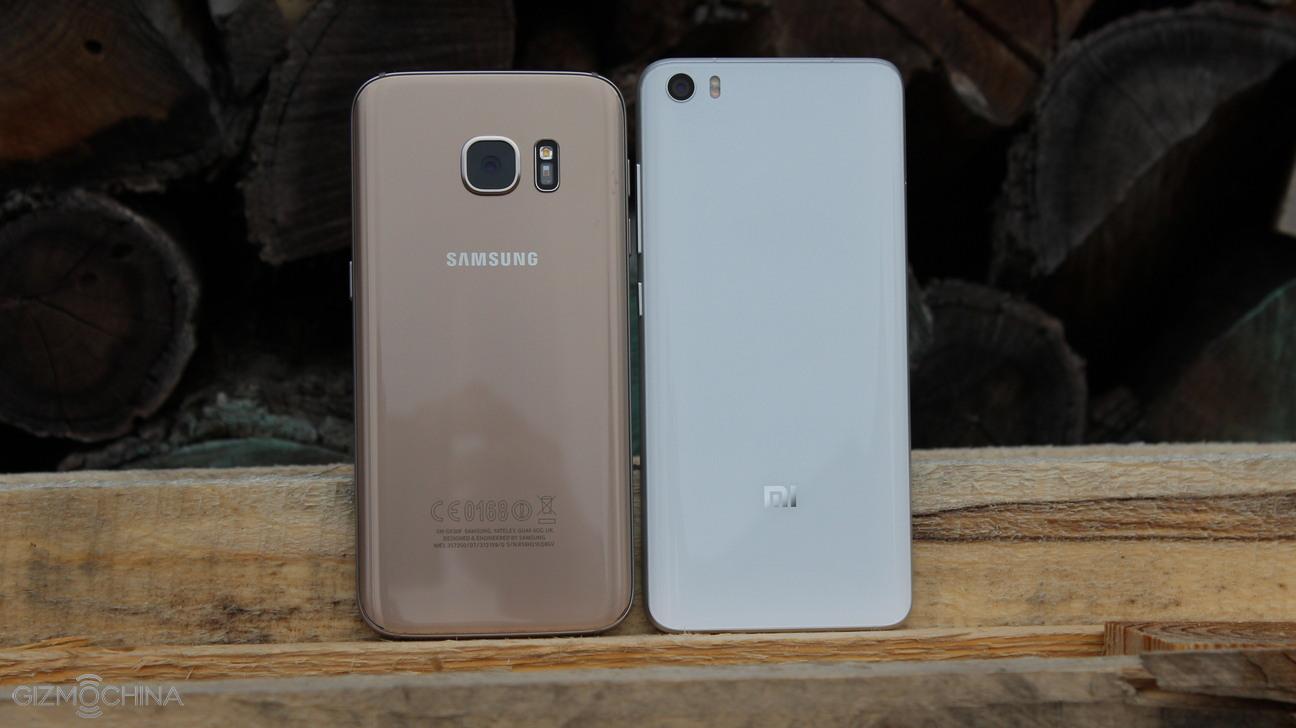 Both phones use metal and glass in the construction and both have curved edges on the back to help with the grip and add a little bit of aesthetics. The Galaxy S7 has one major advantage though. Its IP68 rating assures that the phone is water and dust resistant.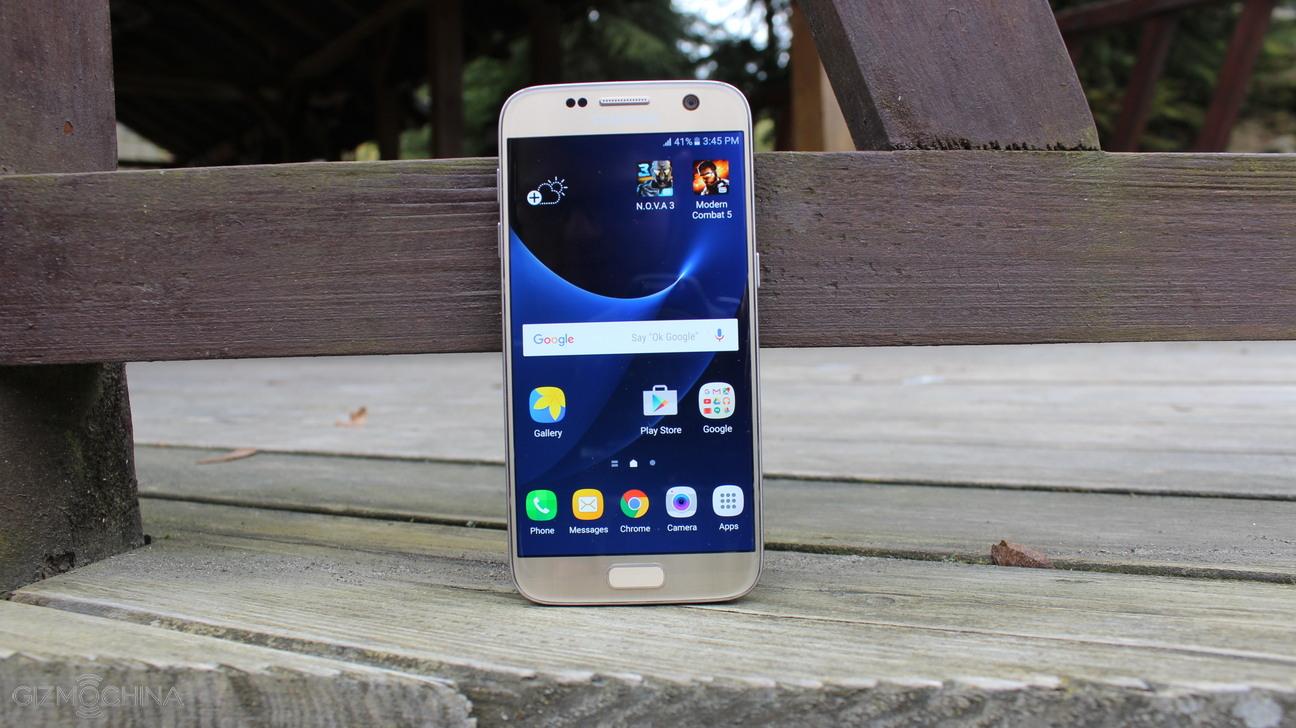 As for displays, the S7 brings the latest and greatest Amoled technologies. Whether you like Amoled or not, the panel is one of the best we've seen on any phone.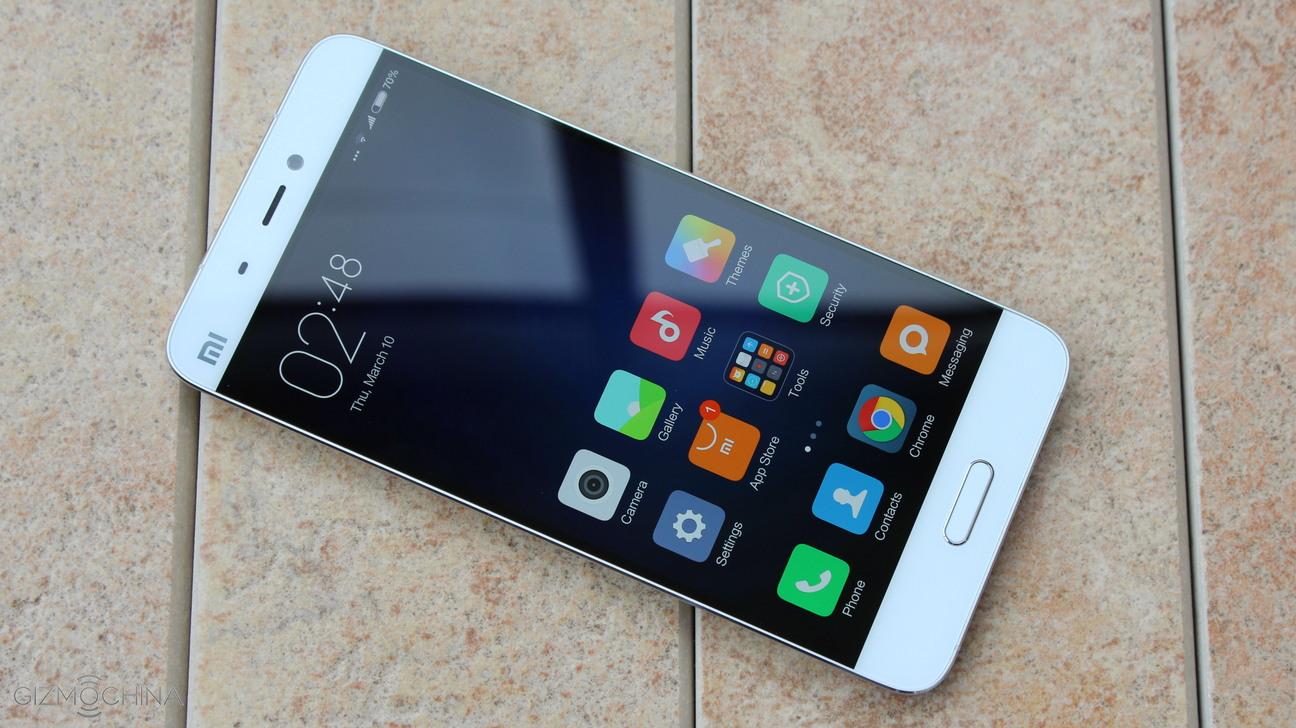 However, it doesn't mean the Xiaomi has a bad screen. Well, its colours may not look as punchy or saturated, and the 1080p resolution means that it is not as pixel dense, the display is still very sharp, vibrant and it is pleasure to look at. It's worth mentioning that the Galaxy phone uses a Gorilla Glass protection while the type of protection the Mi5 is not yet officially confirmed.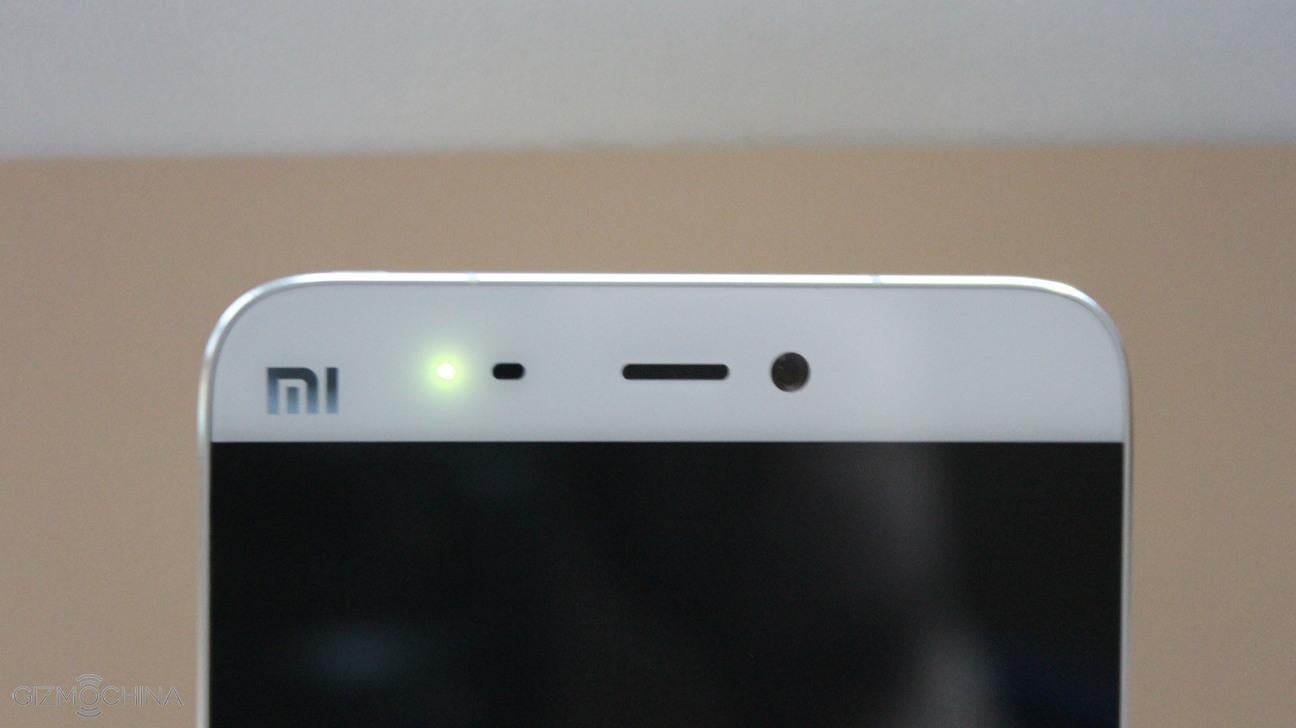 Just above displays we have a 4MP camera on the Xiaomi phone and 5MP snapper on the S7. Right next to it each phone has the LED light but only the one found on the Mi5 can be highly customised.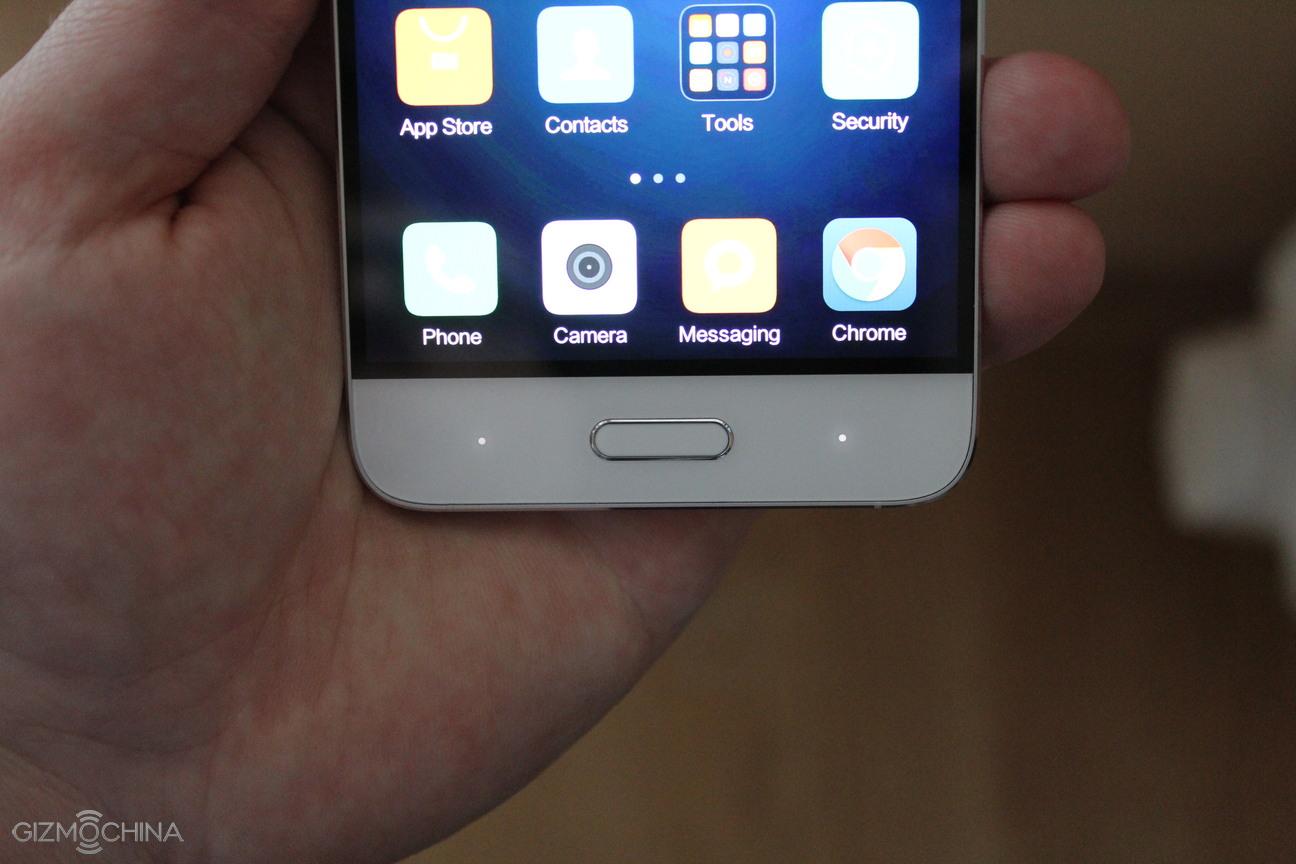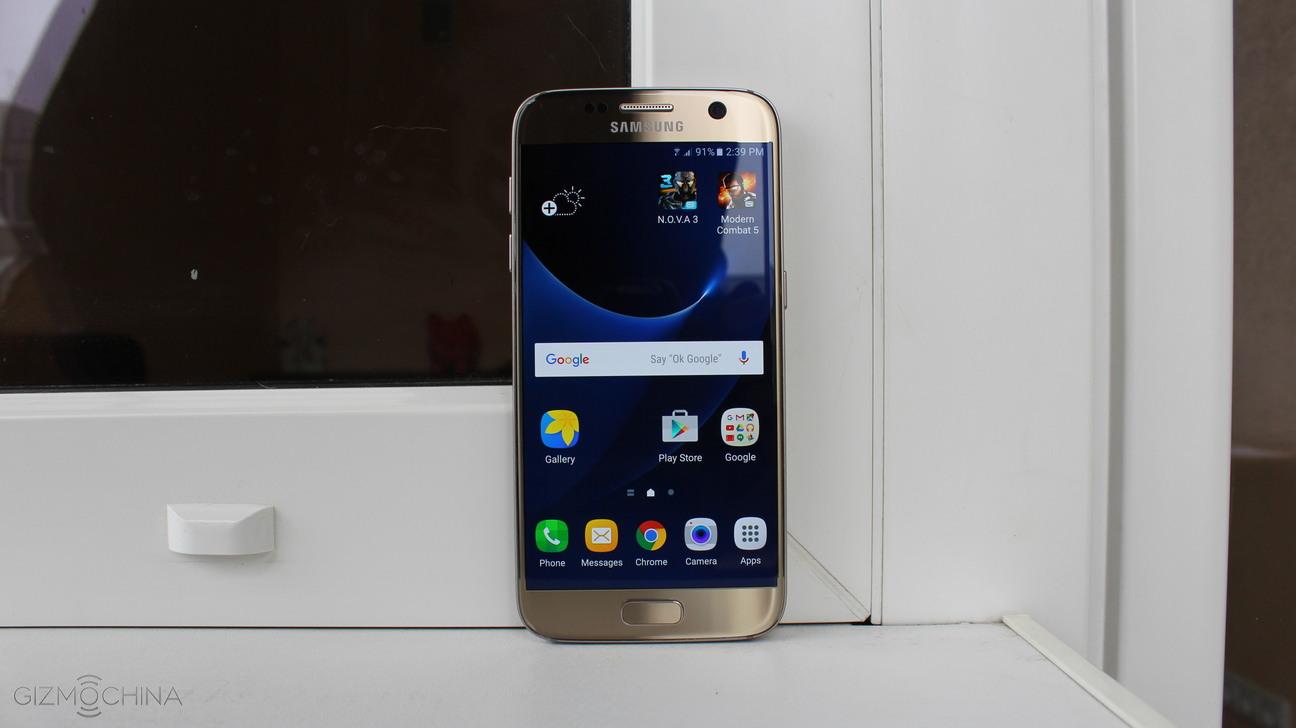 We have identical button layout on the bottom on each device that includes an embedded fingerprint scanner in the physical home button. Both scanners work equally fast but neither of them work straight from the standby mode. The Mi5 has an edge as its home button can be also tapped not only physically pressed.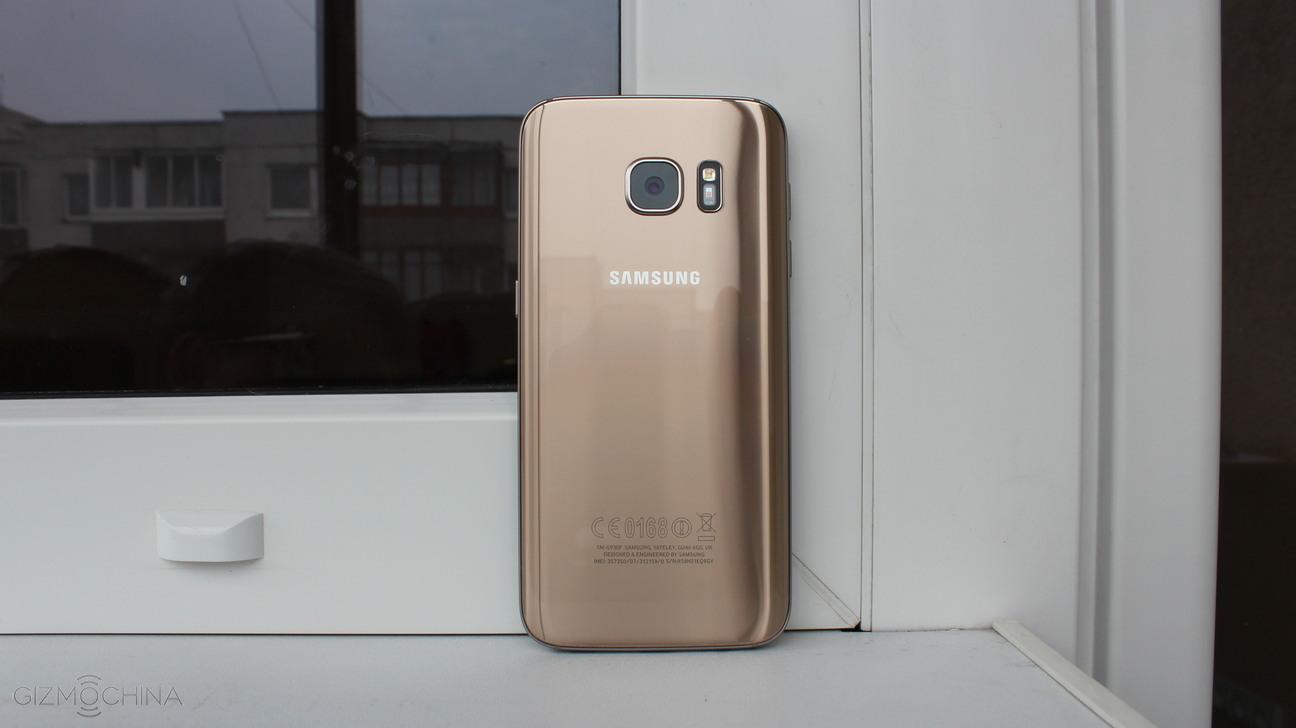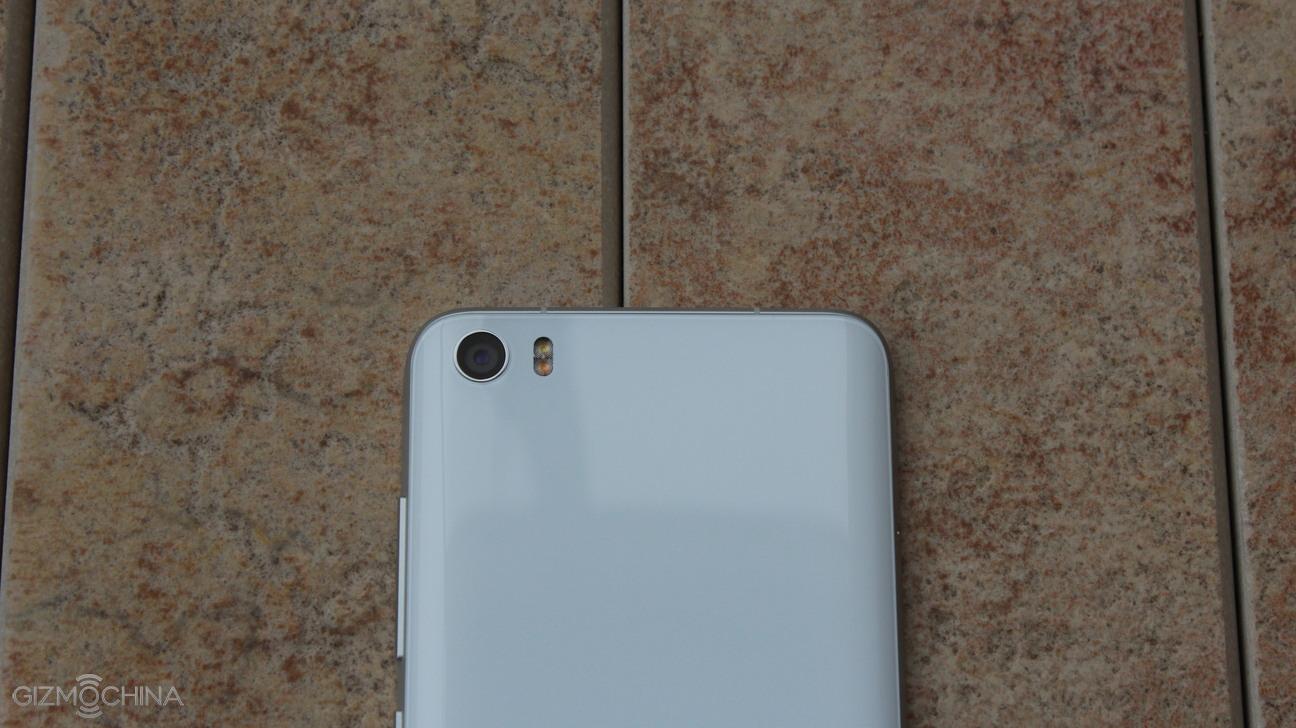 The glass back panels on both phones are enormous fingerprint magnets as any other glass surfaces. As for cameras, the Mi5 sports a 16MP Sony sensor with f/2.0 aperture, and dual LED flash. The Galaxy S7 has a 12MP shooter with a very bright f/1.7 aperture, single LED flash. Both phones sport OIS and PDAF.
The buttons on each device are clicky and tactile but I found the power key to be rattling on the Mi5 while the S7 does not have this issue. 
The Xiaomi phone has the IR blaster while the S7 does not and I don't really understand why Samsung took this feature away this year. 
Also, Samsung decided to be more conservative as the phone still uses the micro USB port while the Mi5 has a more future-proof USB type C port.
Overall, both phones are worth being called flagships. However, the Galaxy S7 has an edge here. It is more rounded, it does not have sharp edges, its power button does not rattle and its metal frame looks and feels more premium.
Xiaomi Mi5 vs Samsung Galaxy S7: USER INTERFACE
Xiaomi Mi5 UI:
When it comes to the user interface, both phones have different implementations.
People who say that the Touchwiz is a heavily customised version of Android, never saw the MIUI 7.2, which is built on top of Android 6.0 on Xiaomi Mi5.
All the apps sit on the home screens, you have your notification shade and quick settings toggles.
The Xiaomi Mi5 can be highly customised. You can choose from a ton of wallpapers, a huge variety of themes, fonts, assign different tasks to capacitive buttons and do other things to make the phone look your own. 
Most importantly, the UI is running fast and fluid. I didn't have a single hiccup or lag and I'm really happy with the performance.
Samsung Galaxy S7 UI:
The Samsung Galaxy S7 is still a heavily skinned iteration of Android 6.0 but it offers more conventional look of the UI especially if you care about the app tray. 
In short, the performance of the user interface is fast. The transitions, animations, opening, closing and switching between the apps is fast and fluid. 
We have some features that we've seen on other Samsung phones for quite some time now. Just to name a few, you can run two apps simultaneously or open up the app in a pop-up window. Also, you can launch the camera straight from the standby mode.
In addition, we have some customisation options. You can choose from a variety of themes from a dedicated themes store, change the wallpapers, fonts and so on.
At the end of the day, it all comes to a personal preference as both user interfaces are fast and I didn't have any stutter or lag. 
Just keep in mind that the Xiaomi Mi5 is currently released in the Chinese market only meaning that it comes without Google Services pre-installed. Sure, it is very easy to install them but you have to keep in mind that the phone does not have multi-languages and there are quite a few Chinese aspects like some apps or some missed translation left in the UI.
Xiaomi Mi5 vs Samsung Galaxy S7: BENCHMARKS
Xiaomi Mi5:
Samsung Galaxy S7:
Xiaomi Mi5 vs Samsung Galaxy S7: HARDWARE and PERFORMANCE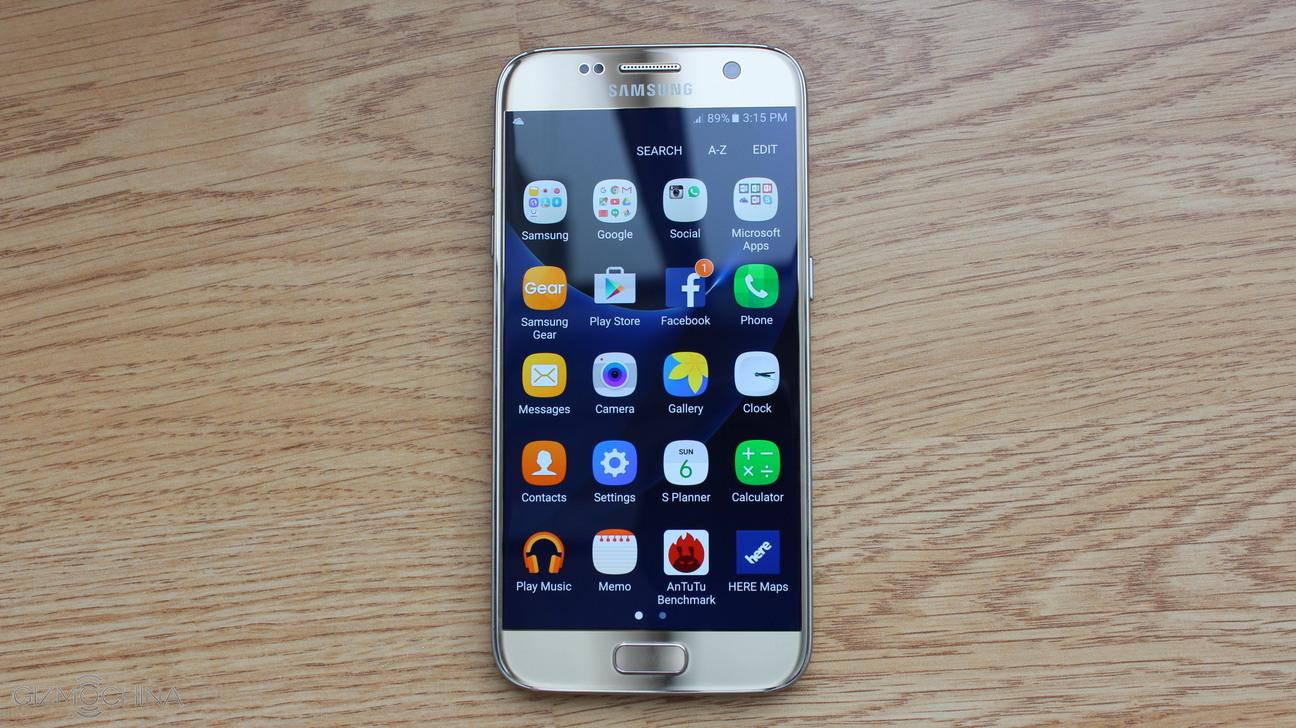 Samsung flagships have been known to bring all the best hardware components currently available and the Galaxy S7 is no exception.
I have an international model and it sports an octa-core Exynos 8890 chip with the maximum clock speeds of 2.6GHz, 4GB of RAM and 32GB of storage, which is expandable via the microSD card slot.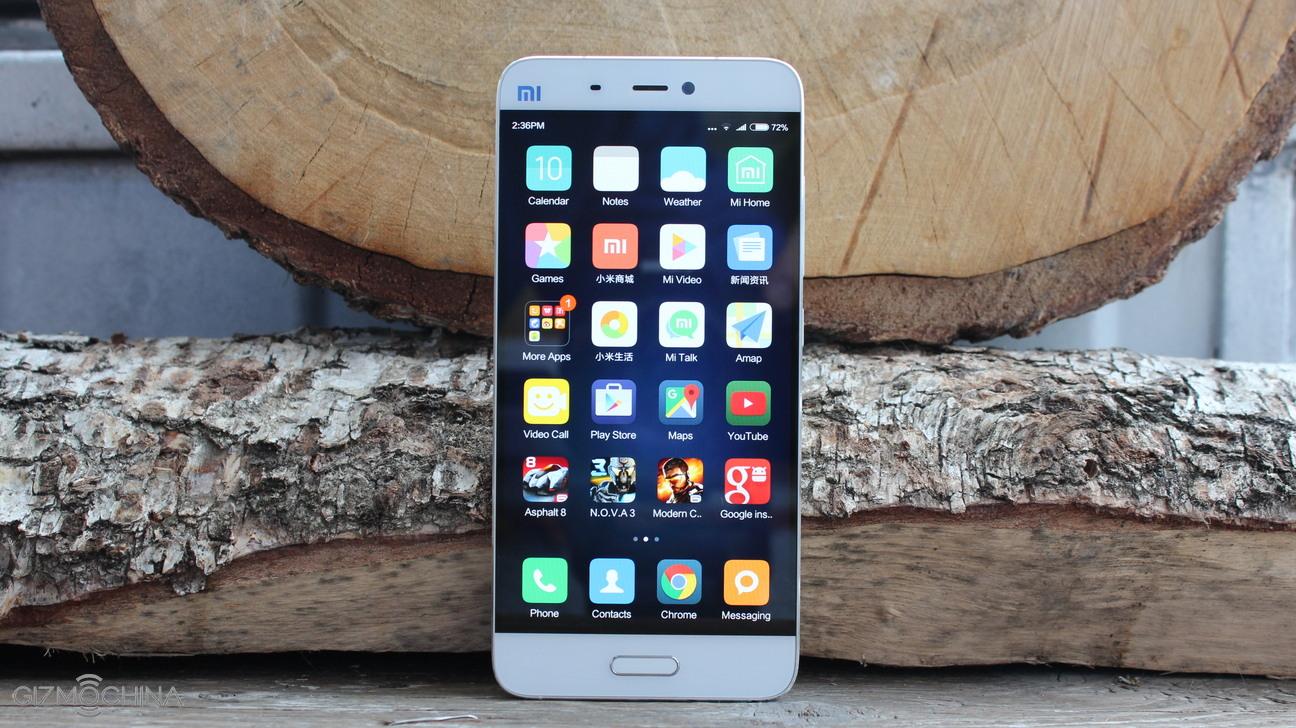 But that doesn't mean the Xiaomi Mi5 brings a knife to a gun fight. 
I have a standard model, which has a Snapdragon 820 chip with the clock speeds of 1.8GHz, 3GB of RAM and 32GB of storage, which is, however, non-expandable. If you really need even more power, the Pro model offers a more powerful chip, 4GB of RAM and 128GB of local storage.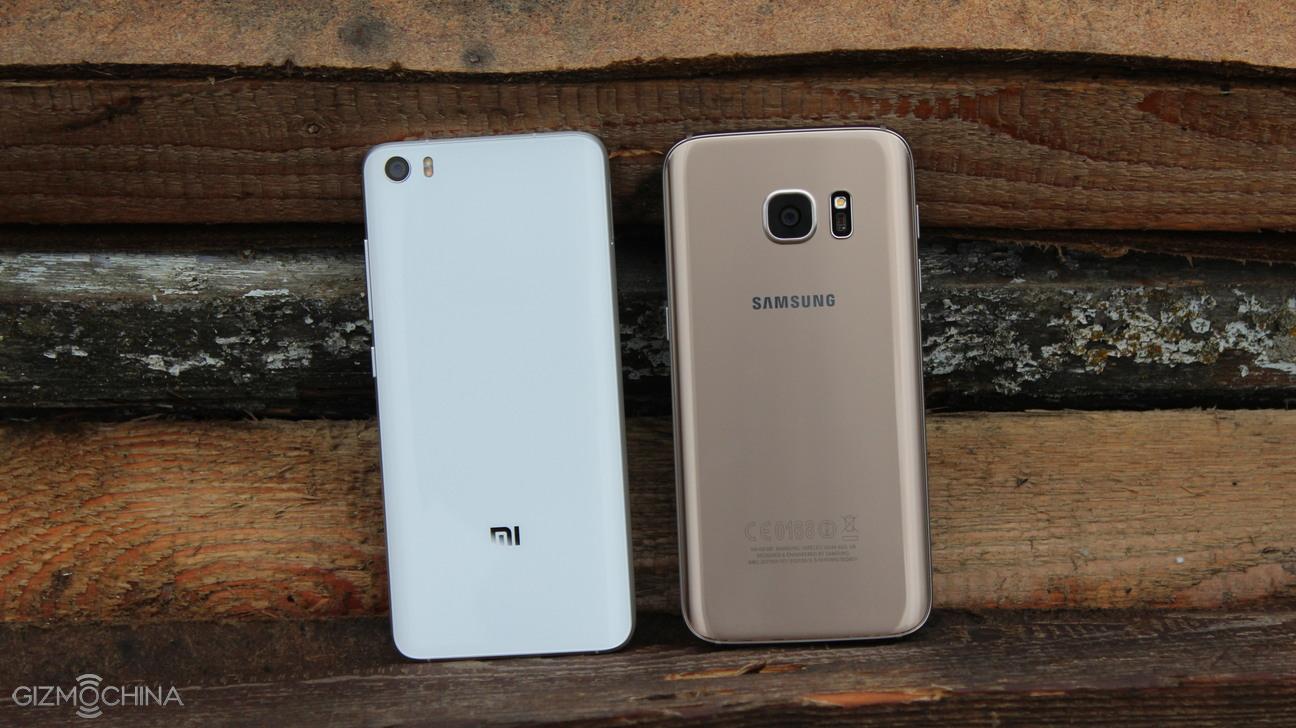 The gaming performance is top-notch on each device. There is no stutter or lag and and graphics look stunning. 
However, I found the Xiaomi Mi5 to get a little warm quickly while the Galaxy S7 remained cool to the touch and that is thanks to the liquid cooling system. 
Anyway, you can be rest assured that neither of the devices have overheating issues.
Xiaomi Mi5 vs Samsung Galaxy S7: MULTIMEDIA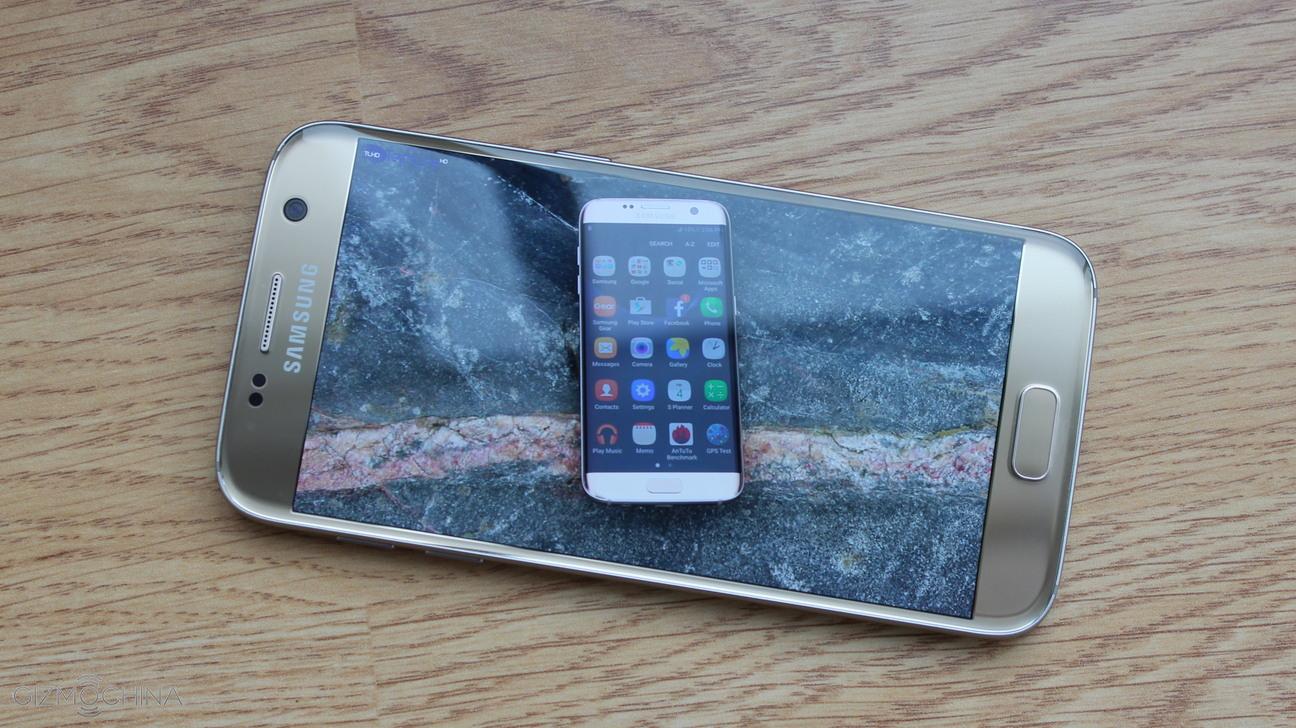 The sound via earphones is great on each phone but the Mi5 has a much louder volume output that I could not even listen to music at the highest volume setting.
Both phones sport good but not great loudspeakers. The quality of sound that is coming out the Xiaomi Mi5 is good but I would love to hear more depth and bass. The Galaxy S7's speaker has more depth but the sound is a little bit muffled due to its waterproof properties.
Xiaomi Mi5 vs Samsung Galaxy S7: CAMERA
Xiaomi Mi5:
Galaxy S7:
The camera apps on each phone are similar but at the same time different. There are some shooting modes and settings to play with but I have to say that Samsung did a better job. The settings and shooting modes can be accessed quicker but most importantly, picture taking and video shooting modes are not separated like on the Mi5.  
Xiaomi Mi5 vs Samsung Galaxy S7: IMAGE QUALITY
I have made a 17-min long camera comparison of these phones, so make sure to check that out.
Xiaomi Mi5 camera samples:
Samsung Galaxy S7 camera samples:
In short, the Galaxy S7 has a better camera.
The daylight shots have more detail, sharpness and the dynamic range adjustment is better. However, its images tend to be overexposed and the colour reproduction is not always accurate as most of the shots have warm colours or even yellowish tint.
The Xiaomi Mi5 tends to do a better job with a colour reproduction but that's the only department where this phone shines.  
The low-light image quality is a department where the Galaxy S7 shows its strength and a great implementation of powerful hardware. The photos have more detail and less noise than the ones taken with the Mi5. Also, the Galaxy S7 tends to brighten up the scene quite a lot in night shots. Some people may like it, some may not. 
Both selfie cameras can take good looking images but S7's photos tend to have more detail.
When it comes to video, Galaxy S7 wins again. Its footage is sharper, the OIS works much better and continuos auto-focus is more graceful. In fact, the continuos auto-focus can become annoying on the Xiaomi Mi5.
Xiaomi Mi5 vs Samsung Galaxy S7: CONNECTIVITY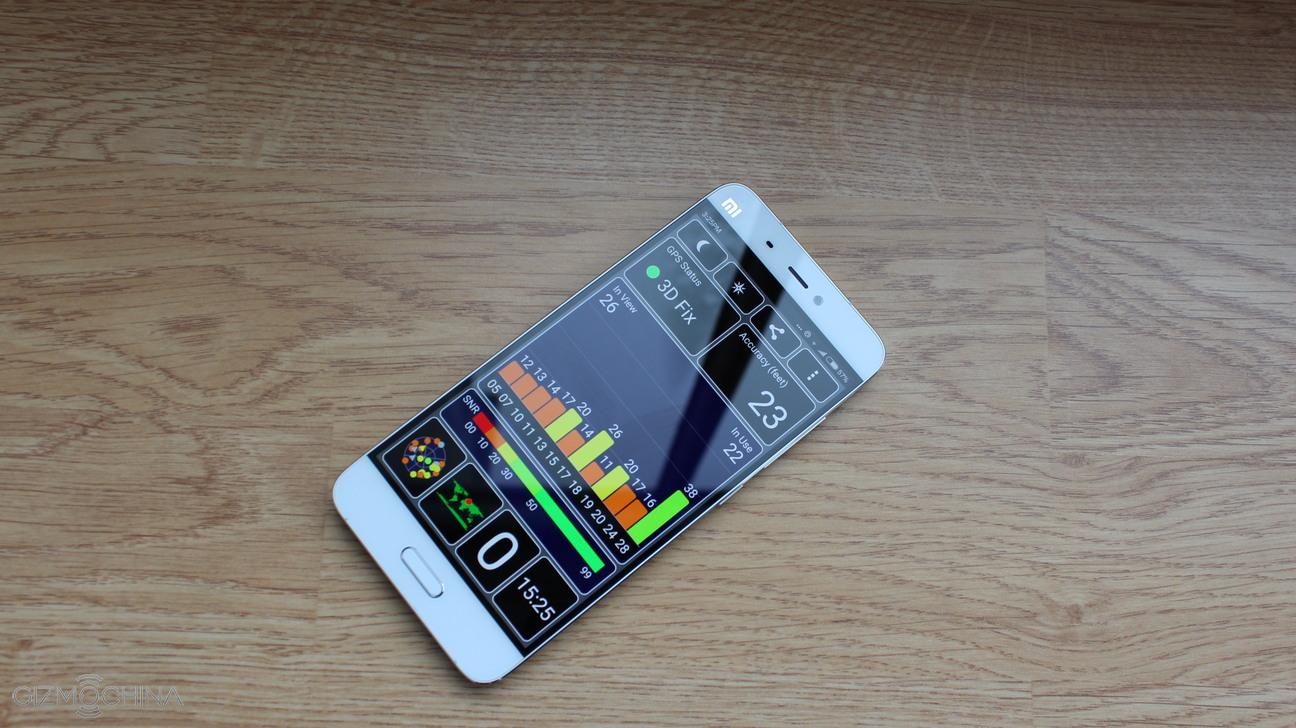 I didn't have any connectivity issues with neither of the phones. Wifi, Bluetooth and GPS worked fine. However, I found that the earpiece was louder and the sound had more clarity on the GS7.
If you live in the U.S., you have to know that the Xiaomi Mi5 does not support 4G connectivity with neither of the major carriers but the 3G network will work fine. 
Make sure to check out the 4G compatibility in your region and I will leave a link to a website where you can check that out in the description down below the video. 
Xiaomi Mi5 vs Samsung Galaxy S7: BATTERY LIFE
Xiaomi Mi5:
Samsung Galaxy S7:
Both phones sport 3000mAh batteries but the Galaxy S7 tends to perform better. I could get 5 or 6 hours of screen-on time (depending on the usage).
I could reach only around 4 hours of SOT on the Xiaomi Mi5 and hopefully, this can be improved with future software updates.
A great thing that both phones support a fast charging feature and they can be fully charged in just 1:15 h. 
The Galaxy phone has an edge as it has an embedded wireless charging feature. 
Xiaomi Mi5 vs Samsung Galaxy S7: CONCLUSIONS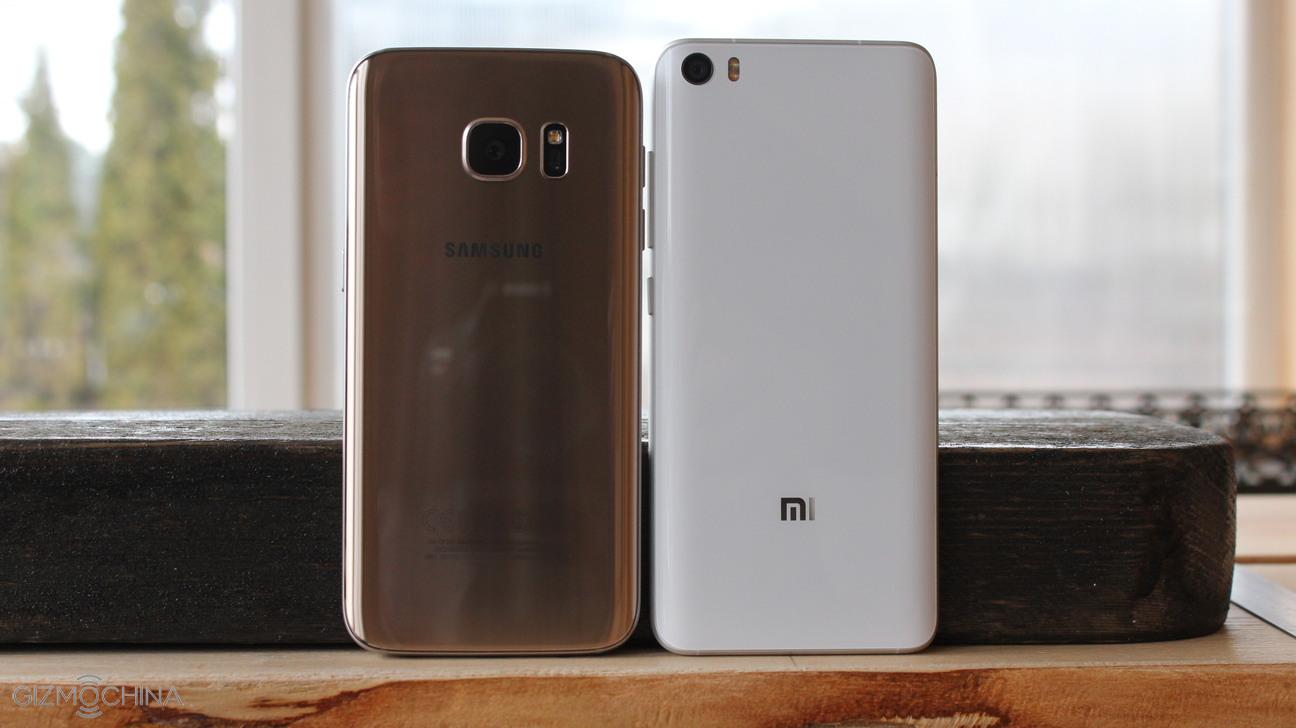 Overall, the Samsung Galaxy S7 is a better phone in almost each and every department and it's got the Xiaomi Mi5 beat… but of course it does! But here's the thing, the latest Galaxy phone costs as twice as much as the Mi5.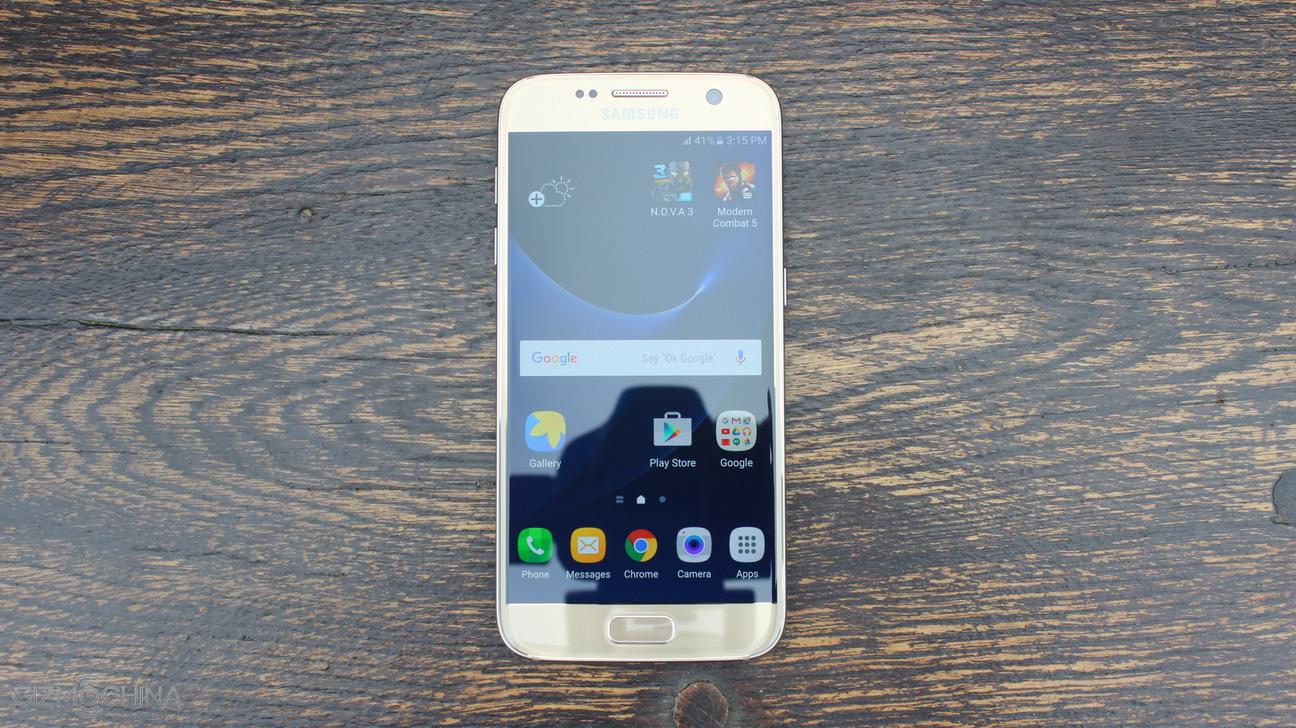 If you are looking for a phone that has a better build quality, water resistance, higher resolution display, better camera or you just simply want one of the best devices the money can buy – the Galaxy S7 is your choice.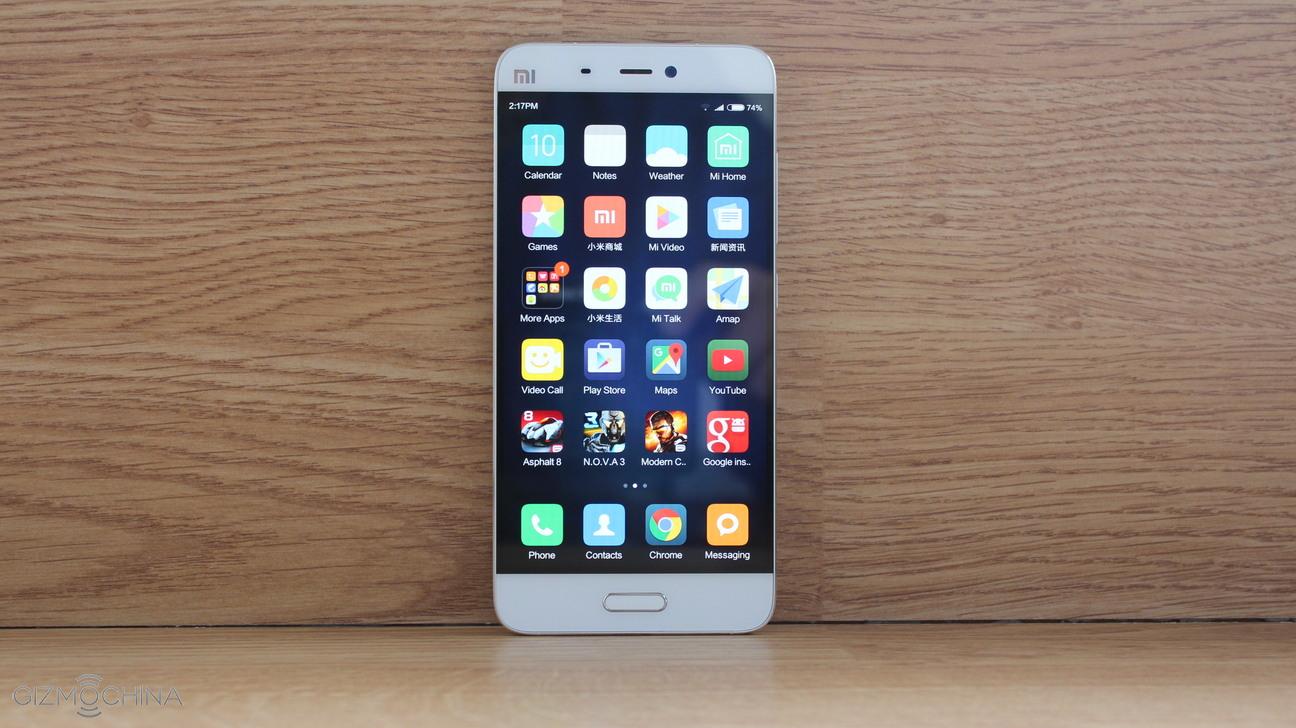 If you are on a budget or simply believe that the S7 is overpriced, go with the Xiaomi Mi5. It is still a great phone. It sports a processing power that easily rivals the S7, its design and display are gorgeous, the UI is running fast and it has tons of features.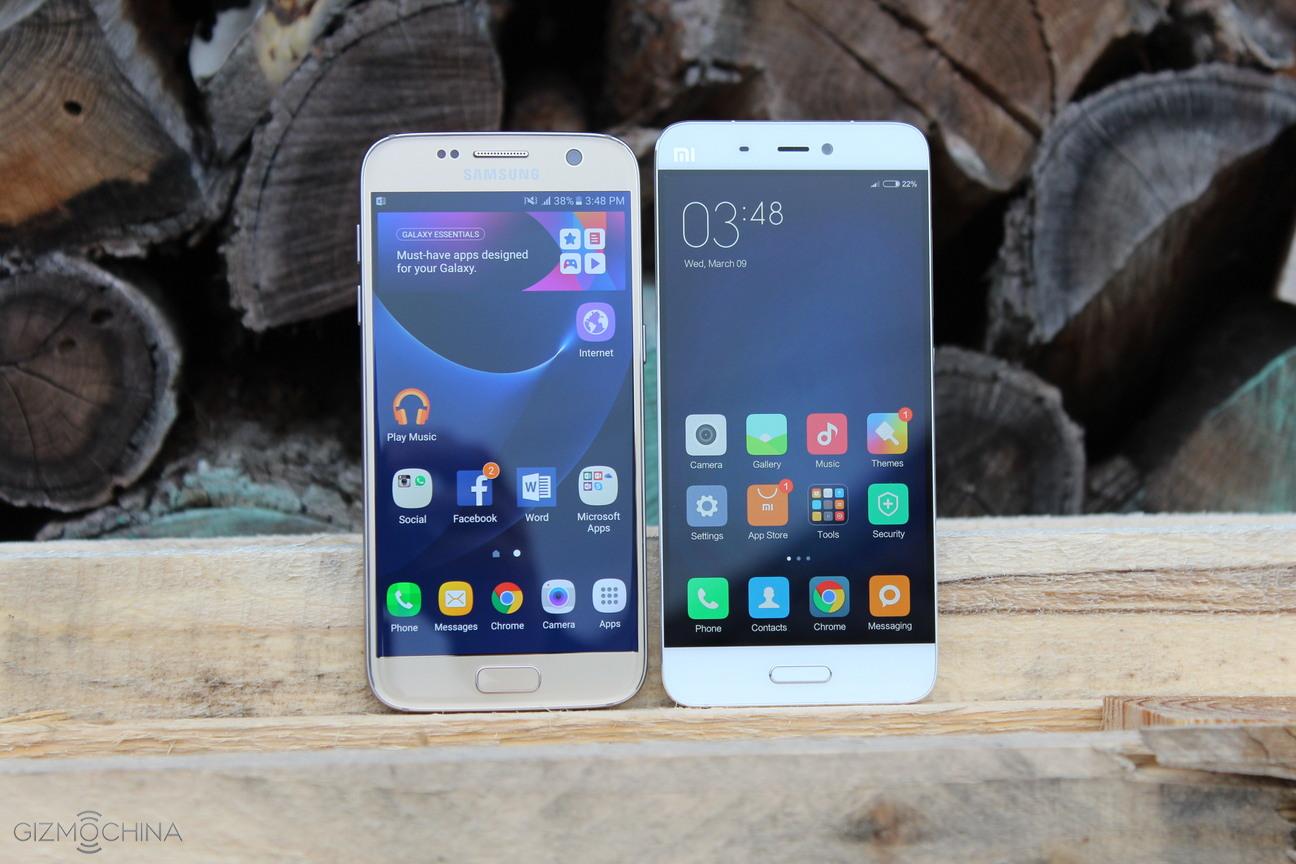 At the end of the day, both phones are great at their respective price categories. It all comes to your personal preference – if you need a top-shelf phone for a premium price or saving money is more important for you. Of course, if you don't mind a few shortcomings.