Xiaomi Max Receives Over 8 Million Registrations for the First Flash Sale
We know that Xiaomi products are in demand in China and for that matter in other regions like India as well. Hence, whenever the company comes out with a new device, it becomes hard for fans to get hold of the device. We saw that purchasing a Xiaomi Mi 5 was hard in the early days of sale in China and looks like the newly announced Xiaomi Max is going to be no exception. The phone is said to have received over 8 million registrations for the first flash sale that is going to be held on May 17.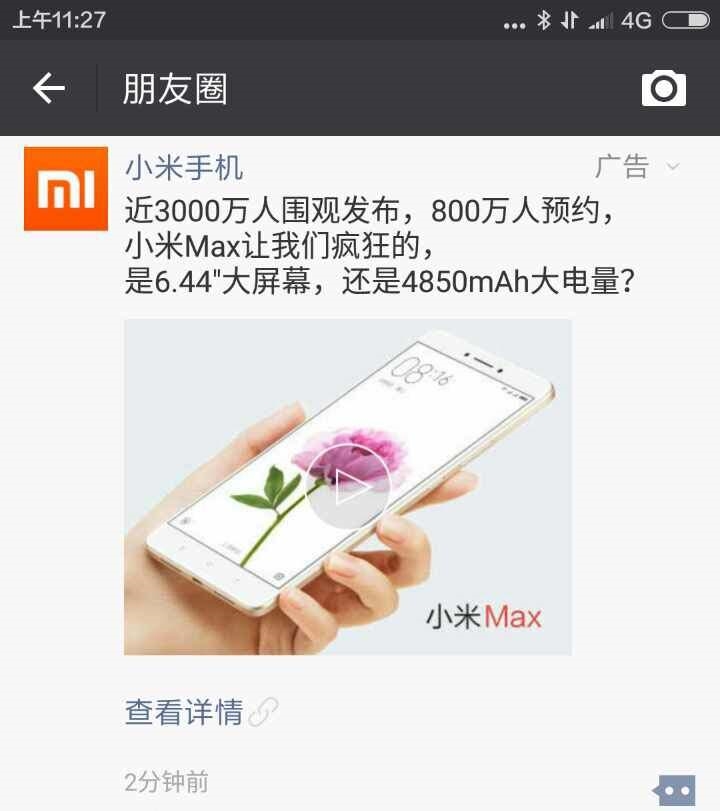 Given that we are going to see around 8 million users try to get the device on May 17, you would want to know the number of units to be made available for sale on that day. Unfortunately, it's not much, and nothing compared to the demand. It is said that Xiaomi will make 100,000 units available for purchase on May 17, which means once again it's going to be extremely hard for fans to purchase this device. Only the 32GB SD650 model will be available for sale next week.
So, why is the Xiaomi Max so popular? Well, it is the first large screen phablet from the company till date, coming with a massive 6.4-inch 1080p display. Plus, there's a large 4850mAh battery as well, which reportedly provides very good battery life. Check out the battery life test from here. As for the other specs, the phone comes in three different versions, one powered by Snapdragon 650 and the other two by Snapdragon 652. At the back, there will be a 16MP rear camera while up front, a 5MP shooter.
As for the three versions, here are the details:
Snapdragon 650 powered version comes with 3GB RAM, 32GB ROM and retails for 1499 Yuan ($230).
Snapdragon 652 powered low-end version comes with 3GB RAM, 64GB ROM and costs 1699 Yuan ($260).
Finally, the SD652 top-end version comes with 4GB RAM and 128GB ROM and costs 1999 Yuan ($308).