More OnePlus 3 Images Pop Up Online, Reveals A Similar Design As Before
OnePlus 3 is rumoured to release later this month, and naturally, there are a lot of rumours and leaks about the device coming up online everyday. Recently, we saw a couple of images of the OnePlus 3 online and now, a whole new batch of the same phone has been leaked, revealing the design in all its glory. Could this be the final version of the OnePlus 3? We can't be sure of that, but let's take a closer look at this design.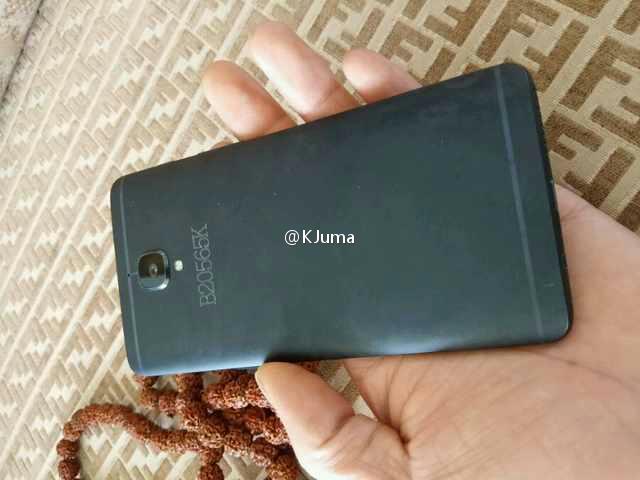 There's no denying the fact that the phone has an HTC look to it. The top is similar to the design of the HTC M7 with the antenna lines placed almost in the same fashion as the old HTC flagship. The design isn't the best we have seen, with a squarish camera sensor which protrudes from the body. The front has a different look to it and this time, it looks like the company has taken some design inspiration from Meizu. The oval physical home button is almost the same as the ones we have seen in the Meizu's blue charm series. Considering that there is no fingerprint sensor at the back, we can expect the sensor to be embedded in the front placed home button.
The new leaked images also show off the bottom of the OnePlus 3. The phone will have all the slots down there, including 3.5mm headphone jack and USB Type-C. Also, we can see a speaker grill as well as microphone opening at the bottom. The top seems to be clean. Only one side of the phone has been revealed in the images, and there seems to be a toggle switch there. The volume and the power buttons should be located on the opposite side. From the looks of the device in these pictures, it seems to be an engineering prototype. So, despite multiple leaks with the same design, we can't be sure this will be the final design of the OnePlus 3.
We have already seen the specs of the OnePlus 3 flagship in detail, thanks to the previous leaks. You can read more about them from here.