ZUK Z2 Will Feature Exynos 8890! Another Power Flagship Coming Soon
Yesterday we reported that ZUK CEO, Chang Cheng revealed a new render of the upcoming ZUK Z2 smartphone. Considering that it is called simply as the Z2, we expected the phone to feature slightly toned down specs. However, it looks like the Z2 will be just as powerful as the Z2 Pro. Today, CEO revealed a very important feature of the device — the CPU inside and it's none other than the powerful Exynos 8890 processor that powers devices like Galaxy S7 and S7 Edge.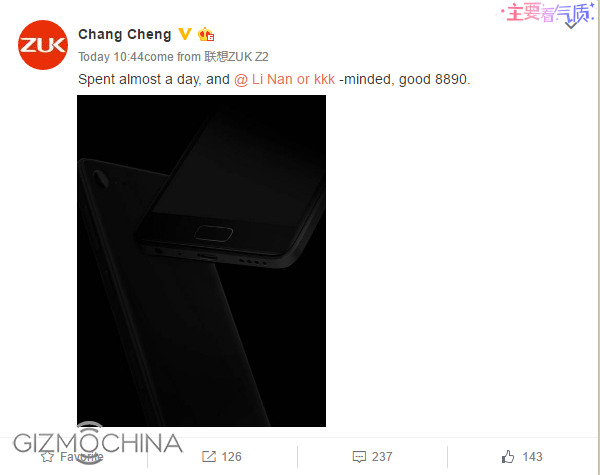 He revealed this information in a very interesting way. On his Weibo account, the CEO posted that he spent a day with the Z2, and Exynos 8890 was good. Then, he mentioned Meizu's Li Nan adding, "great minds think alike". Well, Meizu has had a long-standing relationship with Samsung and its Exynos chipsets, which is probably why he tagged Li Nan. Further, if you look closely, this weibo post was made using the ZUK Z2 smartphone.
Now, we are wondering why would ZUK would release a new powerful flagship smartphone with Exynos 8890 when it already has a powerful Snapdragon 820 based ZUK Z2 Pro. In the renders, we saw that there were some differences in the camera of the ZUK Z2 as compared to the Z2 Pro and it looked as if the former had a less powerful rear camera module. But we can't be sure of that yet. Rest of the design was almost identical to the Z2 Pro, including the rectangular physical home button and speaker grill and ports at the bottom.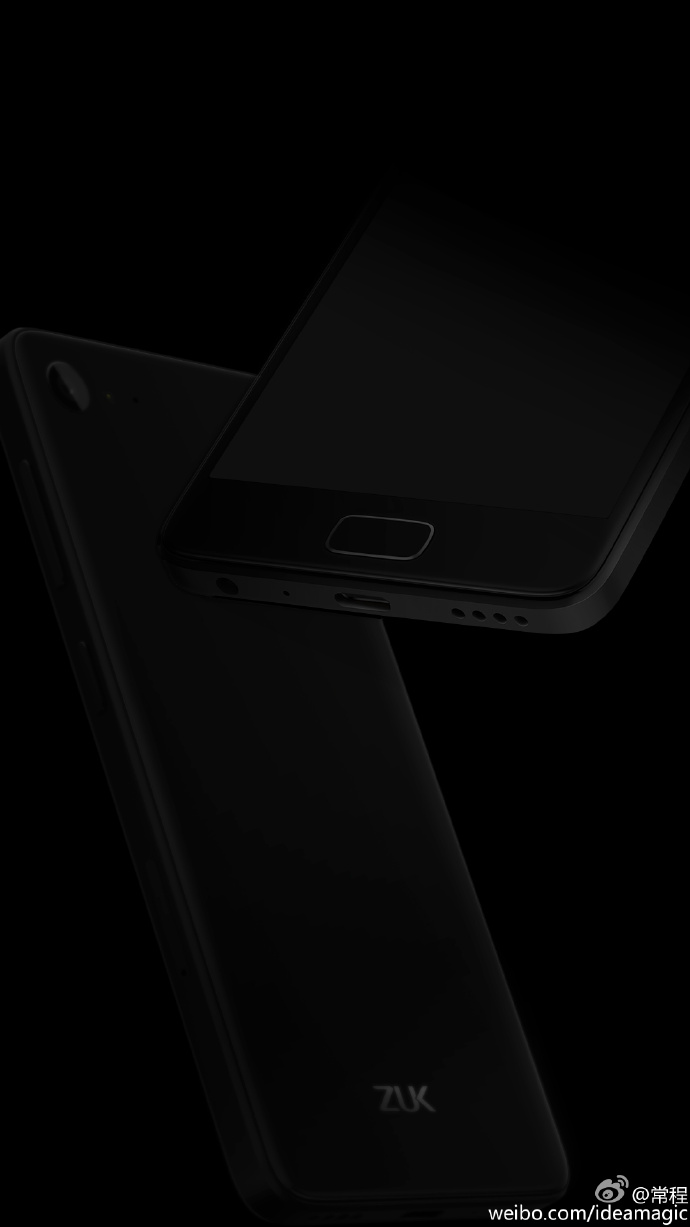 Maybe, the ZUK Z2 is just another variant, giving users the option to choose between an Exynos powered processor and a Snapdragon-based one, with a few differences in specs. Unfortunately, we don't have any more details about the Z2 at the moment. But the CEO had confirmed that the release will be in May, which means we don't have to wait too long to get official details.