Samsung Galaxy S7 Edge Review: The Best Smartphone Ever?
Last year we finally saw Samsung doing the right thing with its design. The company made the phones that look premium and expensive. This year we have the upgraded Galaxies and the S7 Edge is one of them. Will it once again be one of the best smartphones on the market?
This review is brought to you by TechLineHD.
VIDEO REVIEW:
Samsung Galaxy S7 Review:
Samsung Galaxy S7 Edge Review: DESIGN and DISPLAY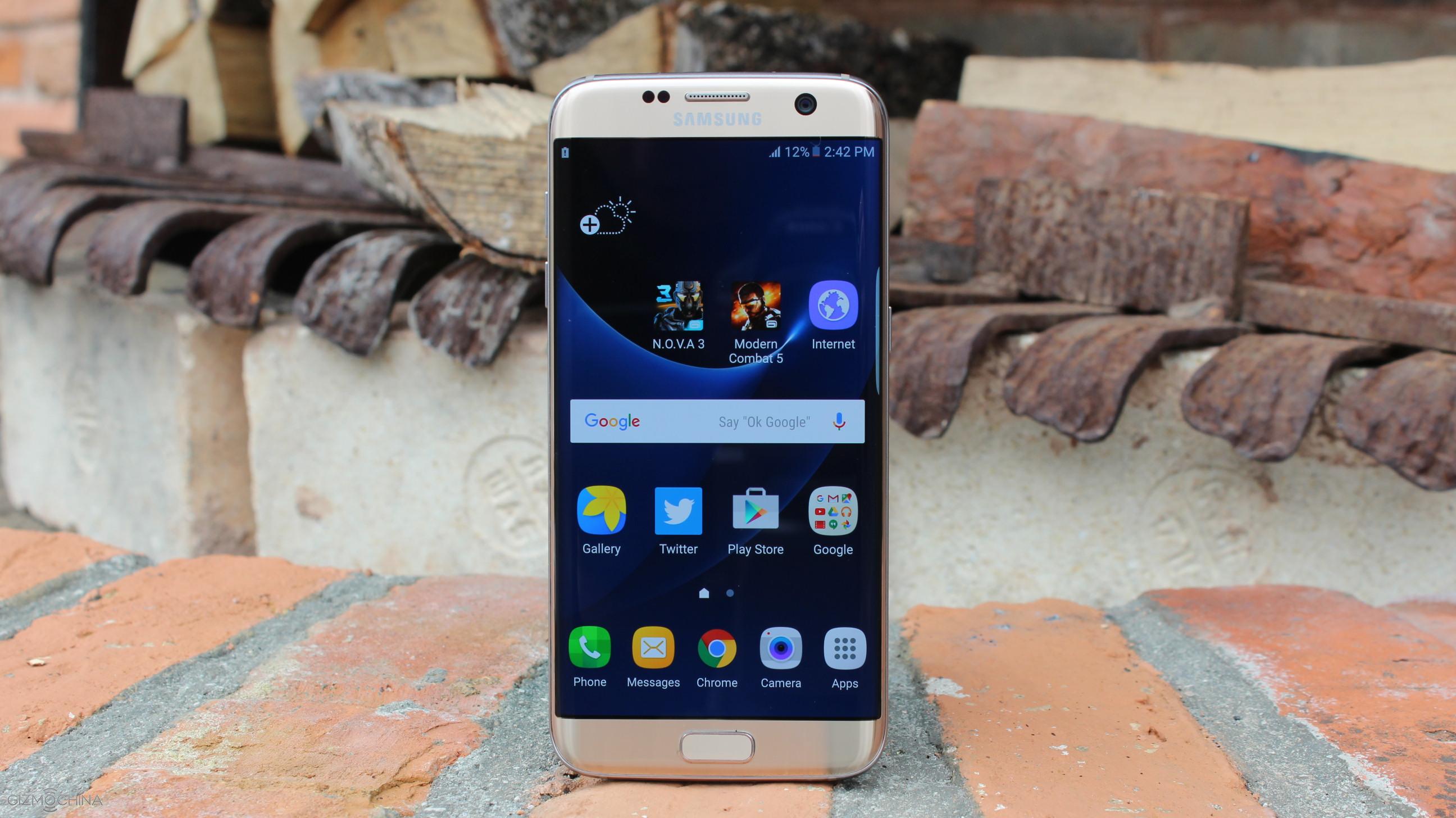 When it comes to the design, we are looking at the device that has a gorgeous 5.5" 2K display. We all know that Samsung have had one of the best screens on the market and the S7 Edge is no exception. The panel that is covered by the Gorilla Glass 5, is sharp, vibrant, bright and definitely on of the best on any smartphone.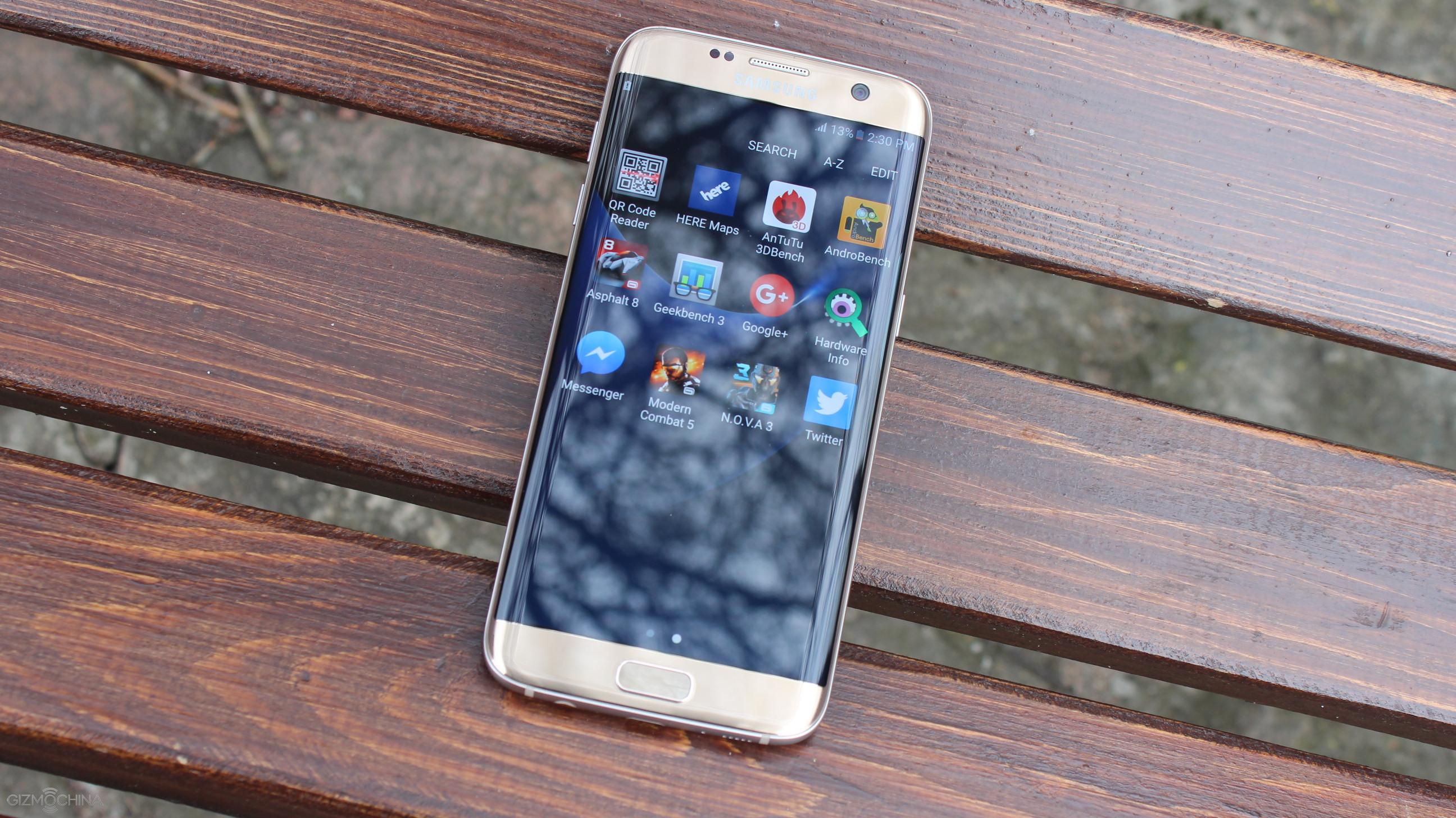 You will be able to see this great screen even under water as the Galaxy S7 edge is IP68-certified, meaning that it can be used for 30 mins up to 1.5m under water. Also, it can survive a little bit of dust, too. I would say that is a huge advantage over the majority of the competition.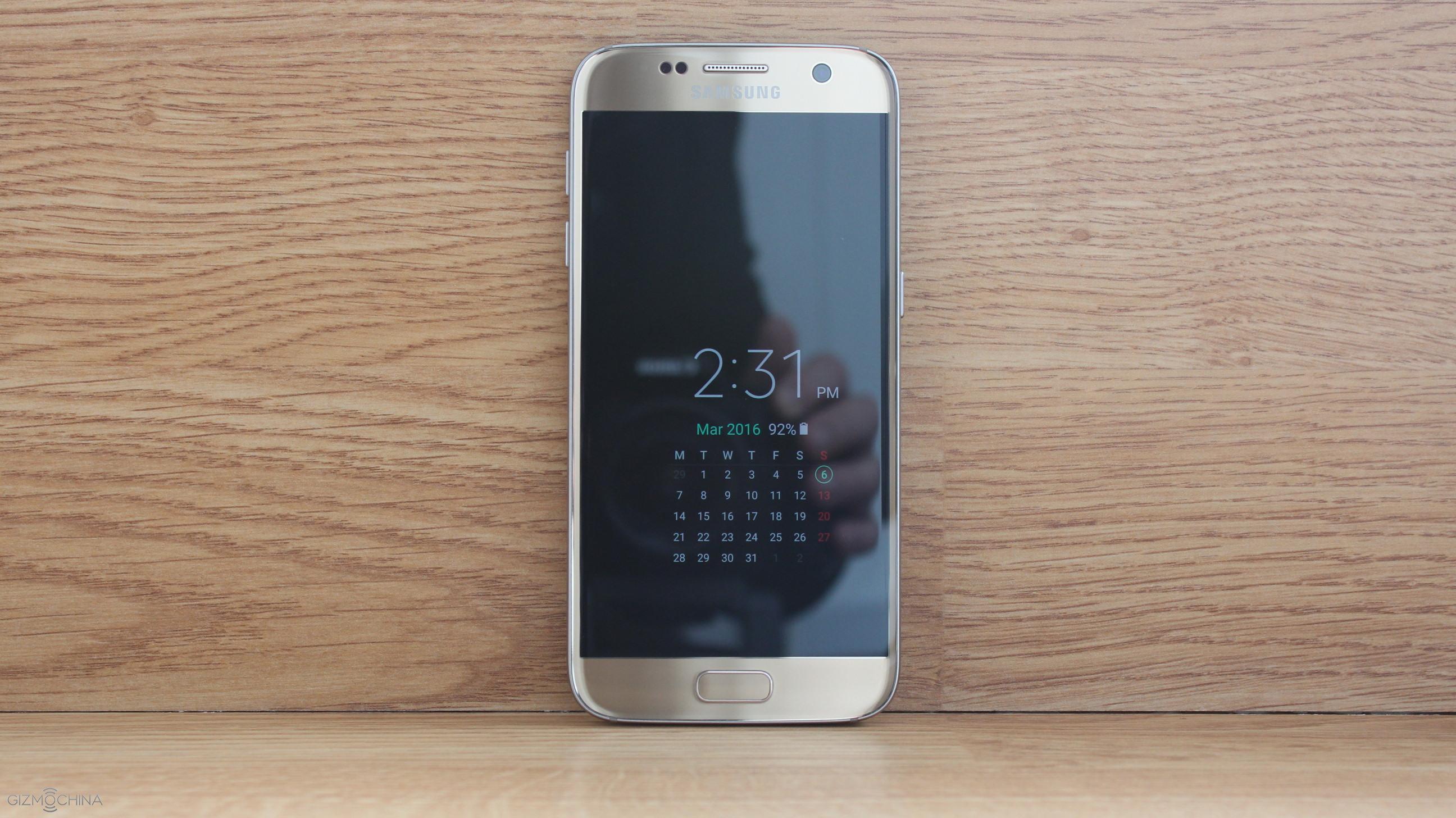 We have a really cool innovation – always-on display and this feature is really neat. Basically, what it does, it shows the clock, calendar and some useful stuff, and this feature uses a very low amount of energy. To be honest, it took me a few days to get used to it as I wanted to turn the display off manually but I really love this feature.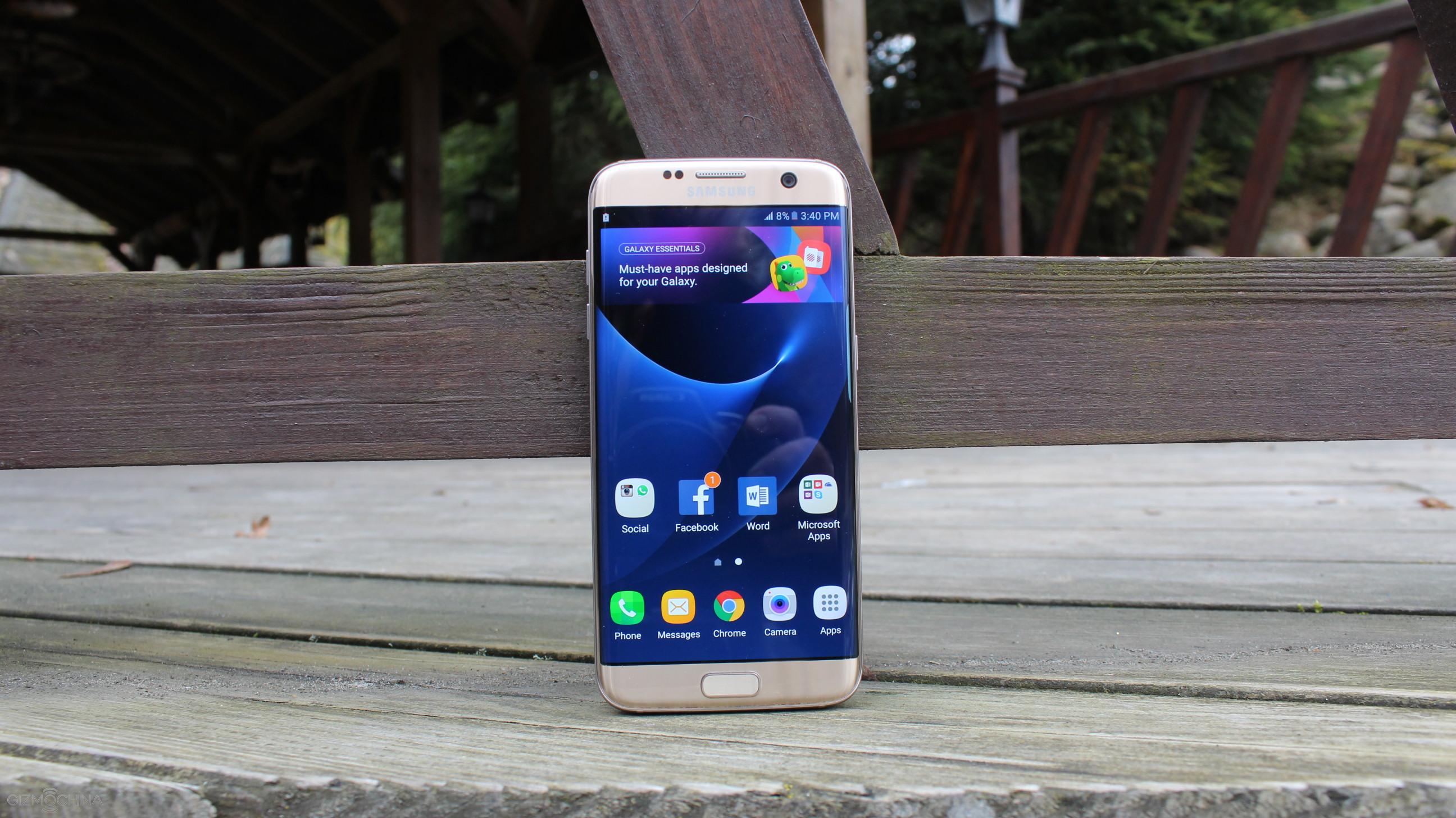 As the name implies, the display has edges on both sides and it adds a lot of character to the design. Sometimes it even makes an impression that the display is bezel-less.






Of course, there is a functional part of those edges. For example, you can create shortcuts to some tasks, quickly access contacts, news, apps and so on. 
If you swipe your finger along the edge screen while the display is off, you'll get some other useful info too.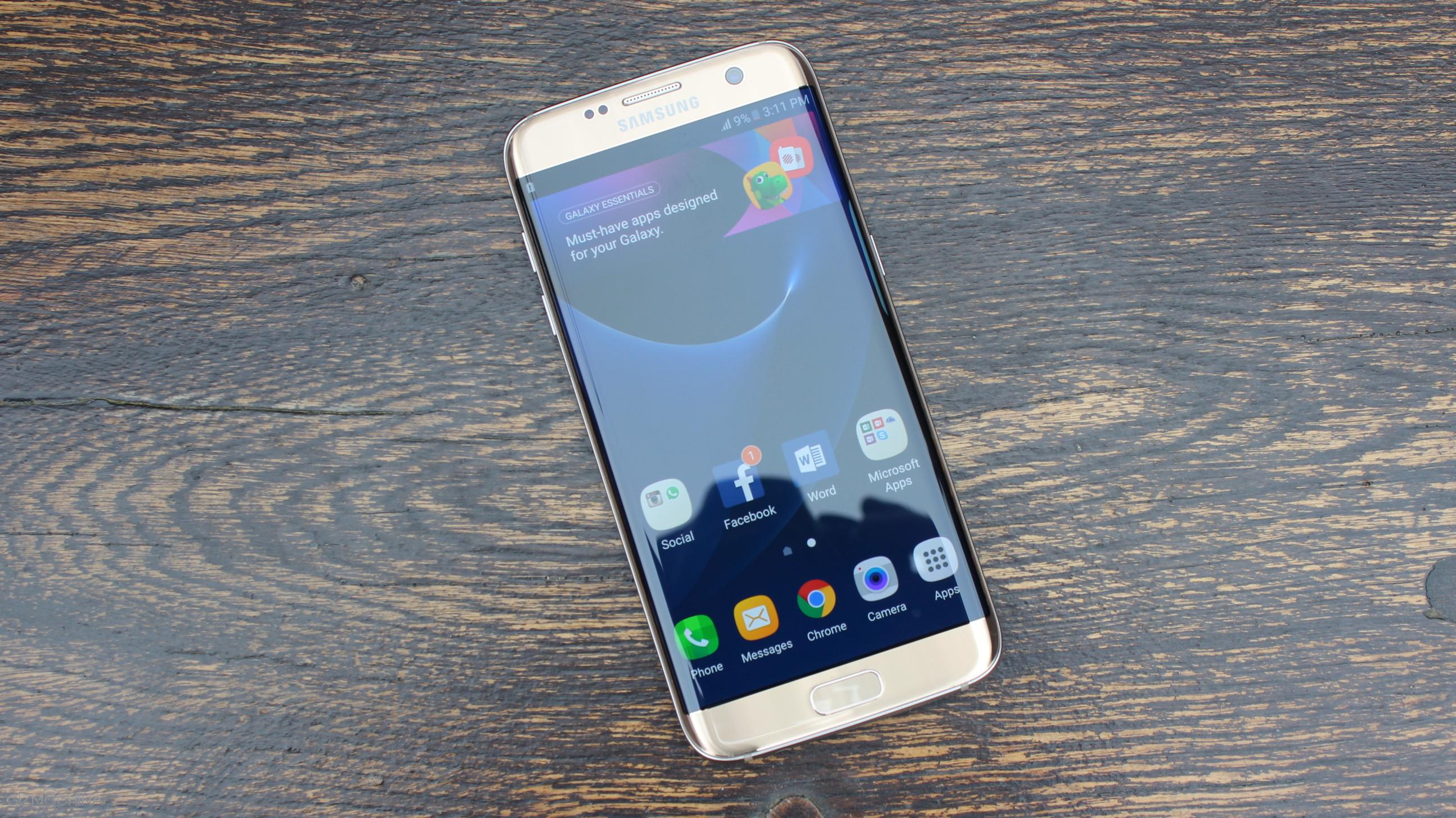 On the front, we have a 5MP selfie shooter, notification LED and other usual stuff. On the bottom, there is a classic Samsung's button layout – nicely backlit capacitive keys and the physical home button, which also doubles as a fingerprint scanner.
Speaking of which, it is very fast and accurate but I am disappointed that it does not work straight from the standby mode, meaning that you should press the home or power key first.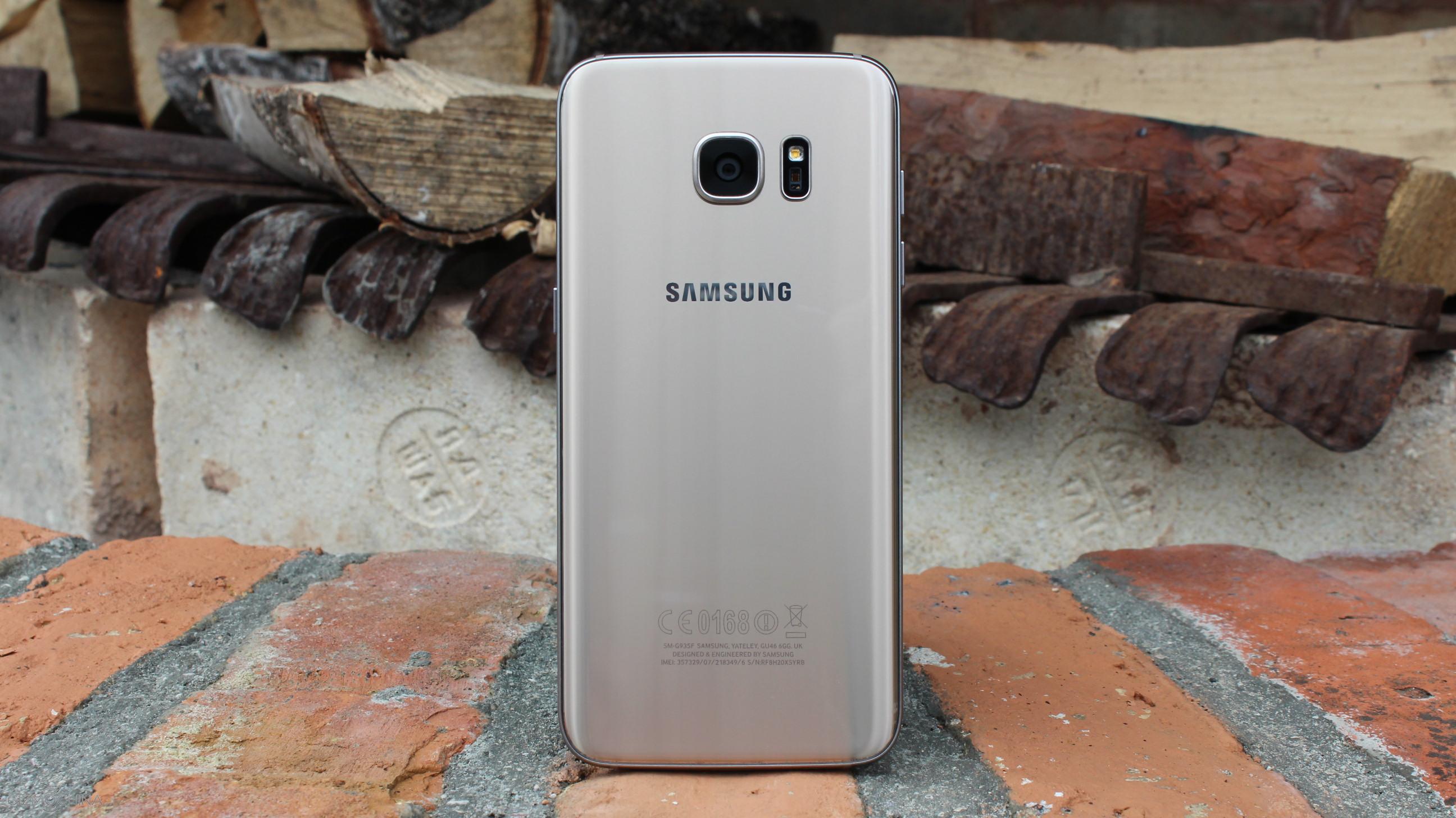 The back is made of another sheet of Gorilla Glass 5 and the edges of it are also slightly curved. I gotta tell you that those curves make a huge difference in terms of comfort and ergonomics while holding the phone in the hand.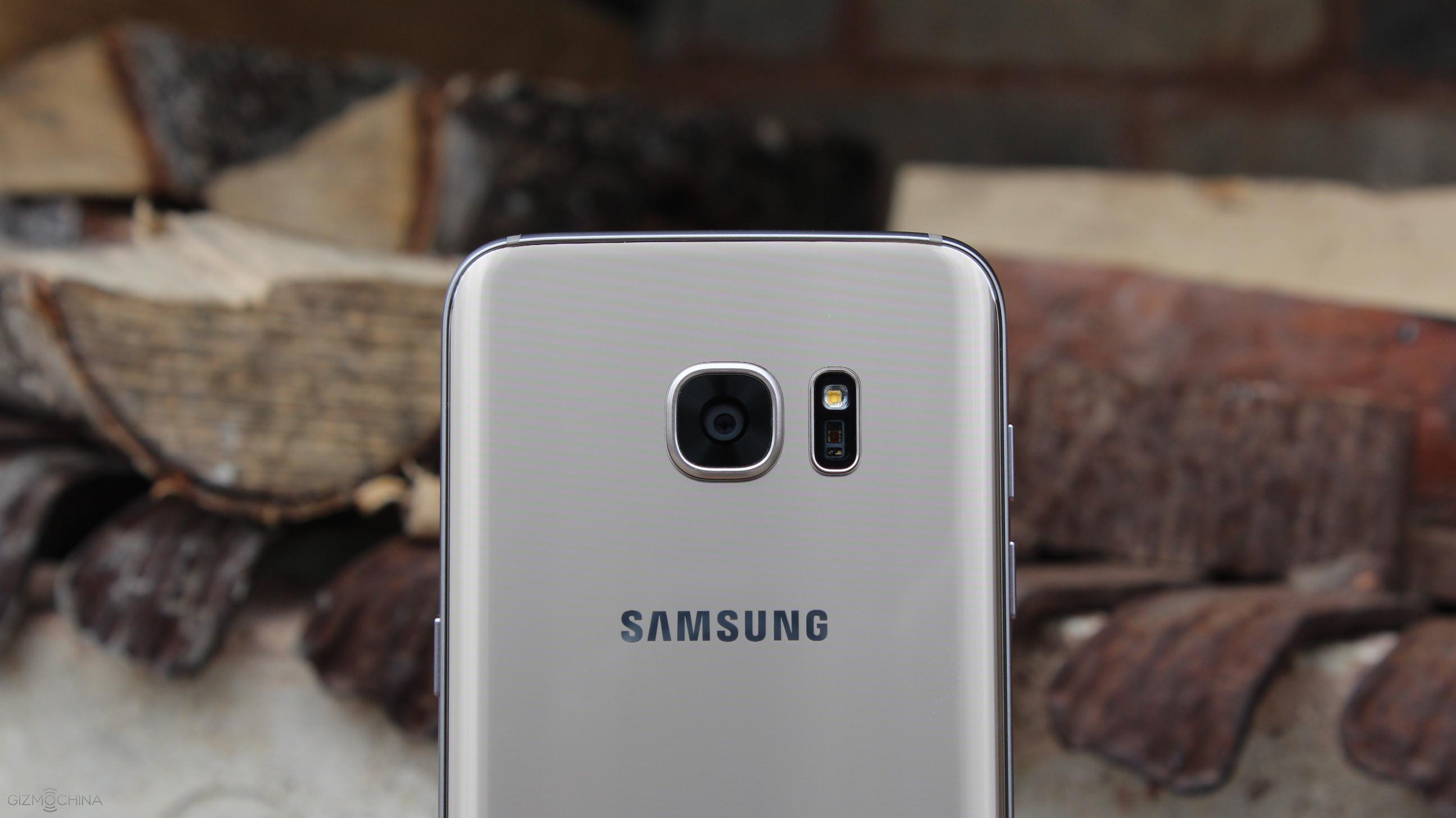 The camera has 12MP, which sounds like a downgrade but we have all sorts of tech going on here. It has a dual-pixel tech to assure crazy fast auto-focus and believe me, it is the fastest I've seen. Also, the camera has OIS, PDAF and a whopping very bright f/1.7 aperture. 
Next to the camera we have the LED flash and a heart rate monitor to help you track your exercise routines.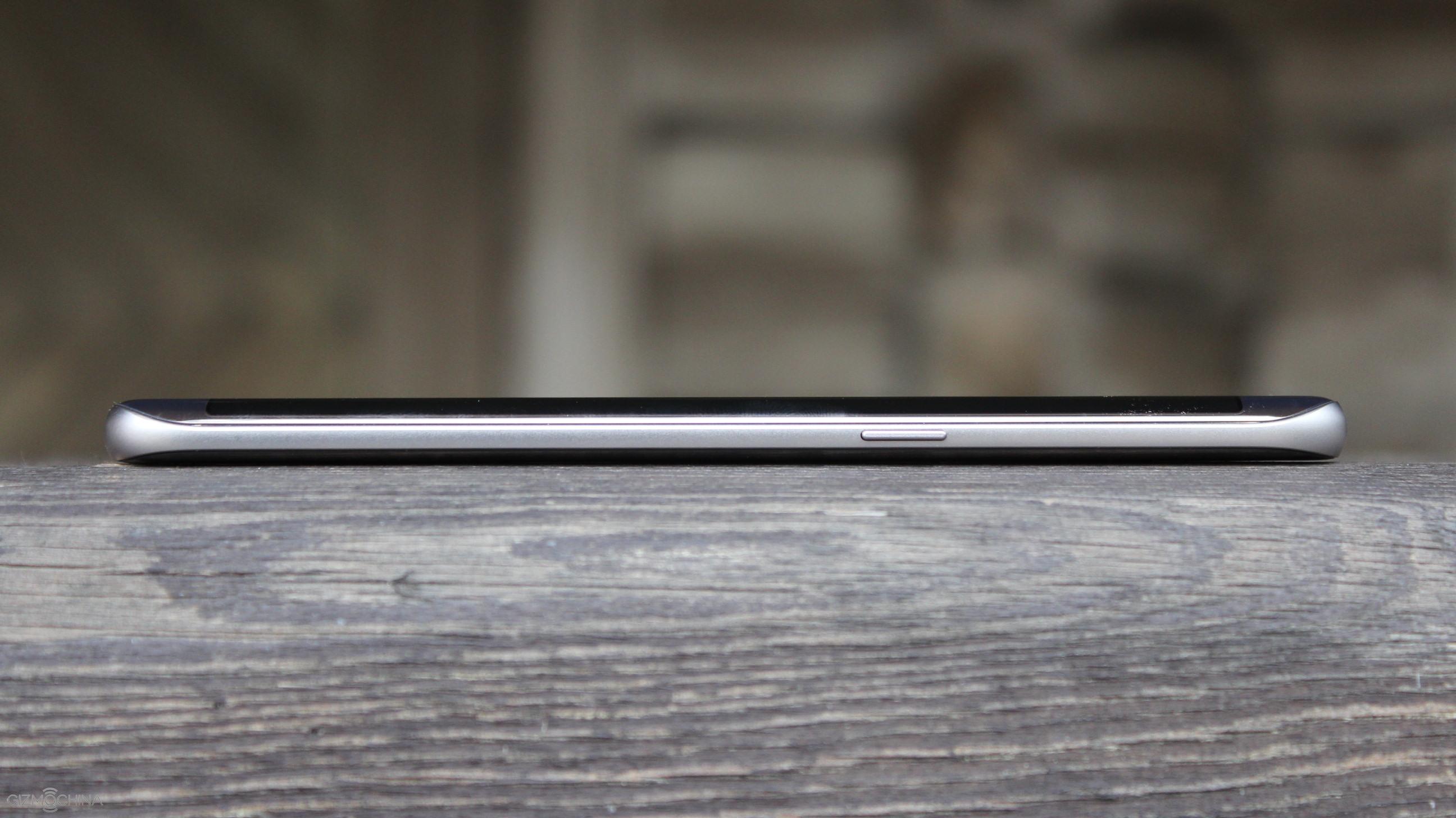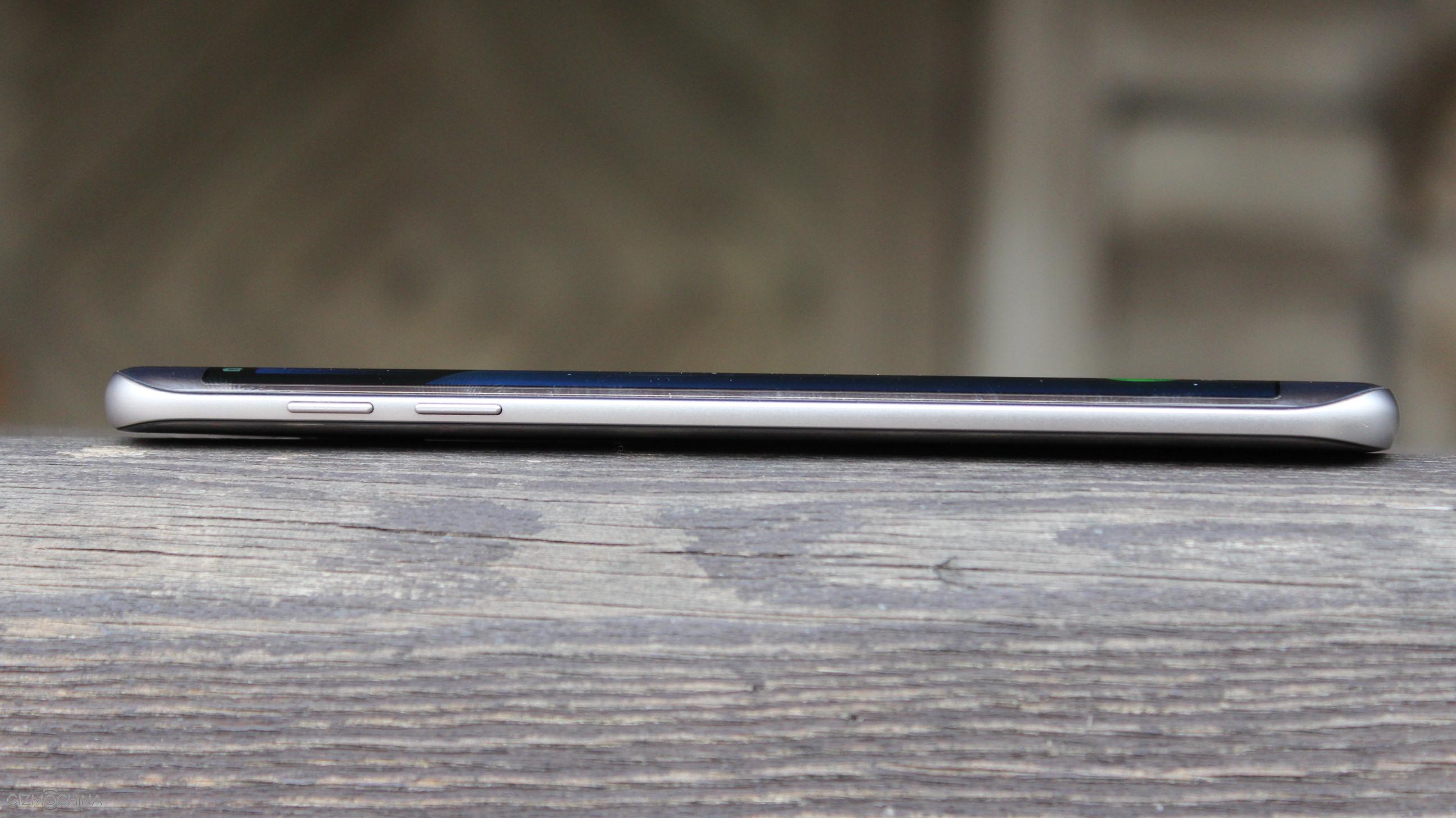 The power button, which is on the right along with volume keys, which are on the left, are very clicky and responsive.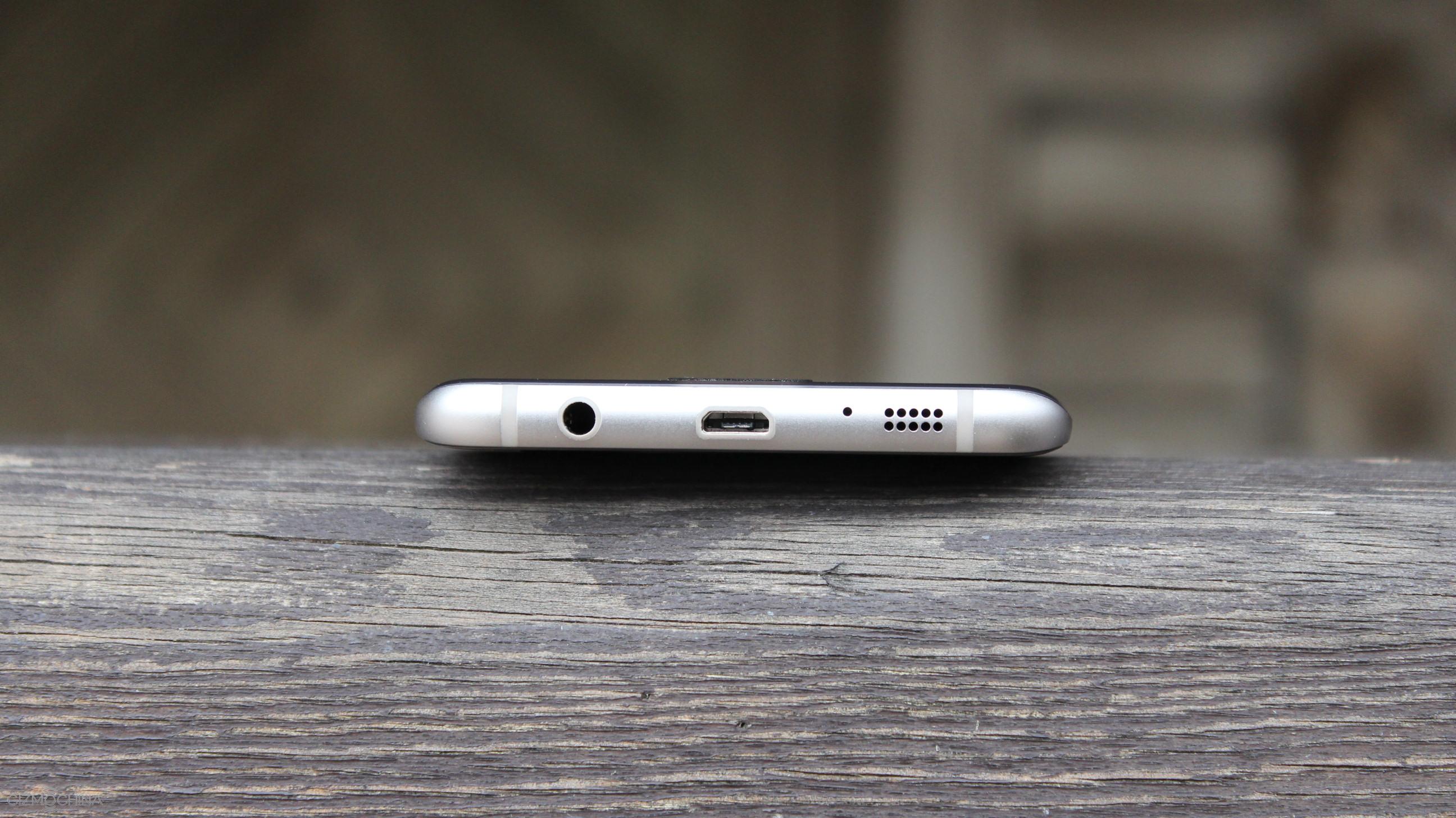 On the bottom, we have the regular ports, the loudspeaker, and neither of them are covered by flaps despite waterproof properties of the phone.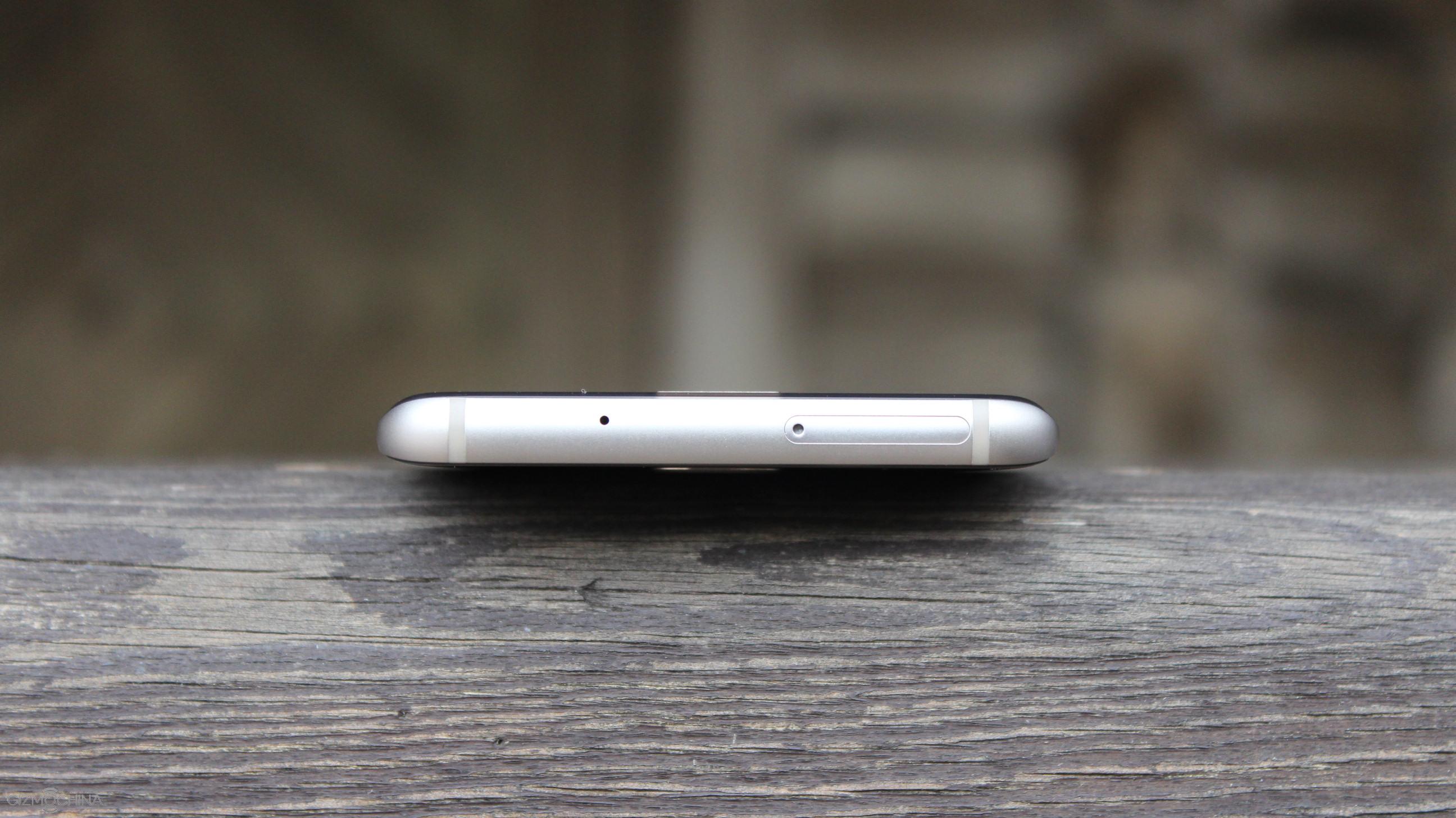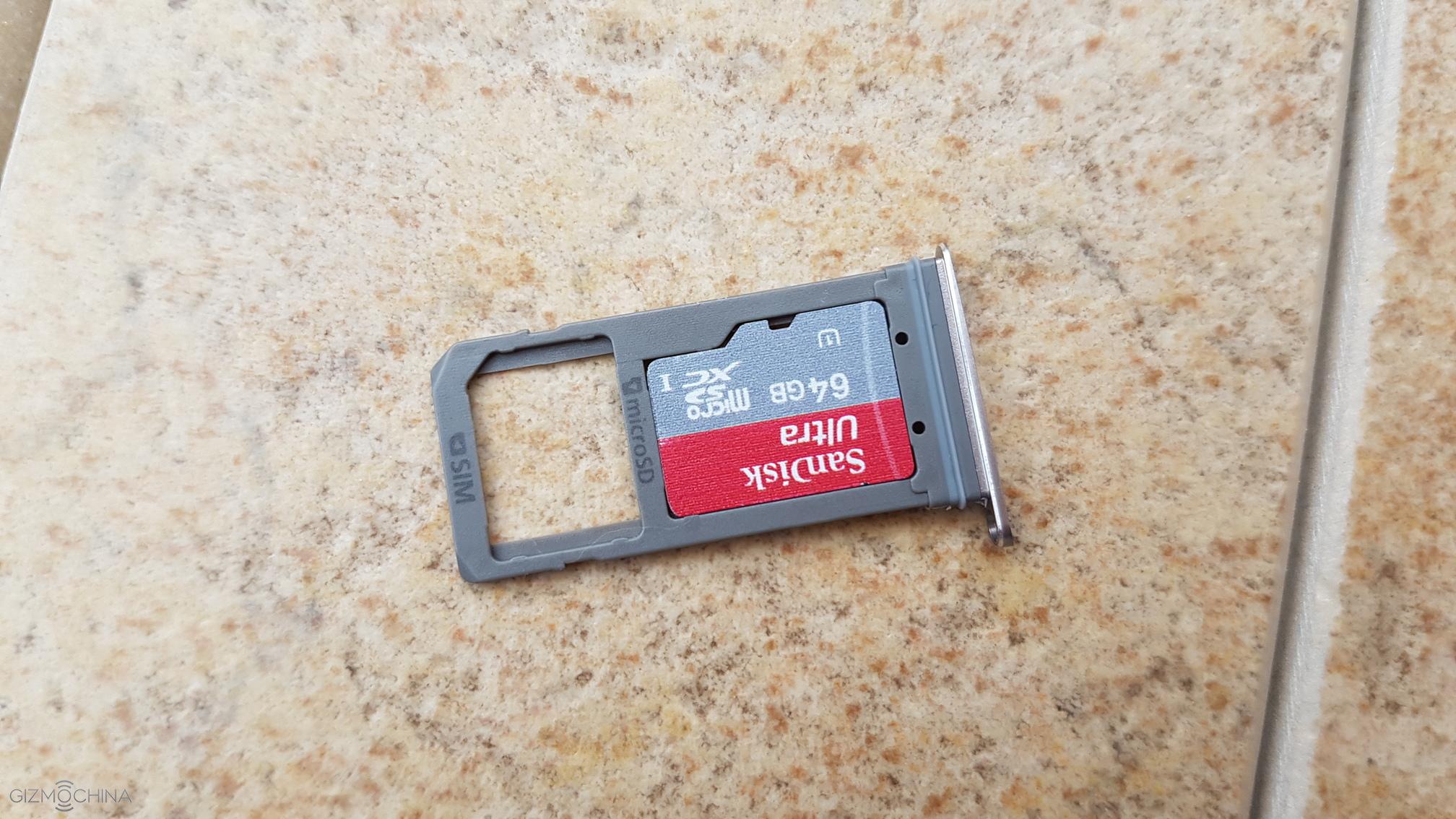 On the top, there is a secondary mic and the nano SIM and microSD card tray. Yes, Samsung finally brought a cheap storage expansion option and you can add up to 200GB of local storage.
It is quite an interesting choice that we don't have the IR blaster anymore. Well, I've never used it anyway but it was cool knowing it was there on the Galaxy S6.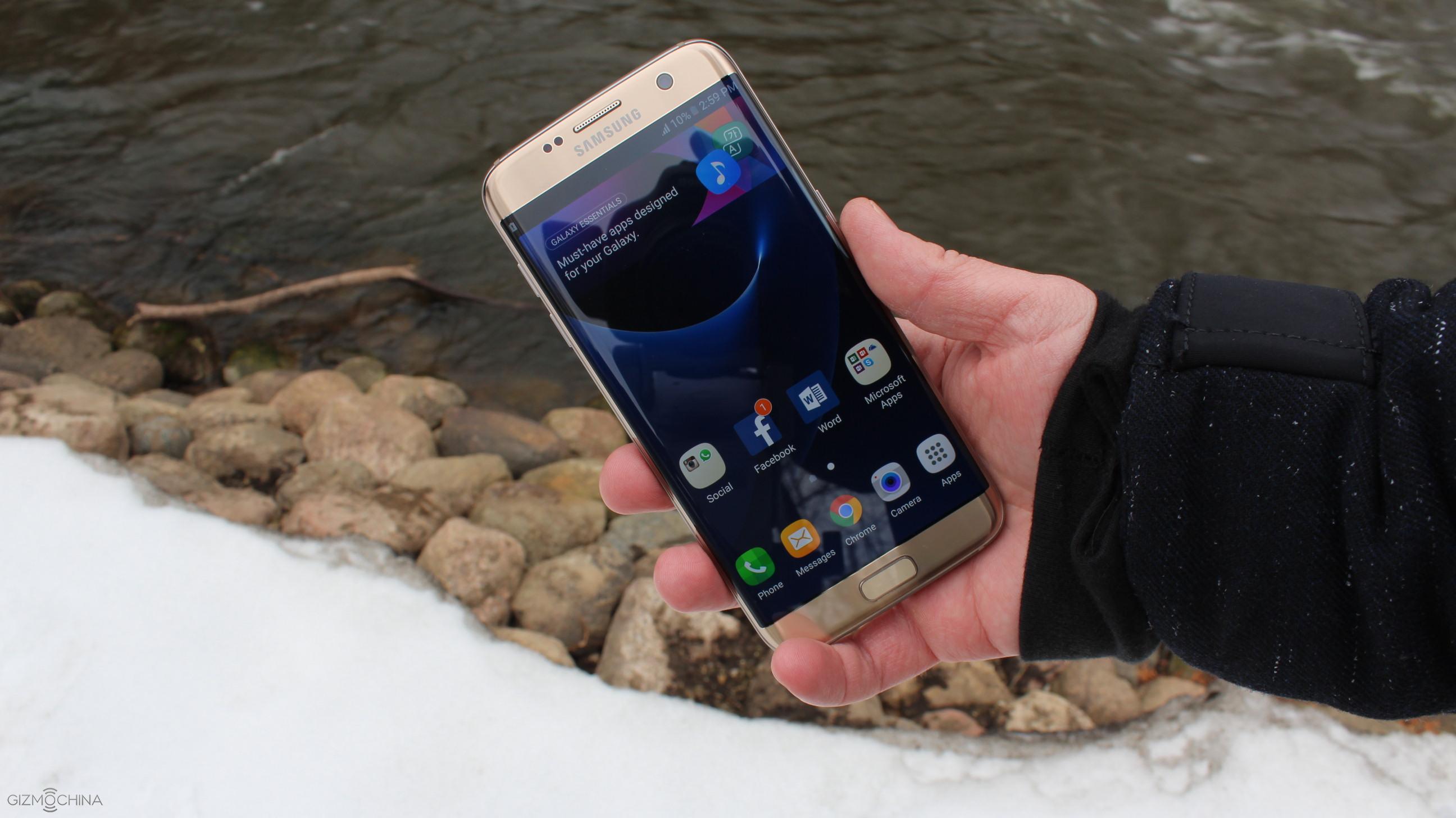 Overall, the phone looks amazing and I love the design ot it. It screams premium and it sits comfortably in the hand despite being a device with 5.5"display. However, keep in mind that the glass back attracts fingerprints and smudges very quickly.
Samsung Galaxy S7 Edge Review: UI
See the video review for the UI performance.






When it comes to the UI, we have Samsung's Touchwiz, which is built on top of Android 6.0 Marshmallow. 
If you've used a Samsung device before, you will feel pretty familiar with the user interface. Most importantly, everything is running smoothly most of the times and I didn't have any lags.






We have a bit cartoonish looking icons, a lot of quick settings toggles and what has become usual to the South-Korean manufacturer, quite a lot of features and customisation options.
Just to name a few, you can quickly launch the camera by double clicking the home button. Also, you can trigger one handed operation if click the home button three times.
There is pop-up window mode or split-screen feature for those who can't live without multitasking.
There are some other features too. Some of them may sound gimmicky, while others are even called experimental. 
Finally, you can customise your Galaxy device with a variety of different themes, wallpapers and so on.
All in all, the Touchwiz UI runs fast and fluid and I had a pleasant overall experience. However, it uses around 8GB of internal storage, which is too much I would say. 
Also, the RAM management is not yet perfect. Seriously, this is 4GB RAM phone and there is only 1.2GB of RAM free after killing all the background tasks? Hopefully, this is what Samsung is going to fix with the software update soon.
Samsung Galaxy S7 Edge Review: BENCHMARKS






Samsung Galaxy S7 Edge Review: HARDWARE and PERFORMANCE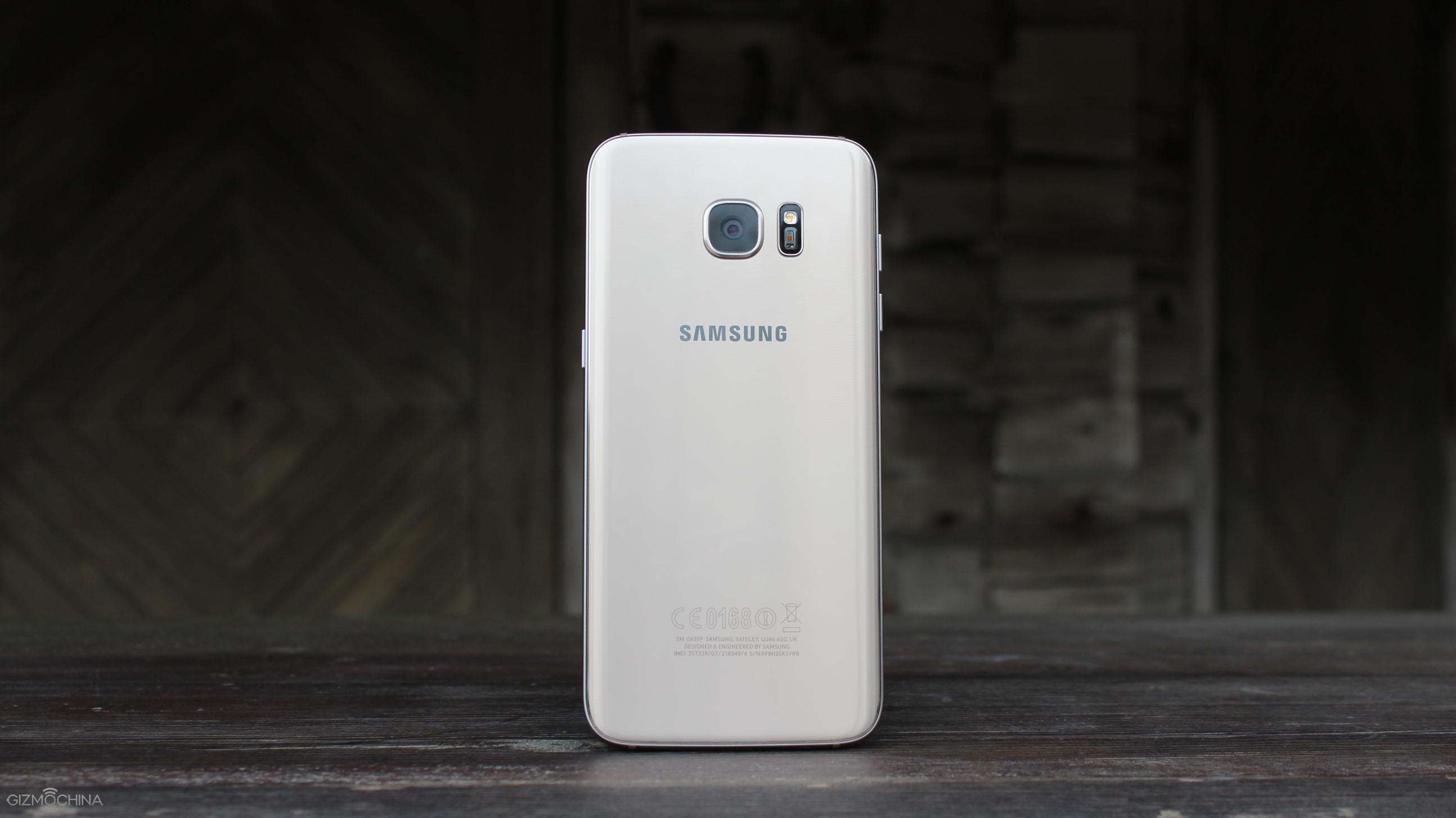 The Samsung Galaxy S7 Edge has a few hardware modifications but you can be rest assured that either model will have bleeding edge specifications.
My review unit is the EU model and it sports a home-brewed octa-core Exynos 8890 chip with the clock speeds of up to 2.6GHz, 4GB of RAM and 32GB of expandable storage. 
See the video review for gaming performance.
If you are wondering what this combo of specs is capable of, all 3D games just fly. There is no stutter or any skipped frames, the graphics look awesome and the games load amazingly fast. 
In addition, there is a dedicated Game Tools app that provides some convenient features like the ability to turn off alerts during the game or record the gameplay.
Also, the phone does not heat up at all even after extensive periods of gaming and that is thanks to the Volcano API and liquid-cooling system. 
Samsung Galaxy S7 Edge Review: MULTIMEDIA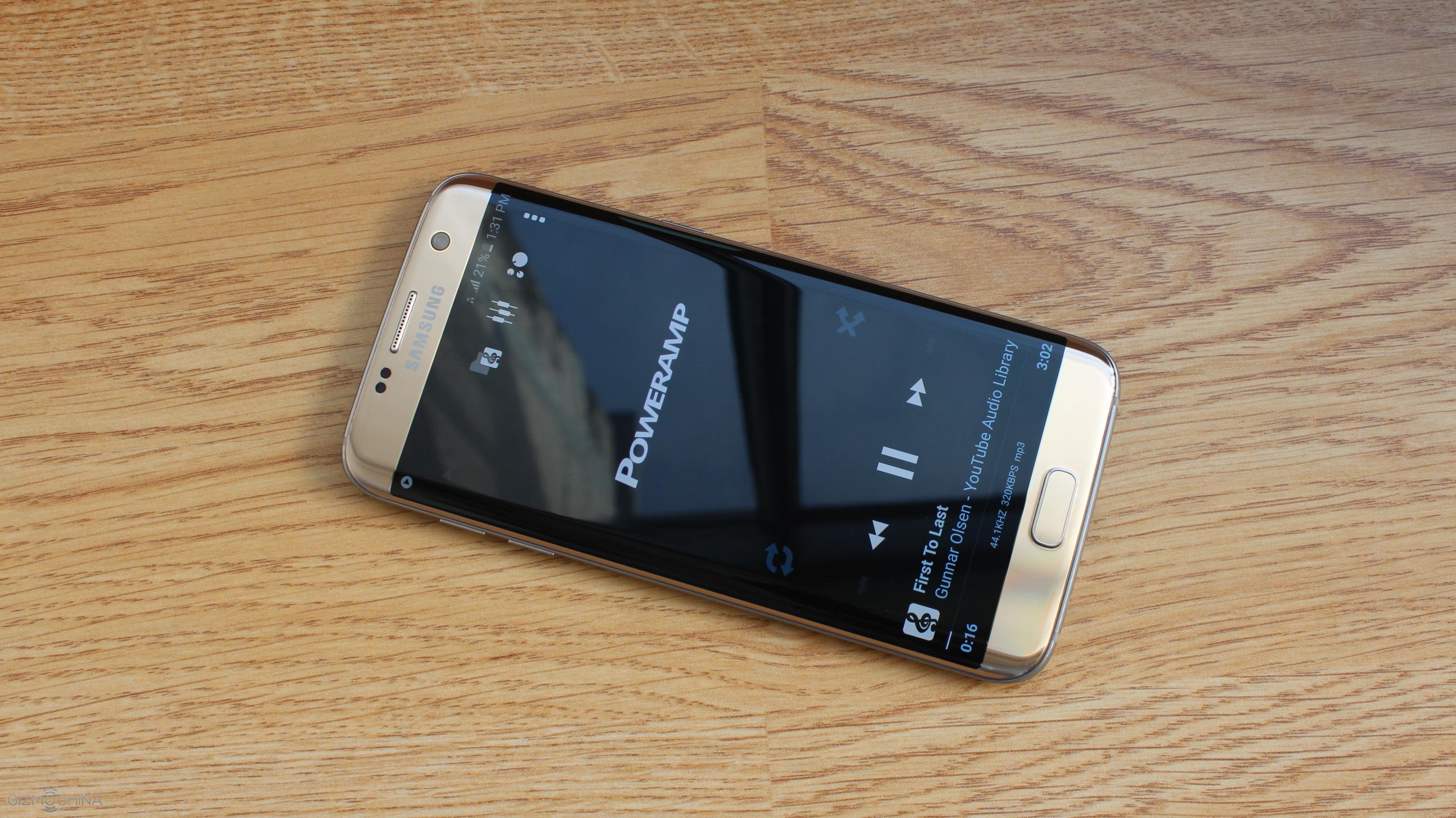 When it comes to multimedia consumption, the sound quality via earphones is near excellent and the volume output is loud. However, the external speaker could be slightly louder and it sounds a little bit muffled. I believe that may be due to its waterproof properties. 
Samsung Galaxy S7 Edge Review: CAMERA






CHECK OUT IN-DEPTH CAMERA VIDEO REVIEW:
Once you fire up the camera app, you will be blown away by the blazing fast auto-focus speeds in any light. 
What we have here is typical Samsung, which brings quite a few settings and shooting modes, and you can even download more modes  if you wish. 
One thing I was really disappointed by is that the sensor uses a native 4:3 aspect ratio, meaning that the images will not be full screen if you shoot at the maximum resolution. 
Samsung Galaxy S7 Edge Review: IMAGE QUALITY





































When it comes to the actual image quality, it is definitely on of the best in class. The daylight pictures look sharp, have lots of detail, the colour look natural and other aspects like dynamic range and exposure and handled well. 






















It is a similar story with indoor and macro shots as the camera manages to capture a great amount of detail despite worse lighting conditions.





























The low-light camera performance is fantastic. It not only focuses very fast but also manages to produce great looking photos. Naturally, there is less detail but the level of it is still very good. Also, the noise levels are kept to minimum. The only shortcoming is that the auto post-processing leads to a slight yellow tint in some of the pictures.



The front facing camera takes very good selfies even in low light and that is thanks to the bright aperture.
Both 1080p and 4K videos look stunning. The footage is sharp and very detailed, the OIS does its job very well and the videos are one of the best I've seen.
See video review for video samples or see in-depth camera review.
Samsung Galaxy S7 Edge Review: CONNECTIVITY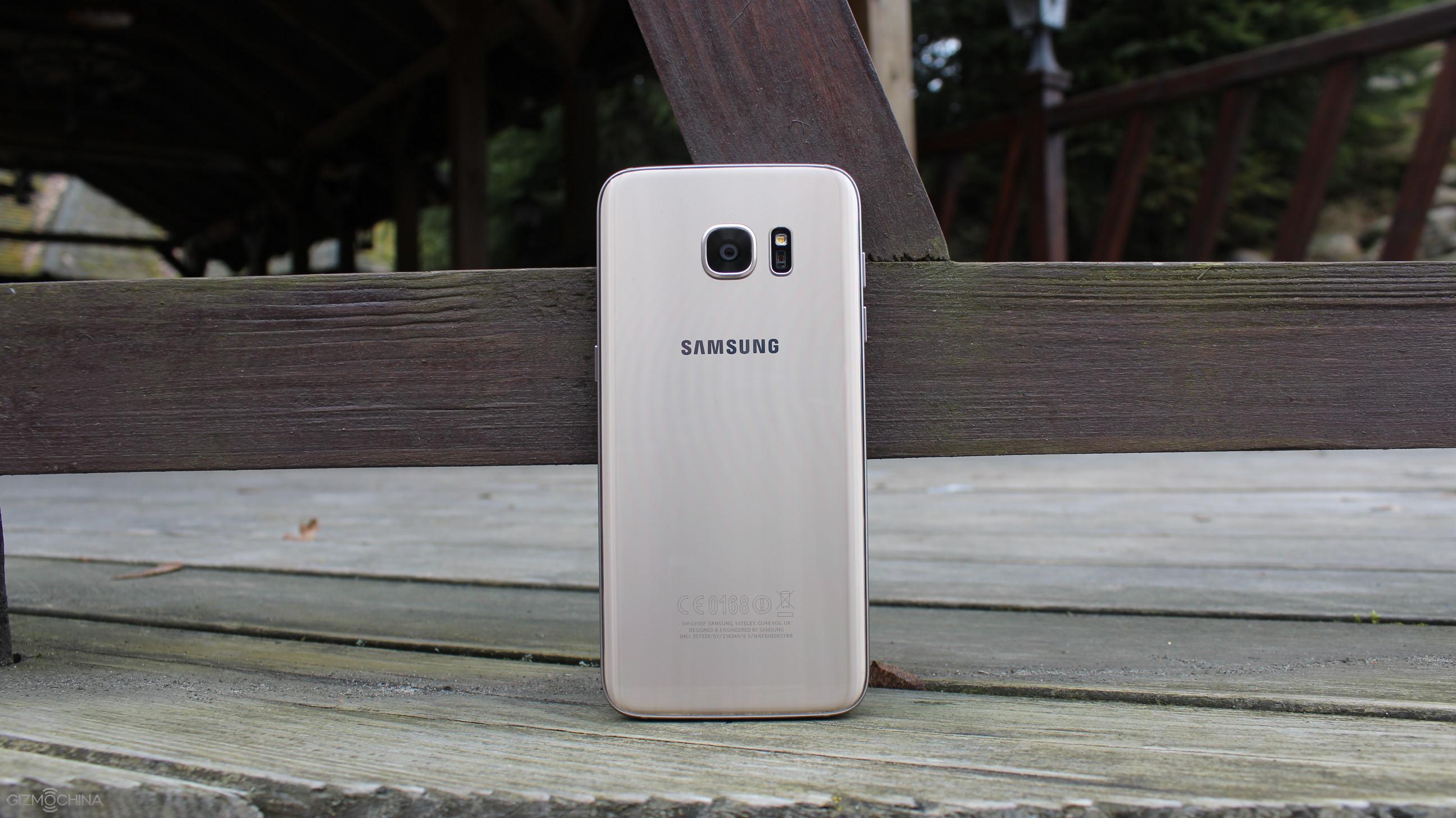 All the connectivity options that include Wifi, Bluetooth and GPS are working fine. Also, the signal reception is excellent and the call quality is good.
Samsung Galaxy S7 Edge Review: BATTERY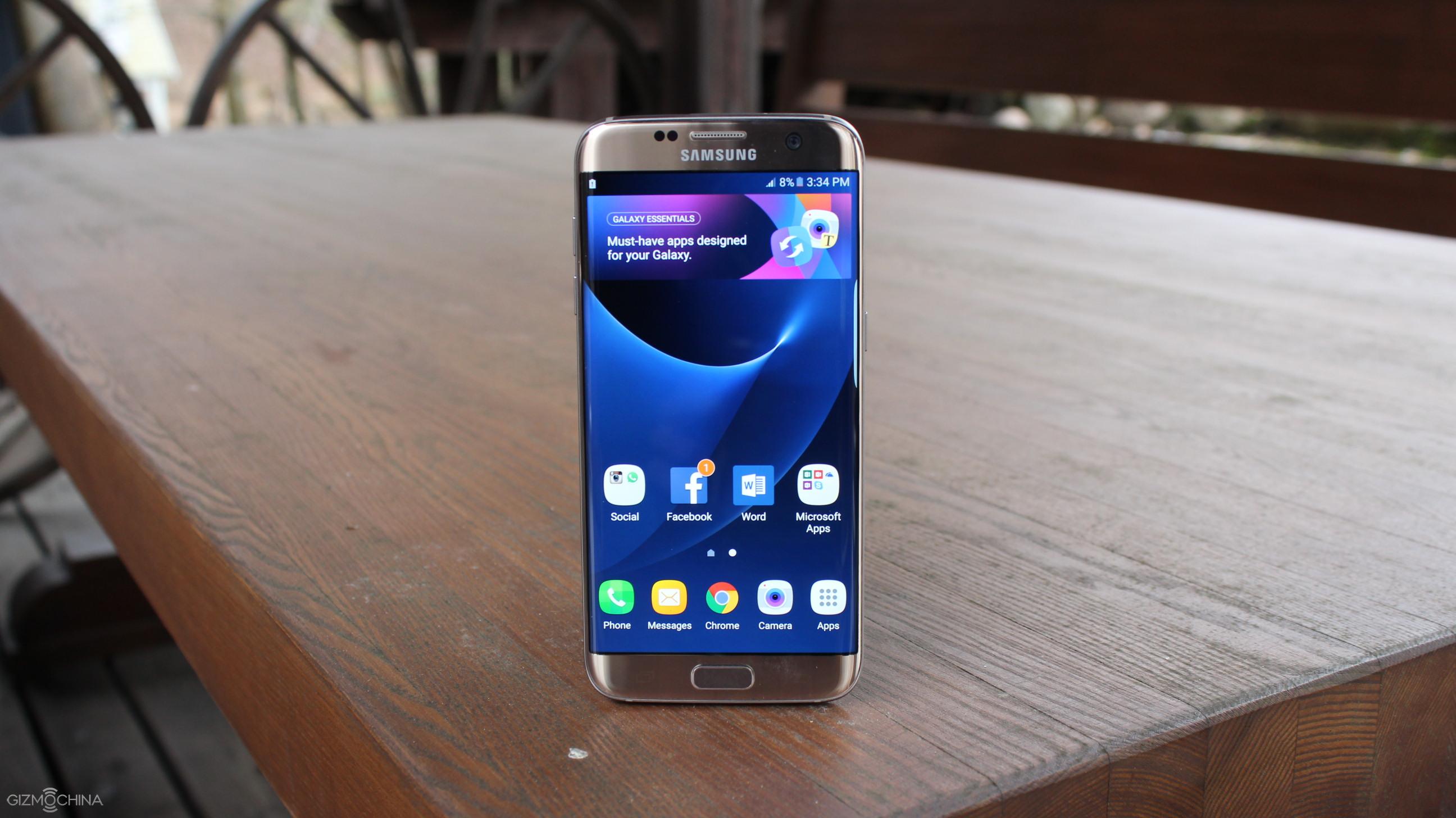 The S7 Edge has a 3600mAh battery and I was curious how it performs with the always-on display.




I gotta tell you that I was quite impressed with the results. I could get over 5 hours of screen-on time while taking lots of pictures, shooting a lot 4k videos, gaming, browsing the web and so on. 
If you need to top up the battery, the phone charges up really fast and that is thanks to the fast charging feature. Also, there is an embedded wireless charging feature that helps cut a few wires.
Samsung Galaxy S7 Edge Review: CONCLUSIONS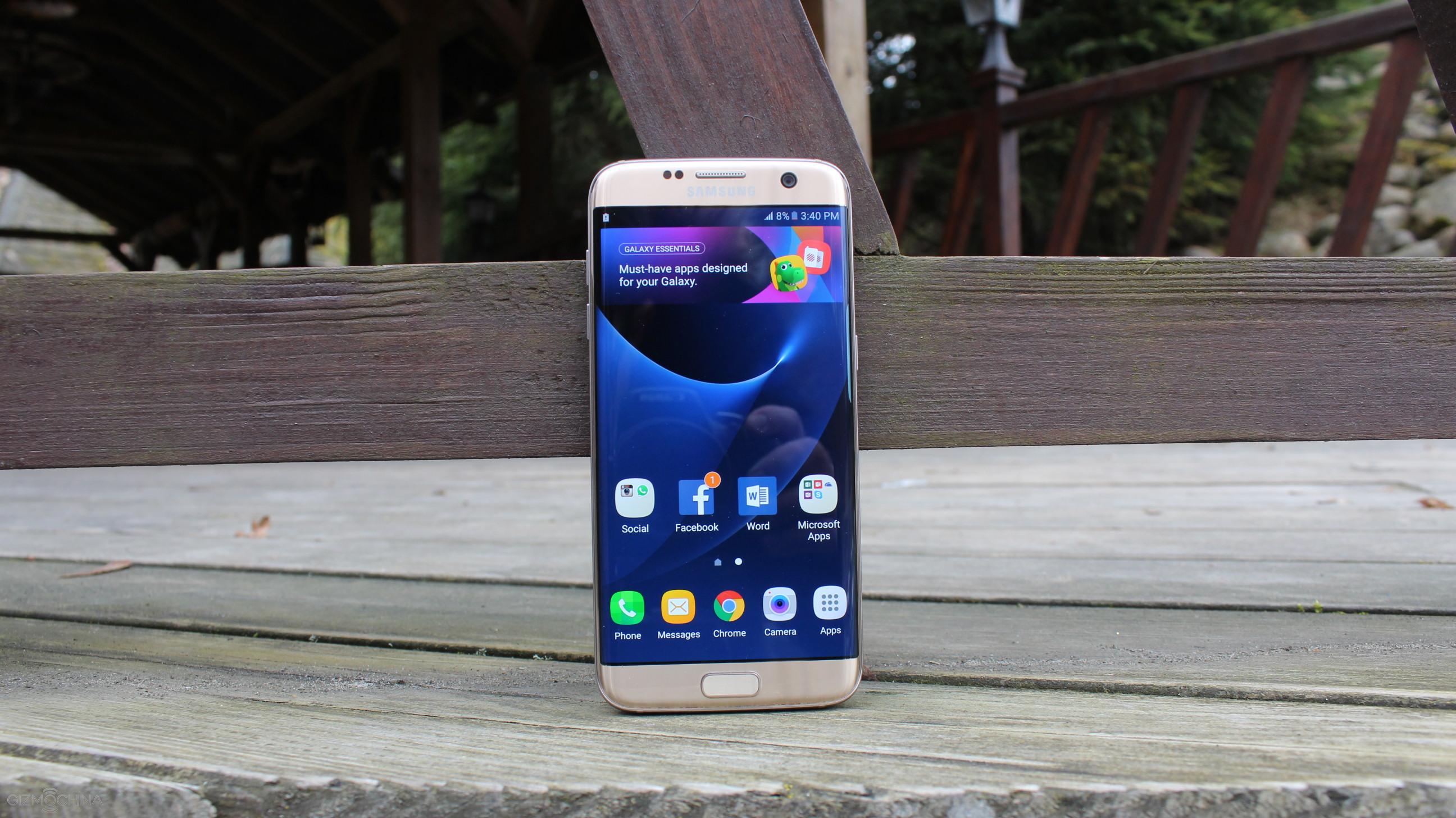 So, there you have it, the Samsung Galaxy S7 Edge. This is the best Samsung phone ever and definitely on of the best on the market. 
The design is really flashy, the curved screen with the always-on display feature is fantastic, the UI is running fast and the phone has one of the best specs currently available that can handle even the most demanding tasks without a sweat or overheating.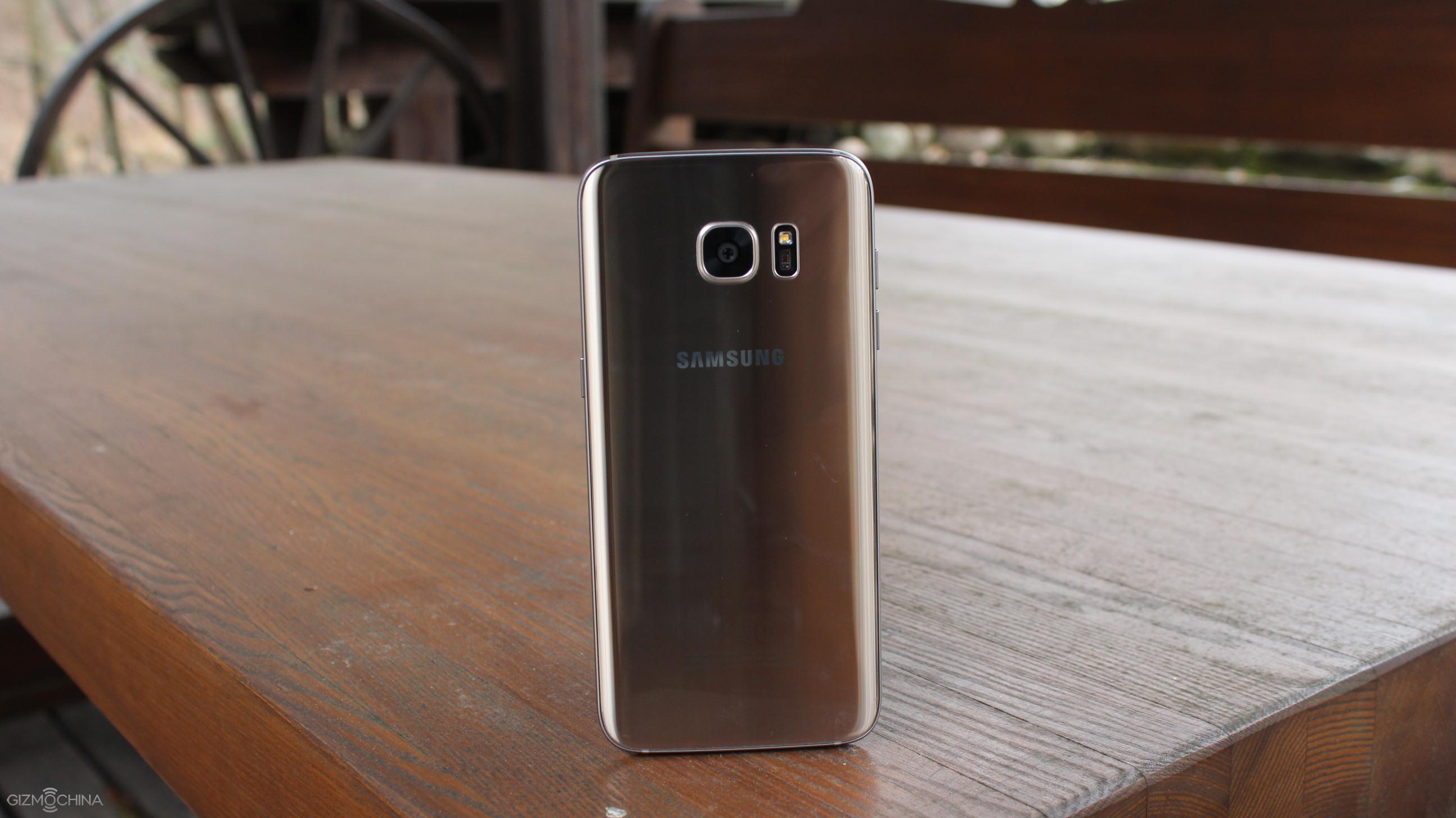 Also, the S7 Edge has awesome camera, a great battery life and yeah, this thing is fully waterproof.
On the other hand, the glass backplate is a huge fingerprint magnet, the UI takes a lot of storage space and uses lots of RAM, and the current state of software does not support Android 6.0's adaptable storage.  Also, the camera sensor has a native 4:3 aspect ratio and oh boy, this phone is expensive. It costs around $800 and perhaps not everyone is going to buy it.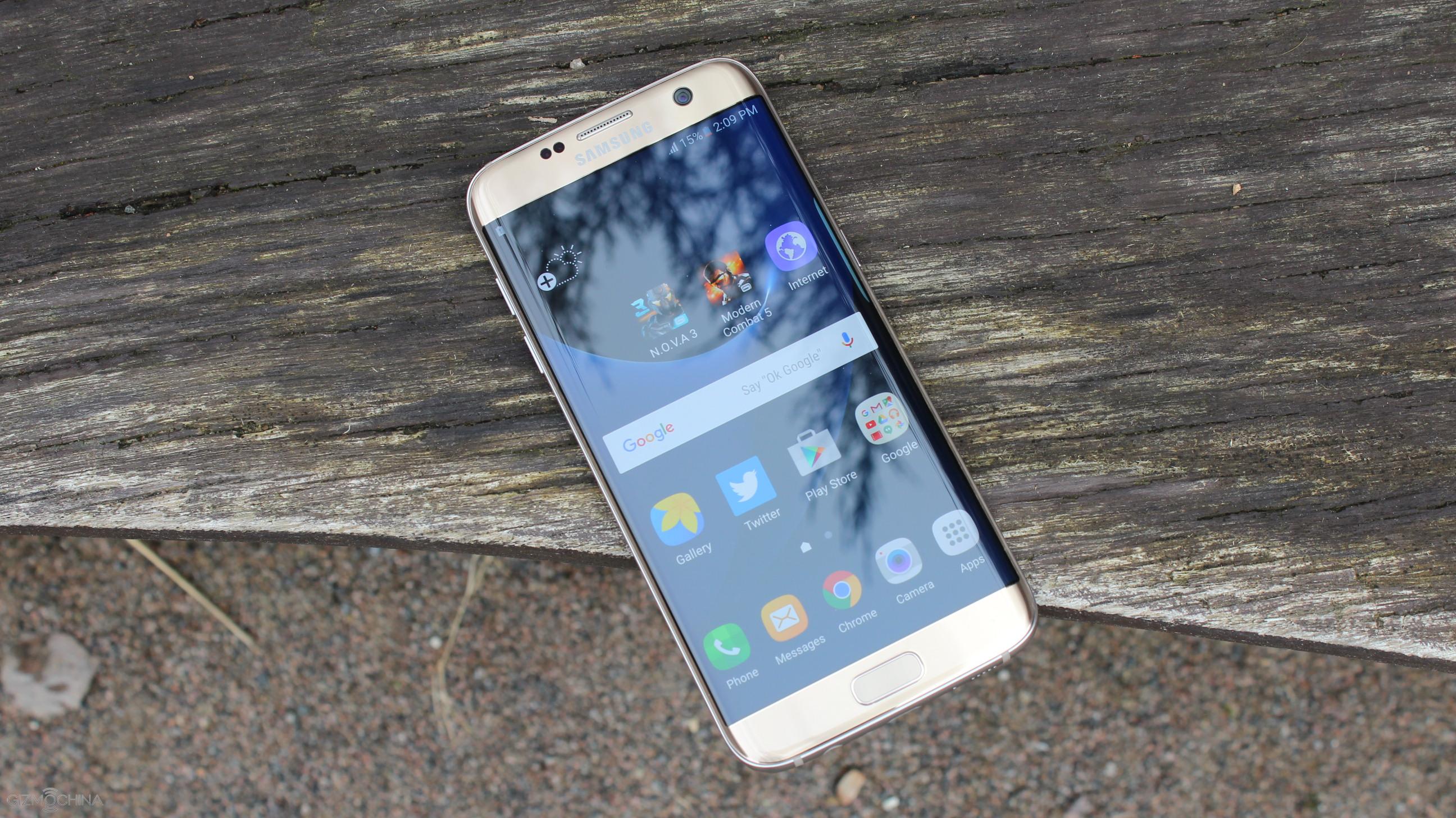 All in all, the Samsung Galaxy S7 Edge is a fantastic phone and it will be one of the best devices out there for months ahead despite having a few shortcomings. Just remember, premium phone comes at a premium price.
This review is brought to you by TechLineHD.
Galaxy S7 Amazon US: http://amzn.to/1Ujsx02