Bluboo's New Phone 'Maya' Should Come With Good Looks & Camera At A Budget
Bluboo has been silent for the past few months. The latest we have heard from the company was about the Bluboo Picasso, the low cost, good looking budget offering from the company. Now, there's new information that the company is working on a brand new smartphone and it will be called as the Bluboo Maya. There isn't much information available about the device at the moment, but here's all we know about the phone till now.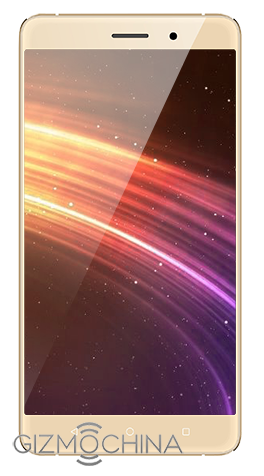 You can check out the first leaked render of the device from above.
It is said that Maya will be a 5.5-inch device. The company will focus on the looks of the device as well as the camera performance. In fact, Maya could be a great phone for those who are looking to take good selfies from a budget device. Unfortunately, we don't have any sensor specs of the device yet.
The Bluboo Maya could come with a similar design as the Picasso. So, at the back, we could see a 3D diamond pattern texture. The phone is also said to sport a unique fence grain design for better aesthetics and grip. Many liked this unique pattern on the Picasso, so there is a very good chance that the company will use a similar pattern on the back of the Maya as well, which is also going to be a budget device.
While we have not yet received any confirmation from the company yet, it is said that Bluboo Maya could be announced as soon as June. However, our previous experience has taught us that unless the phone is actually announced and goes on sale, we can't be sure of the official release time frame of the device.
If the release is indeed in June, expect more details pretty soon.