Check Out The First iPhone 7 Clone!
iPhone 7 and 7 Plus should be announced sometime around September this year and the rumors and leaks about these two devices have continued to come in the past few months. We already have a good idea of how the phone will end up looking thanks to the recently leaked renders, but if you want to see the design in the flesh, you will have to wait till the official announcement. Or do you?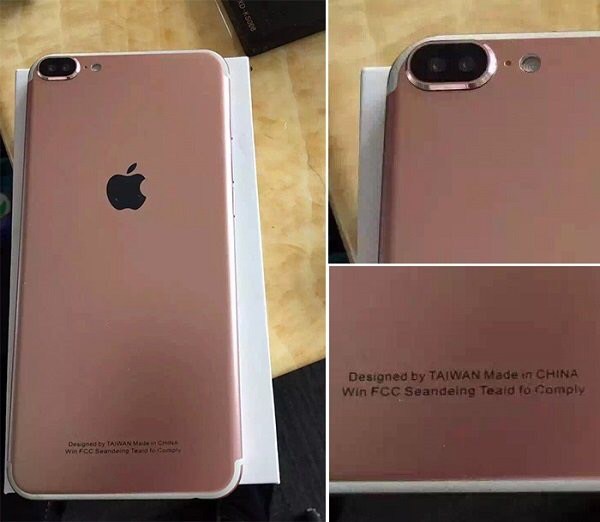 China has been the home to the best iPhone clones, and every year we have seen companies take inspiration from Apple's flagship phone. While the release of the new iPhone 7 Plus is still a few months away, that didn't stop a Chinese firm from making the first iPhone 7 Plus clone we have seen.
The phone, which you can see in the pictures above, reveals a strikingly similar design as the one we have seen in the previous renders. So, you have dual cameras on the top left corner as well as the new antenna design that hides the ugly lines usually seen on  the back panel of metal phones. And then, there's the good old Apple logo in the middle. Finally, there are the words, "Designed by TAIWAN, Made in CHINA".
As you can see, this iPhone 7 clone even comes in your favorite Rose Gold color. But before you get too excited, this is just a clone! We doubt whether the dual cameras on the back are even real. Also, it most likely is running some version of Android with its UI designed to look like iOS.