LeEco Flagship Spotted With Dual Cameras In A New Leak
We have been hearing rumors about a dual camera smartphone from LeEco. While the company is yet to acknowledge the existence of such a device, recently a new smartphone with LeEco's logo at the back was spotted. Well, what we saw in the picture was just a rear shell, but it did reveal a lot of things about the device.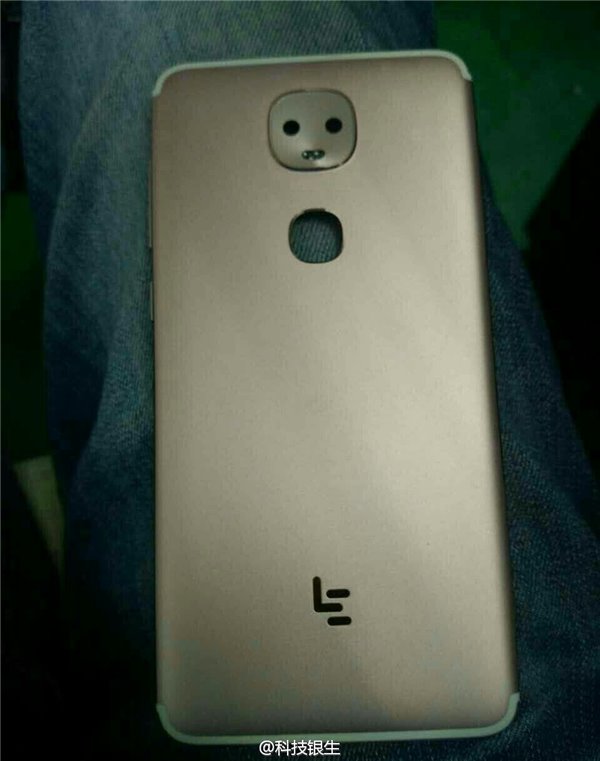 From the image, it looks like LeEco is working on a dual camera flagship model. We can clearly see the new LeEco logo at the back, which gave away its identity. Further, the dual camera placement is actually quite interesting, since the company seems to have placed the cameras and the flash to slightly resemble a human face. Further, just below this setup is an opening which should be for the fingerprint sensor. LeEco likes fingerprint sensors at the back of the phone, hence, this design is in line with the company's design philosophy. From the image, the back shell seems to be made out of metal.
Another highlight of the new LeEco smartphone is the position of the antenna lines. As you can see in the image, the white antenna lines are placed on the top and the bottom. Now isn't this a bit too familiar? Yes, it is! This is the same antenna design used by Meizu Pro 6 and considering the renders we have seen recently, even the iPhone 7 is expected to use this same design.
RELATED: Samsung to supply dual cameras to Xiaomi & LeEco from July this year!
Specs wise, we have very limited information, however, there have been reports about a powerful flagship from LeEco as soon as tomorrow! The specs are said to be top-notch including Snapdragon 821 chip, 8GB RAM, and dual cameras. While we are not sure whether LeEco will unveil this beast at tomorrow's MWC Shanghai event, if that doesn't happen, then the phone should be released sometime later this year.