New features on iPhone 7 Plus spotted in leaked image
A new image of the expected iPhone 7 Plus flagship from Apple has surfaced in today's leak and the device offers some few big surprises. Compared to the iPhone 7,  the most notable difference is that the iPhone 7 Plus has dual cameras at the back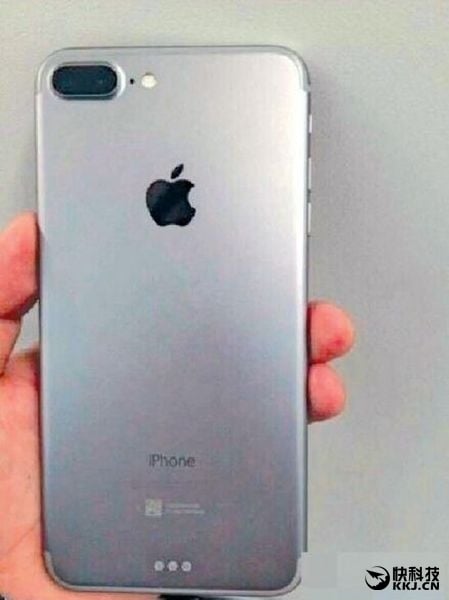 The image, which is that of the rear view of the flagship device reveals a new deep space gray color variant. The leak source indicated that the image was photographed from Foxconn's training session.
On closer examination, the leaked image reveals that the iPhone 7 Plus will launch packing a 12-megapixel dual camera setup at the rear. The image also shows that the promising device will not feature the 3.5mm headphone jack as hinted by earlier rumored. Other features include a waterproof body and wireless charging.
Earlier rumors had it that the iPhone 7 and 7 Plus will come in 32GB and 64GB on-board storage options, ditching the 16GB variant and other rumors indicate 128GB and 256GB versions on the 7 Plus.
The authenticity of the leaked image has not been independently confirmed but given the fact that these new details are consistent with the features that we've gathered from previous leaks of the iPhone 7, this would most likely be the iPhone 7 Plus.
(source)