Xiaomi's MIUI is one of the most popular and liked ROMs outside of stock android. A new version, MIUI 8, was announced in May, with a stable version pushing out to devices in August.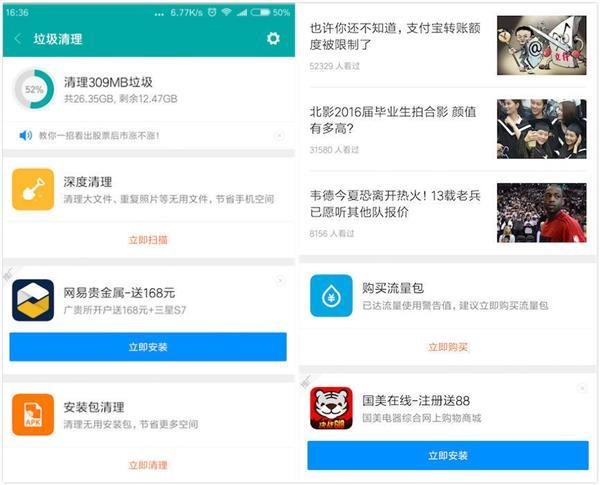 The major complaint with respect to the OS is the presence of ads baked into the system. Testers of MIUI 8 have complained that the new version still has ads in most of the default system applications such as the file explorer. While the advertising isn't bad, it's annoying when an advert pops up when doing serious work. Although, you can just manually close the ads, there is no place within the system where you can turn off ads completely.
RELATED: Lei Jun Responds To Criticism about MIUI's Annoying Ads
MIUI 8 is expected to bring a ton of new features such as split screen multitasking, a new call screen, redesigned notification menu and fonts, and a more colourful overall UI. But before then, Xiaomi is pushing out a MIUI 7.5 update that started with the Chinese variant of the ROM last week. The 7.5 update is expected to feature some of the new additions expected in version 8.
Are you currently testing MIUI 8? We sure do want to know what the experience is like, so please share with us in the comment box below.