Apple's New A10 Chip Shows Up on Geekbench
by Habeeb Onawole Jul 14, 2016 5:53 am3
Over the past few months, a large chunk of the news about the upcoming iPhones have focused on the external features. It's time we took a peek into the innards of the iPhone 7 and iPhone 7 plus.
The new iPhones will be launching with a new chip dubbed the Apple A10. The next generation processor which is built on the 16nm node as the Apple A9 is expected to offer better performance and have better power management.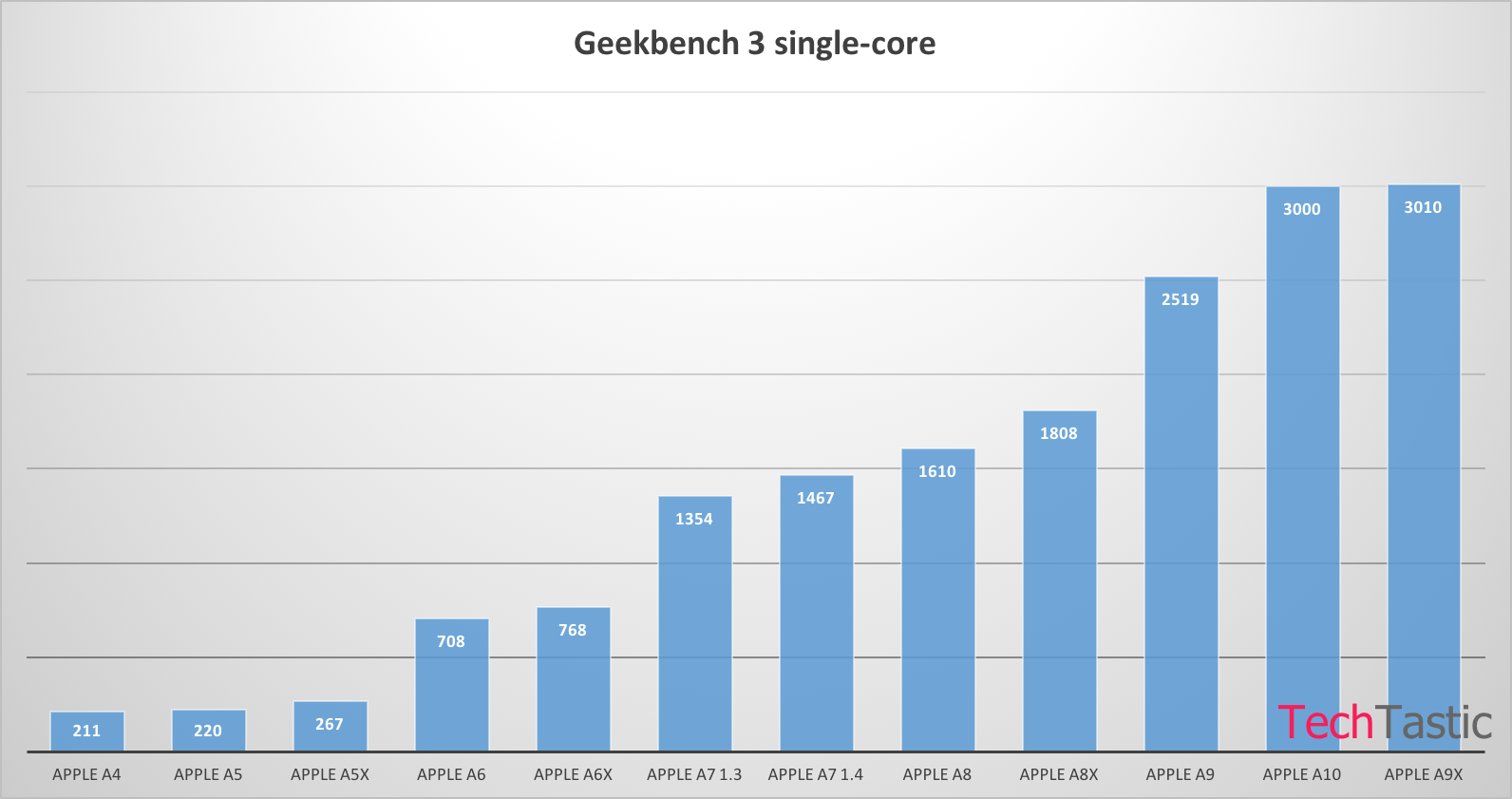 The A10 which will be manufactured by TSMC, is still a dual-core processor like its siblings. It has shown up on Geekbench and the scores are pretty impressive.
The A10 has a  single-core score of 3000. That is almost 500 points higher than that of the A9 which as a score of 2519. The new chip isn't the most powerful processor in Apple's arsenal right now, that prize belongs to the A9X which has a single-core score of 3010 and is found in the iPad Pro 9.7 and iPad Pro 12.9.
Rumours say the Apple A10 will have its silicon chips and semi-conductor compounds fused together to make it more compact which will result in a thinner phone or allow for a larger battery.
(via)