Xiaomi announces the 360° Mi White Smart Camera for 399 Yuan ($60)
Like expected, Xiaomi has announced a brand new 360° Rotating Mi Home White Smart Camera for 399 Yuan ($60). This is yet another addition to the company's smart camera lineup which includes action cameras and surveillance cameras.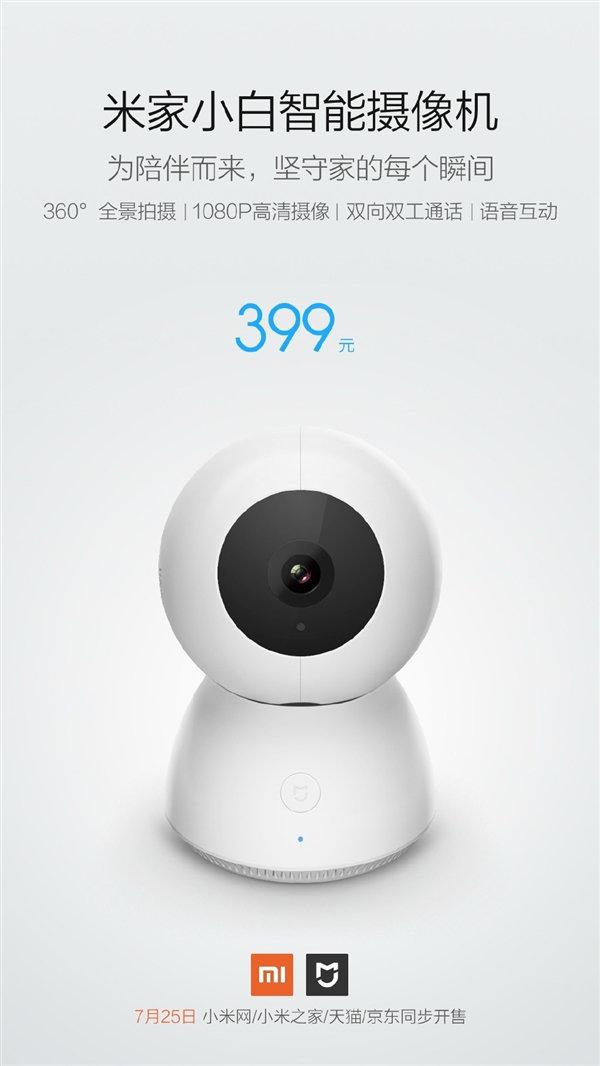 Thanks to its rotating design, the new camera boasts of the ability to take 360-degree panorama photos, along with 85-degree wide vertical viewing angle. This ensures that the camera covers a wide area for surveillance. Further, the Xiaomi 360° Mi White Smart camera comes with a large f/1.8 aperture lens. The camera can capture videos at a maximum resolution of 1920 x 1080. There's professional DSP noise reduction technology as well.
RELATED: Lenovo Unveils Smart Surveillance Camera, Cheaper Than Xiaomi's Small Ants Cam
If you are looking for a cheap smart camera which can rotate 360 degrees, the Xiaomi Mi White Smart camera can be yours for around $60. We expect the camera to hit third party retailers (at a slightly higher price tag) in the coming weeks, but if you are in China, you can get one as early as 10AM on July 25.