Price hike on Xiaomi Yi Small Ants 4K Camera, Now 1626 yuan ($244)
The Xiaomi Xiaoyi Small Ants smart camera has received good reviews and patronage since the first model with a 720p resolution was outed. The company quickly followed up the release with the Small Ant 2 with 1080p resolution with the price starting at 399 Yuan ($61). Recently, a new high-end model that sports a massive 4K display resolution was announced and became available via crowdfunding starting at 1199 yuan ($180).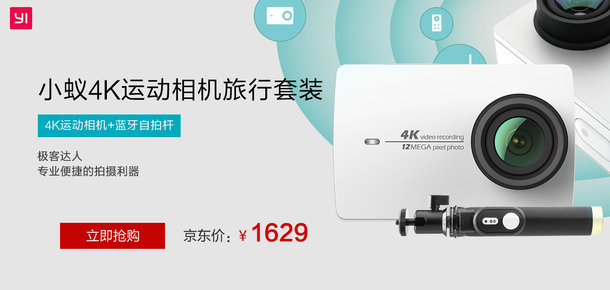 Quite surprisingly, there's been a hike in the price of the Small Ants 3 with 4K resolution which is available via online shops, Jingdong, Lynx and other major stores. The Small Ants 3 Smart cam now carries an exorbitant price tag of 1629 yuan ($244) on Jingdong. The price hike only affected the new 4k version, which is an indication that demand for the device is spiking.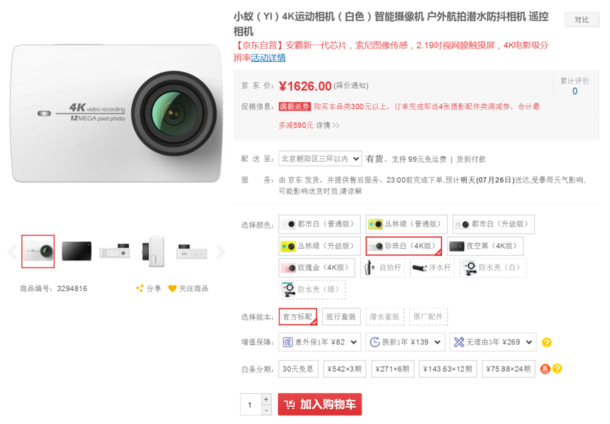 The Small Ants 4k motion camera crams a Sony IMX377 sensor and also uses the US Ambarella A9SE75 processor with Broadcom BCM43340 dual-band chip.
Related: Xiaomi Yi Smart Camera 2 Announced With New Features
Other features include a Bosch BMI160 si-ais gyro sensor, with seven high definition optical glass lenses, and 330PPI gorilla retina touchscreen. The device packs an ATL professional custom 1400mAh battery which can provide up to two hours of 4K / 30-frame film recording level. The Small Ants motion camera also supports 157-degree wide-angle camera, 5G WiFi connectivity and has a variety of professional level camera and video mode.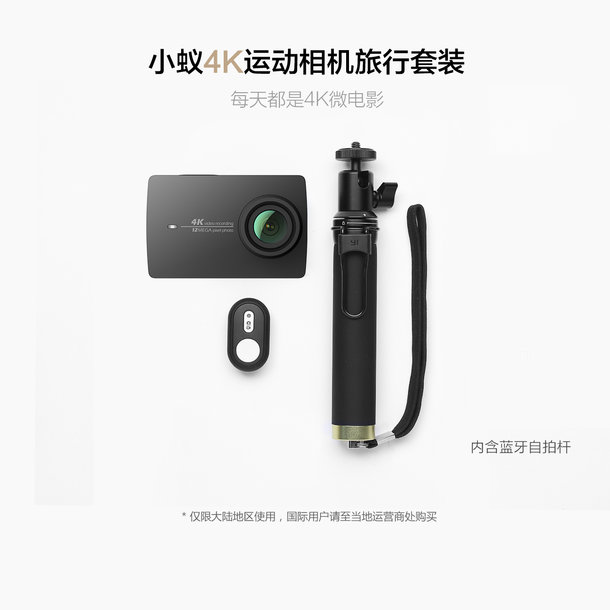 For 1626 yuan, you're not only getting the Small Ants 4k Smart cam but also a self-timer motion camera lever and Bluetooth.