New Xiaomi Yi Technology Action Camera Coming Soon
Remember the Xiaomi Yi action camera? Of course, some persons will still remember the gadget because of its cheap price tag on top cool features. Xiaomi first unveiled the XiaoYi (Yi Technology) action camera for surveillance and security purposes last year under its crowdfunding platform. Thereafter an upgraded version was released earlier this year with a massive 4K resolution. It has been reported that a new model of the action camera will likely launch on September 19. A teaser to that effect has been spotted.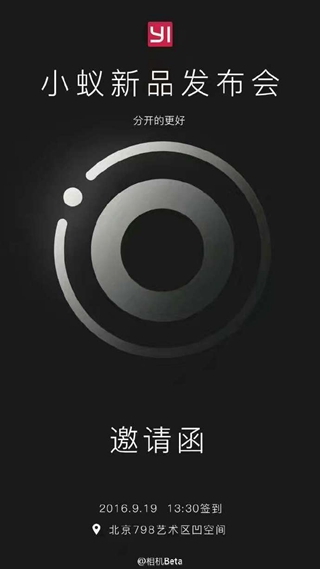 According to the leak source, the expected camera was developed in conjunction with former Fujitsu experts and will use M43 frame and Panasonic CMOS sensor which would aid the interchangeable lenses.
There isn't much information other than these about the anticipated launch event or the new Yi Action camera but it is expected that aside the new innovations, the next Yi cam is expected to consolidate on the current version which has a 4K capable lens, while continuing the tradition of cheap price tag.
Related: Xiaomi Yi Smart Camera 2 Announced With New Features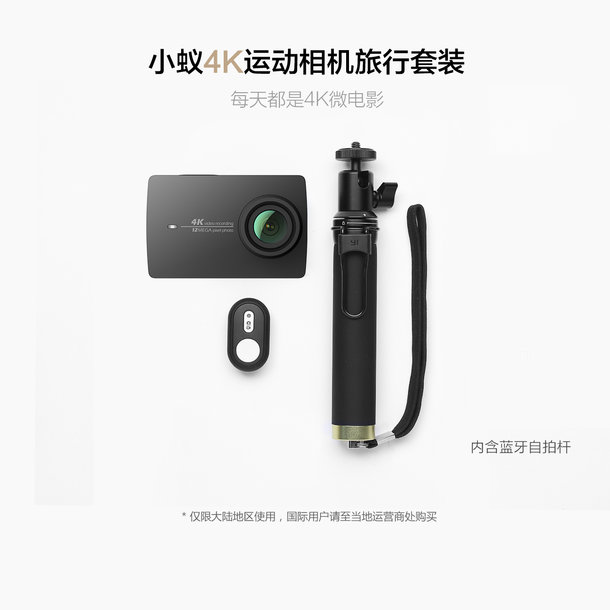 As a reminder, the Yi 4k action camera crams a Sony IMX377 sensor and also uses the US Ambarella A9SE75 processor with Broadcom BCM43340 dual-band chip. Other features include a Bosch BMI160 si-ais gyro sensor, with seven high definition optical glass lenses, and 330PPI gorilla retina touchscreen. The device packs an ATL professional custom 1400mAh battery which can provide up to two hours of 4K / 30-frame film recording level. The Small Ants motion camera also supports 157-degree wide-angle camera, 5G WiFi connectivity and has a variety of professional level camera and video mode. Despite all these specs, the 4K camera started at 1199 Yuan ($180) via crowdfunding.