MediaTek COO confirms Helio X30 specs: 10nm process, PowerVR GPU & More
Chip-maker MediaTek has confirmed some of the specifications of its expected high-power Helio X30 chipset which has been making the headlines of late. In an interview with Sun Chanhxu, MediaTek COO Zhu Shangzu threw more light on the Helio X30.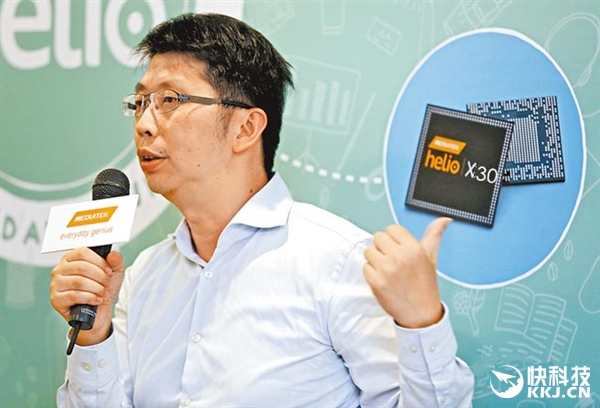 Zhu Shangzu expressed his optimism that this year's X-series and P-series will significantly improve the consumer perception of the MTK brand, hence the quest to manufacture high-end flagship capable chipsets that could see them being featured in flagship phones.
Also, on the specifications, Zhu Shangzu confirmed that the Helio X30 will be manufactured by TSMC using 10nm manufacturing process. The processor will also provide support for 3 baseband carrier aggregation, Cat. 10 – Cat. 12 network baseband. Also, MediaTek shelved the ARM Mali GPU on this one and instead opted for a PowerVR GPU which the MediaTek says provides better performance and more efficient power consumption.
In summary, the Helio X30 would rank as the latest among MediaTek's second generation of deca-core processors which consist of a dual-core 2.8GHz A73 next-gen architecture code-named Artemis, 4 x A53(2.2GHz) cores and 4 x A35 (2GHz) cores.
Related: Mediatek Helio X30: New Leak Reveals Powerful Deca-Core Setup With PowerVR GPU
In the aspect of memory, the Helio X30 will support four channels LPDDR4 RAM, up to 8GB RAM storage modules, and support for UFS 2.1 technical standards.
We won't be seeing the Helio X30-powered smartphones very soon as MediaTek has scheduled November for mass production of the Helio P20, its latest addition in the lower P-Series and also MediaTek's first chip using 16nm process announced in February. Thus considering the available time frame, the Helio X30 isn't expected to feature in smartphones until sometime around the middle of next year.