Xiaomi unveils Yeelight Smart Light Strip for 169 Yuan ($26)
Xiaomi seems to be keen on making everything smart. After unveiling the Yeelight Smart Lamp a few months back, which FYI we have already reveiwed, the company has today announced the Yeelight Smart LED light Strip for a crowdfunding price of 169 Yuan which comes to $26.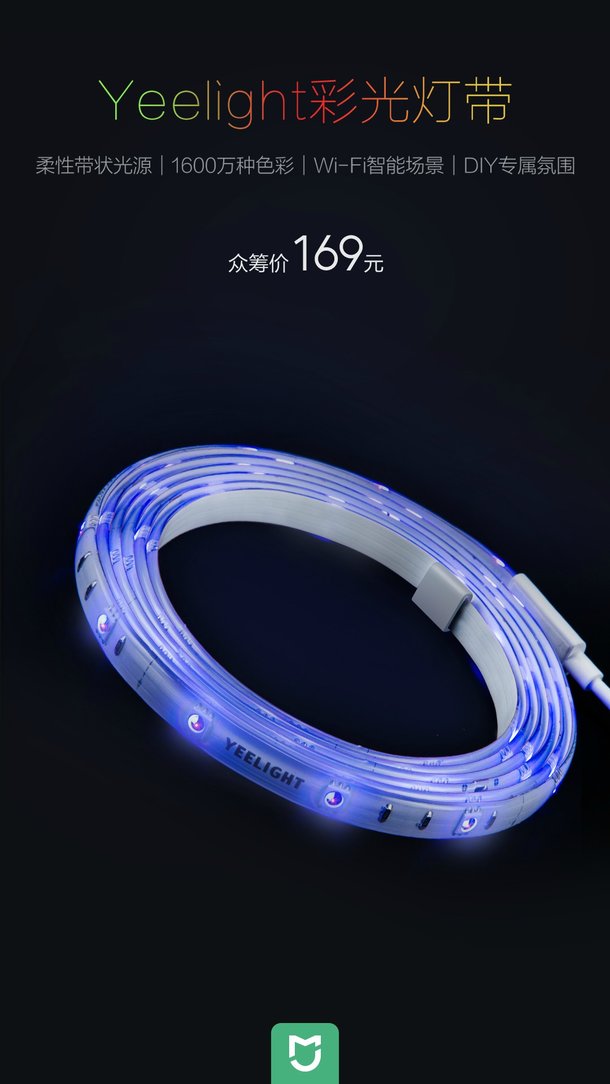 If you have seen a smart LED lights before, this is exactly the same. It is basically a flexible strip of smart LED lights that can stick to any corner in your home, illuminating the region with different colors. You can choose between 16 million colors for the LED strip, via your Wi-Fi connection. You will have a special app to control these features once you pair the LED strip to your smartphone. Its quite durable as well, as the company claims that the life of the LED lights in the strip is 25,000 hours.
Well, if you have been looking for something to set the mood at your home, whether it be for a party, romantic evening or a pleasant atmosphere, the new Yeelight Smart LED Light Strip will definitely come in handy.
What do you think?
Meanwhile, I saw this video (although posted a year back) which seems to give you a basic idea of what the Yeelight Smart Light Strip does. Check it out if you are interested from below.