Top Three Best Selling Android Smartphones in 1H 2016 Were All From Samsung
We know that Chinese smartphones are doing very well in the past couple of years, especially in 2016. While the growth and success of companies like Huawei, Xiaomi and OPPO have been the focus of our attention in the past few months, this doesn't change the fact that the South Korean giant, Samsung is also having one of the best years in recent times. The new Galaxy S7 phones have been a success, which we already know thanks to the data available for the first half, but today, Strategy Analytics just published a new report which revealed that the top three best selling Android smartphones in the world were all from Samsung!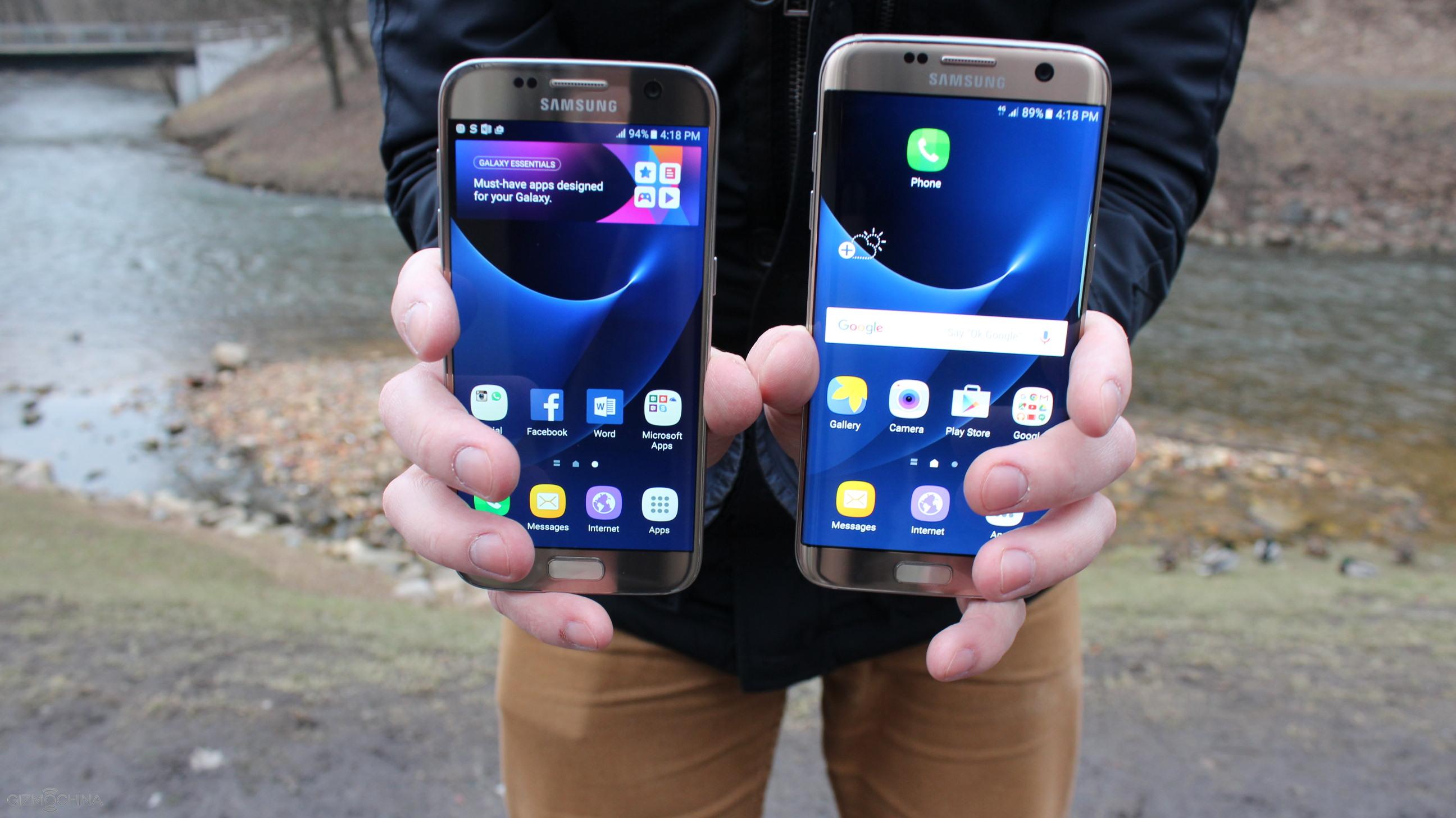 In the first half of 2016, Samsung's Galaxy S7 Edge turned out to be the best selling phone for the period. Well, it's not really surprising given that it was very well received by fans and critics alike. However, considering that the S7 Edge is quite expensive, it clearly shows that consumers trust and value the Samsung brand name. What's surprising though is that the second and third most sold smartphones during this period were also from Samsung.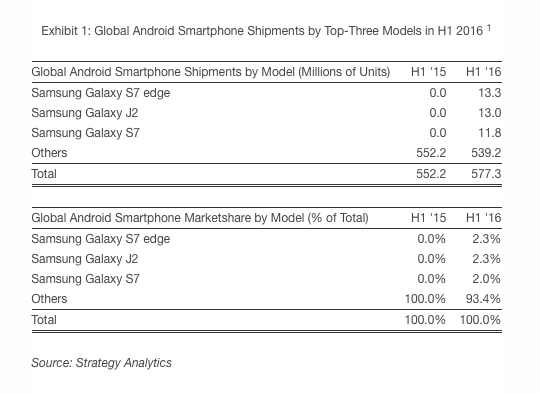 The Samsung Galaxy J2 and Galaxy S7 took the second and the third place respectively in terms of global Android shipments for the first half of 2016. Samsung's global presence has definitely helped it sell so many units within this period. We can see that the company sold over 13.3 million units of the Galaxy S7 Edge, which is a tremendous achievement for a single model in such a short time period. Similarly, 13 million units of the J2 were sold and 11.8 million units of the Galaxy S7 were sold during the same period.
This is exactly why Samsung is the top in terms of shipments and market share. Apple lies way below the company, taking the second place in terms of market share after Q2 2016, while Huawei, OPPO and Xiaomi take the third, fourth and fifth place respectively.