Samsung Presents each Olympian at the Olympics with a Galaxy S7 Edge Rio Edition
Samsung Electronics has doled out a total of 12,500 units of the Galaxy S7 Edge Rio Olympic Games Limited Edition to athletes competing at the Rio 2016 Olympics in Brazil. Samsung happens to be the Worldwide Olympic Partner in the Wireless Communications Equipment and the presentation was done in conjunction with the International Olympics Committee (IOC).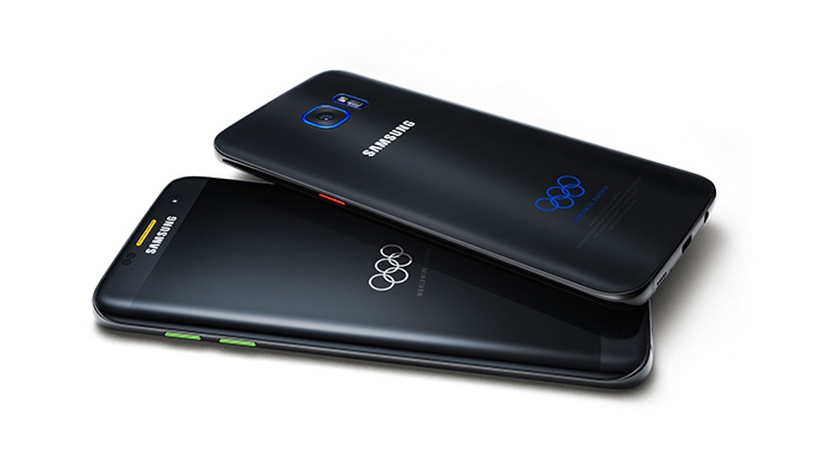 The Galaxy S7 Edge Rio 2016 Limited Edition was produced by the Korean giant to commemorate the Olympic games which would commence on August 6 in Brazil. Samsung says the largesse is to aid Olympians in enhancing their experience in Rio and communicate with friends and family around the world more conveniently. Apart from the 12,500 units of the Galaxy S7 Edge Olympic games edition, Samsung is also giving each Olympian its wireless IconX earbuds. The earbuds, reminiscent of hearing aids, feature in-ear heart rate monitoring, a native music player and support for Samsung's S Health app.
But for some tweaks and customizations, the Rio Olympics Edition of the S7 Edge features the same specs as the original Galaxy S7 Edge and comes in very limited units. The Olympic Games version sports a special black metal frame and the Olympic games logo engraved on the back casing of the device. Samsung has also pre-loaded the Rio Edition with customized Rio 2016 Olympic games wallpaper and themes. The Olympic rings are baked into the phone's home screen, lock screen, notifications bar, contacts menu and phone dialer.
Related: Samsung Galaxy S7 Edge Review: The Best Smartphone Ever?
Aside all of these, The Galaxy S7 Edge Rio 2016 edition comes with Samsung's custom built Rio 2016 app developed in collaboration with the Rio 2016 Organizing committe which is billed to provide full games coverage and updates on medal counts, event results schedules, venues and lots more features which would greatly assist Olympians.
Samsung made limited units of the Olympic Edition of the Galaxy S7 edge available for purchase last month in different countries. Even if you can't get one, you can tap the potential of the Rio 2016 app by downloading the app from Google Play Store. The app is also available on iOS and Windows Phone.
(Source)