Xiaomi released their first VR glasses this week, the Xiaomi Mi VR Play. While it is not entirely different in functionality from other VR glasses most especially the Google Cardboard, it has a few design changes that still makes it  stand out such as the use of a zipper design instead of velcro to hold the phone in; and a lycra covering for a more comfortable experience.
Internet service portal, Tencent, has hands on pictures of the device which we want to examine.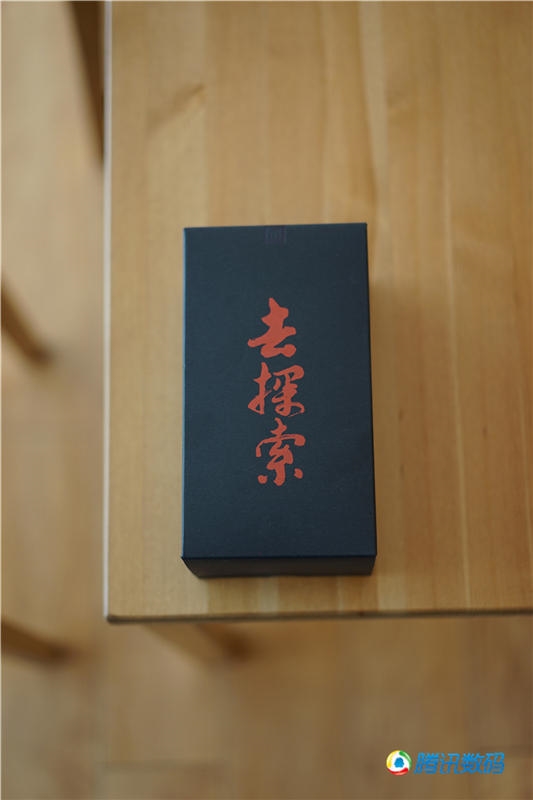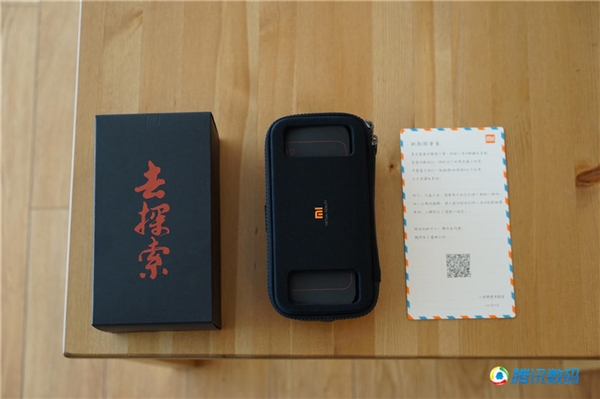 What's in The Box?
The VR headset is said to support phones with screen sizes between 4.7" and 5.7". Xiaomi's Mi VR Play comes in a black box, which contains the headset itself, some paper work, and the head strap.
Setting Up
Setting up seems to be quite easy. Unzip the front, place your phone on the flap, raise the flap and zip the case. You can adjust the position of your phone using the dual front openings in front which also double as vents. The headset has anti-slip strips that prevents the phone from jumping around and rubber strips that prevent accidental presses of the home button. Do attach the straps in case you are going to be using the headset for a long period.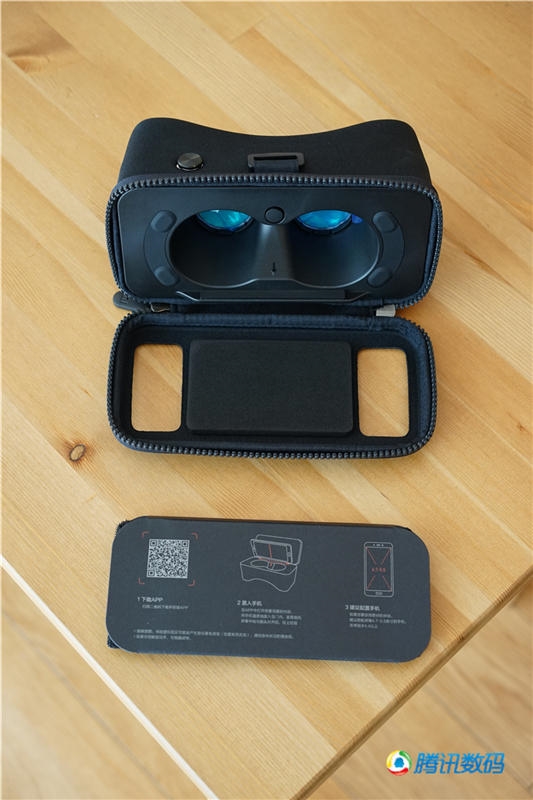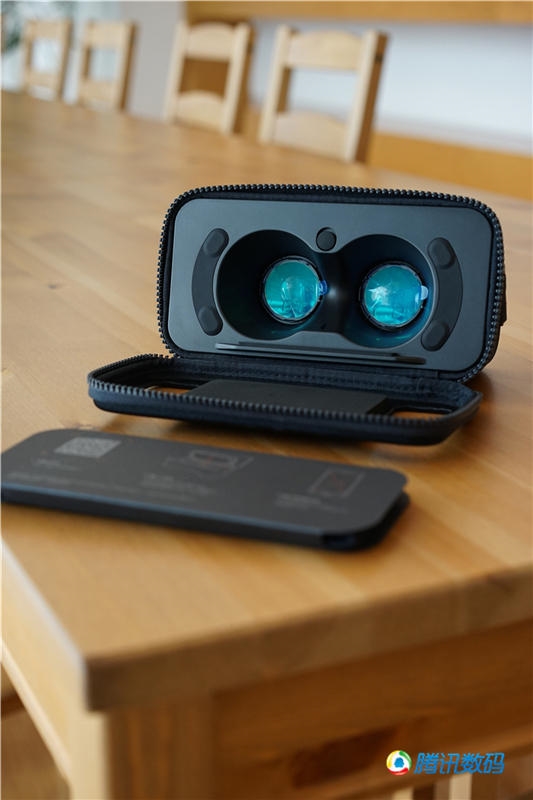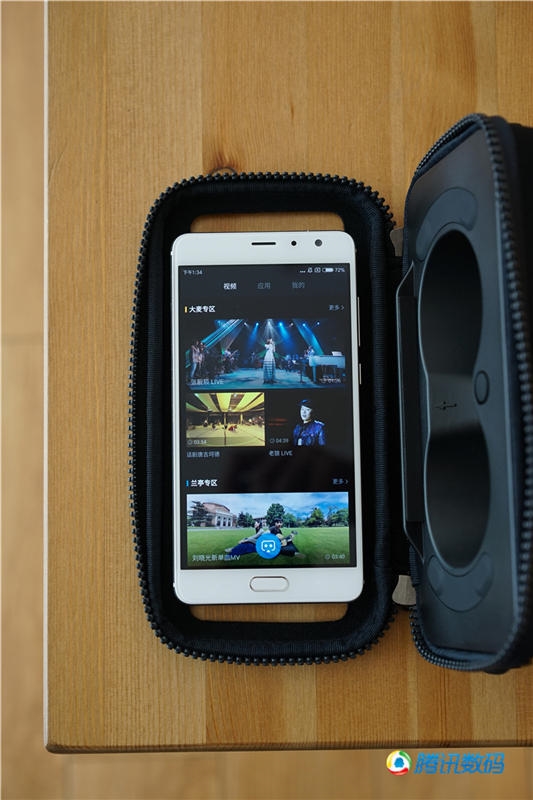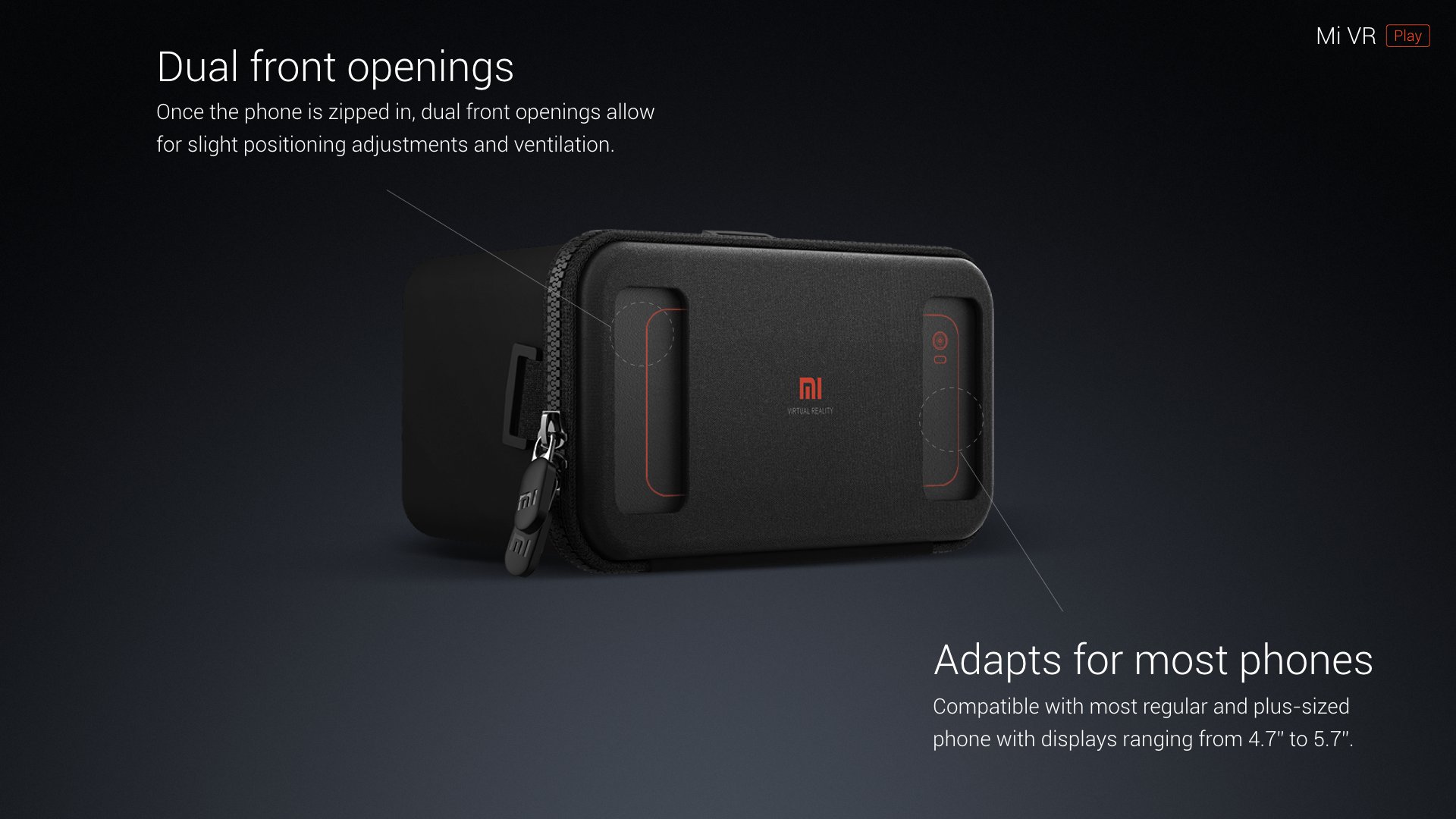 The headset has a metal button on the top which when pressed causes a high-responsive silicone button to make direct contact with your phone, touching the corresponding field and completing the instructions sent.
One issue with the Mi VR play is the inability to adjust distance between the anti-reflective aspheric lenses to accommodate various eyes. If you however own one of those cheap VR remotes sold online, you can pair that with your phone and use that for controls as well.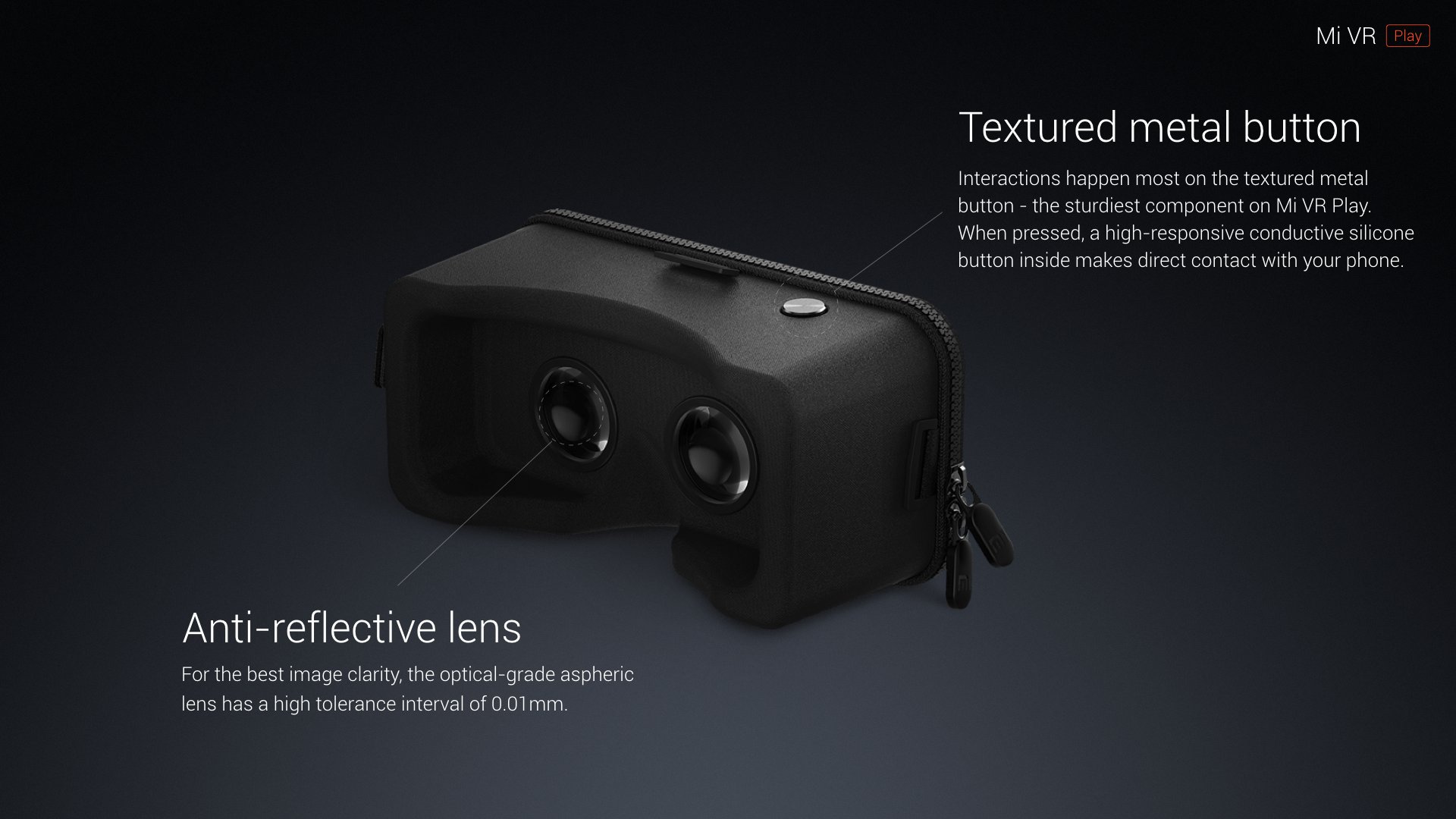 Content
While the bunch of VR content available online should work with the headset, Xiaomi is working with a bunch of content providers such as Youku, QIY,  Conde nest Traveller and VR Hotcast to create content such as games and videos.
RELATED: Xiaomi Mi VR Play Unveiled
Mi VR Play Availablility and Price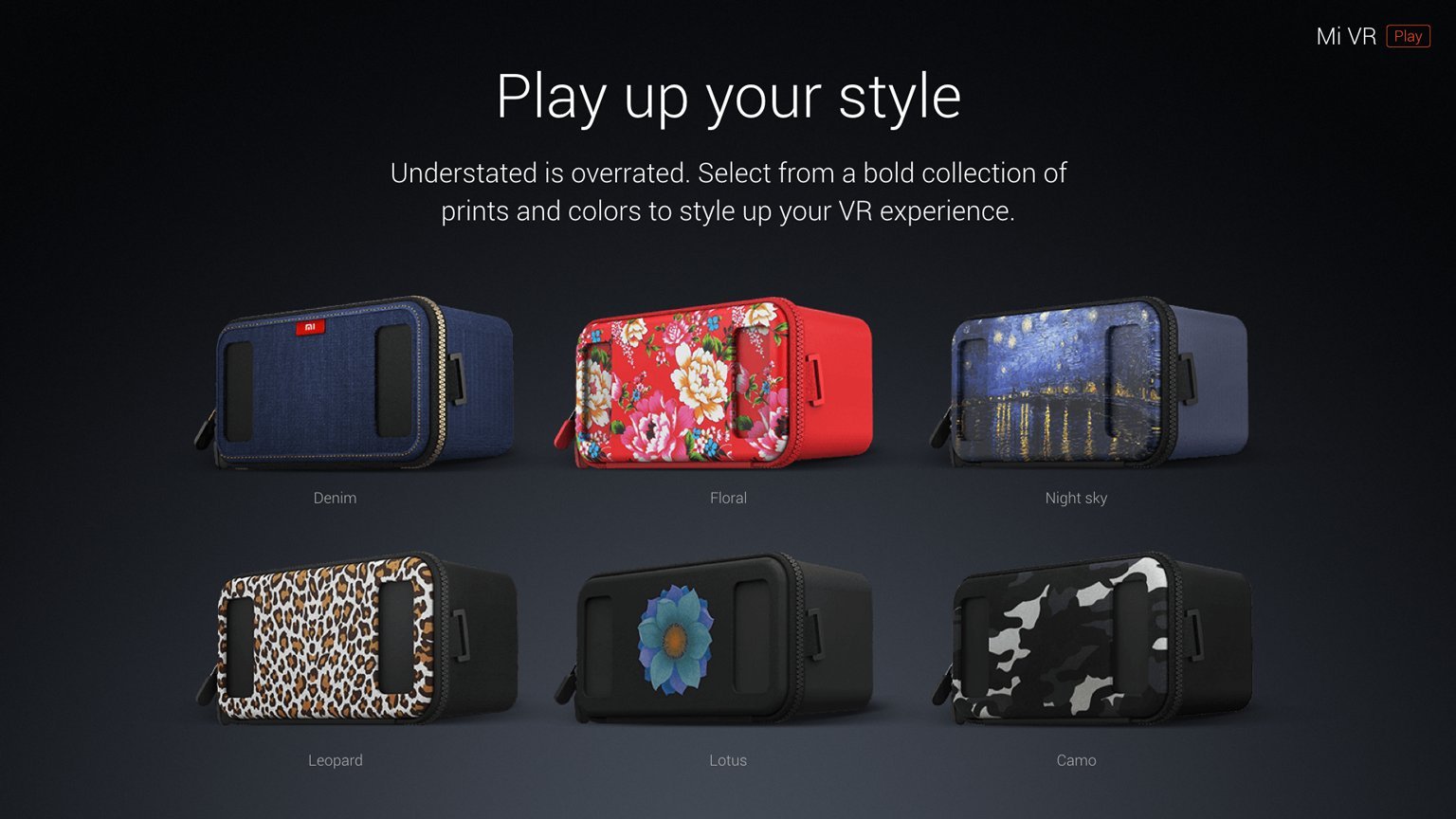 The VR Play is still in a beta-testing stage and will be more available when testing is finished, so if you have been waiting to purchase that denim version or the one with the camouflage design, you'll have to wait a little longer. There's no word on price either but while we expect it to be cheap, Xiaomi might sell certain versions like the denim and camo versions (yes, those two again) for a slightly higher price.