Xiaomi Launches Electric Screwdriver: Wowstick 1fs
by Habeeb Onawole Aug 11, 2016 4:50 am0
O ye tinkerers and fixers! There's a new toy for you. Xiaomi has announced an electric screwdriver called the Wowstick 1fs which was launched using the Mijia crowdfunding platform.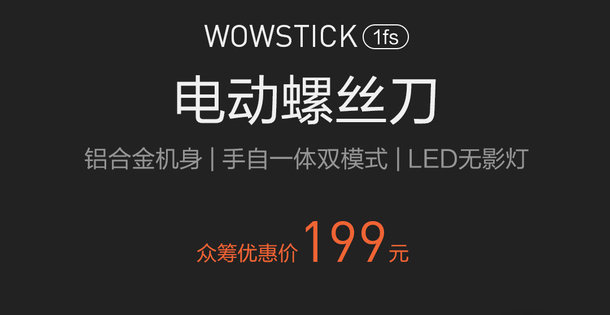 The screwdriver which has an integrated anodised aluminium design also comes with a built-in shadowless LED so you can see into dark holes holding screws. The Wowstick features a removable battery that offers up to 8 hours of continuous work or up to 180 days of standby. It will come in a white storage box and have a weight of 234g. There will be 18 srew tips made from S2 steel alloy. You should also get speeds of up to 100RPM on the Wowstsick 1fs.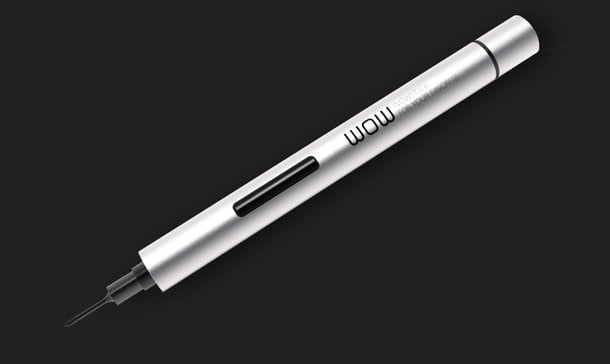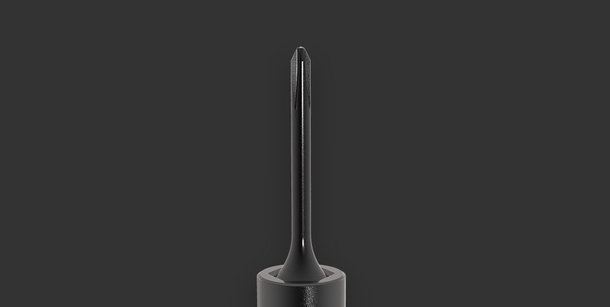 RELATED: Xiaomi Is Not Into the Liquor Business
The Wowstick 1fs has a price tag of 199 Yuan ($30), but expect it to sell for more when you buy from retailers. If you're looking for a gift to give a friend or relative who likes to fix things, you should probably have a look at this  electronic screwdriver.