No! Xiaomi is not entering Liquor Business
In the past couple of years, we have seen Xiaomi release products from almost every known smart home category. We have Xiaomi water purifiers, air purifiers, routers, wearables, smart home kit, cookers and even umbrellas! So, when certain rumors started making rounds on the internet saying that Xiaomi is planning to enter liquor business, we were not too surprised. Backing these rumors was a picture of a liquor bottle with the Mi logo on the front. Considering the logo was indeed of 'Mi', a lot of users on Weibo started to wonder whether Xiaomi was really entering liquor business.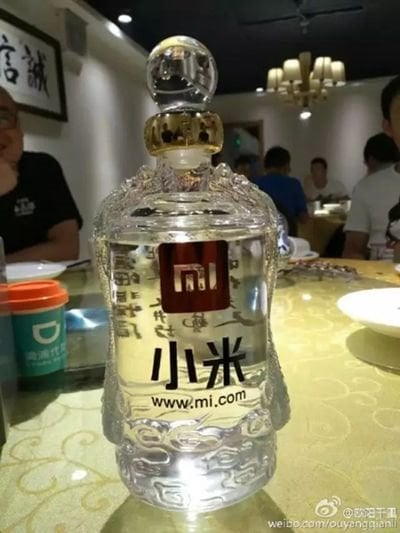 Well, if you were hoping to see liquor bottles branded with Xiaomi's logo on top, then you will be disappointed to hear that today, Xaiomi's official spokesperson on Weibo denied these rumors. So, the company won't be entering liquor business but he did not deny the authenticity of the photo. It looks like this Xiaomi branded bottle was kept at a media conference of the company.
RELATED: Xiaomi's Mijia Brand Launches 19 Yuan Mi Pen