Xiaomi launches Luo Qing Umbrella under Mijia brand
Xiaomi has launched a new product under it Mijia subbrand and the product is an Umbrella! Right, an umbrella. The company had teased us yesterday of a possible launch of what we rightly interpreted as an umbrella. The product as usual will be available via crowdfunding for just 69 Yuan ($11).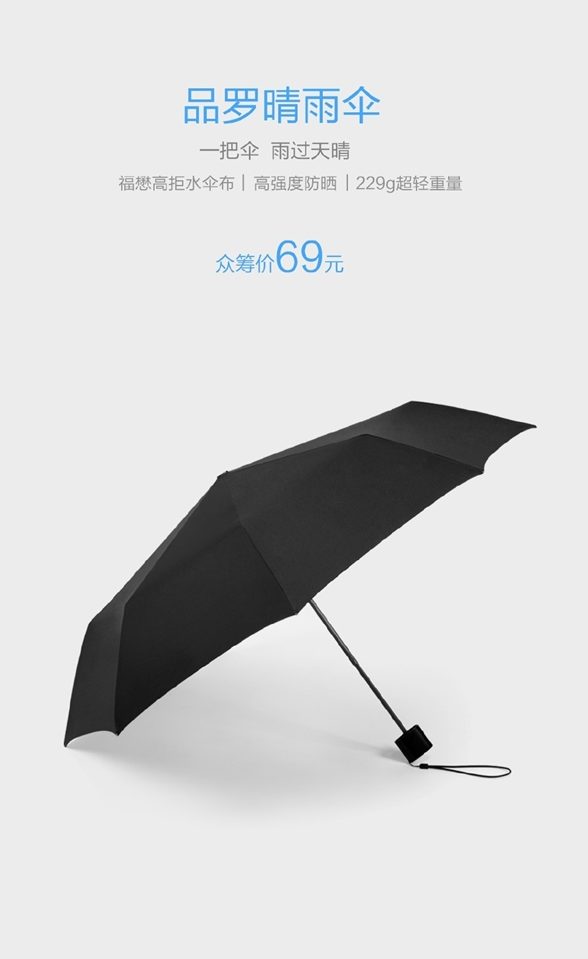 The umbrella is actually called Luo Qing umbrella product made from materials sourced from Taiwan which offer soft feel, durable and high strength sunscreen which doesn't retain water. There's also an additional Teflon coating with superior water resistance and ability to absorb UV rays.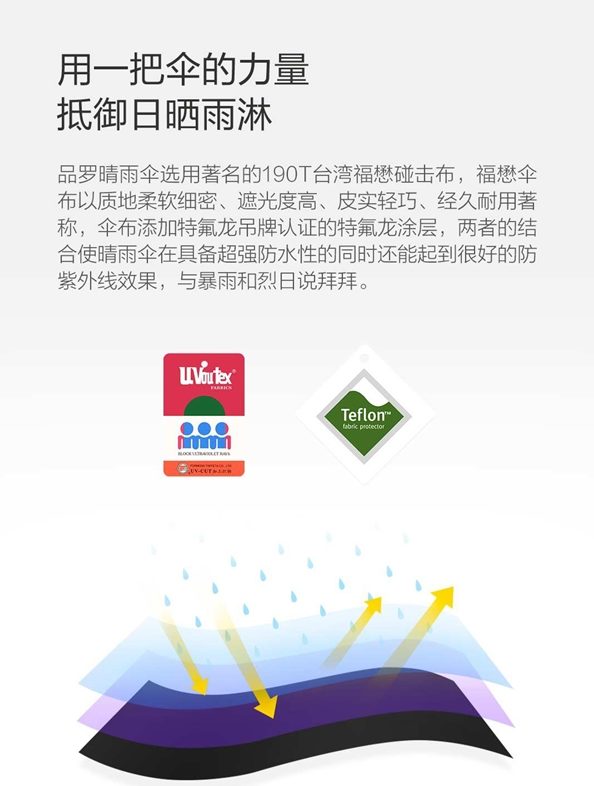 The umbrella weighs just 228 grams and when folded becomes only 3cm thick making it suitable to be fitted inside a small bag. The entire umbrella is 24cm long and when opened, attains an expansion radius of up to 47cm. It also utilises no button design and the umbrella parachute can shrink easily when closed as there are anti-resistance fringes.