UHANS A101 With MT6737 Up For Pre-Sale At $69 (Plus $10 COUPON Inside)
We have been reporting about the UHANS A101 smartphone for the past couple of weeks, mainly because the company is marketing the device as a tribute to Nokia's sturdy design. Now, the phone is finally up for purchase and if you liked the design on the new handset, it might be a good time to pre-order the device.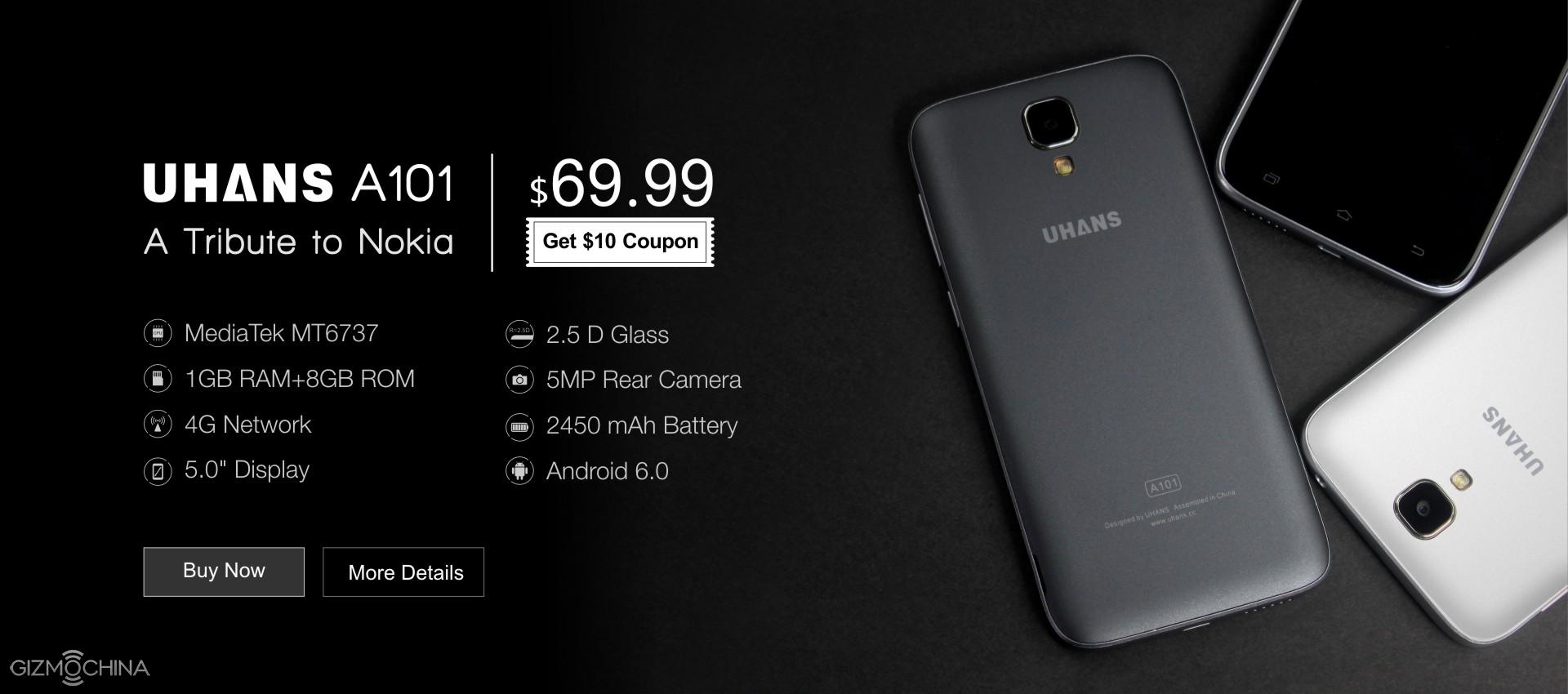 The UHANS A101 is currently up for pre-order at a cheap price tag of $69.99. However, you can further avail $10 discount for the smartphone easily by going to the official website. Just head over to this
link to get the coupon
. At this price, you get a pretty decent smartphone, with MT6737 quad-core chip @1.3GHz, 5-inch 2.5D glass display, and Android 6 Marshmallow OS. The entire specs of the device are listed at the end of this post.
For purchasing the UHANS A101 from Aliexpress, head over
to this link
.  Please note that the Pre-sale $10 promotion starts today i.e. August 15 and goes on till August 22. So, if you are planning to purchase this device, make sure you avail the $10 discount during this period.
Meanwhile, check out the official hands-on video of the UHANS A101 from down below.
Main Specs: 
 MT6737 64-Bit  ARM Coprtex-A53 1.3GHz Quad-core
1GB RAM + 8 GB ROM
5.0"HD 2.5D display
2MP front shooter
5MP rear camera
Android 6.0
2450mAh
Color: Slate gray/White