LeEco Exec hints at a large yet thin battery on the LeEco Le 2s
One accessory which affects the size and weight of smartphones is the battery. Usually, smartphones with large batteries often weighs more and are thicker than those with moderate to small battery capacity and unfortunately smartphone makers haven't been able to give us phones with massive capacity battery but thin and light weight.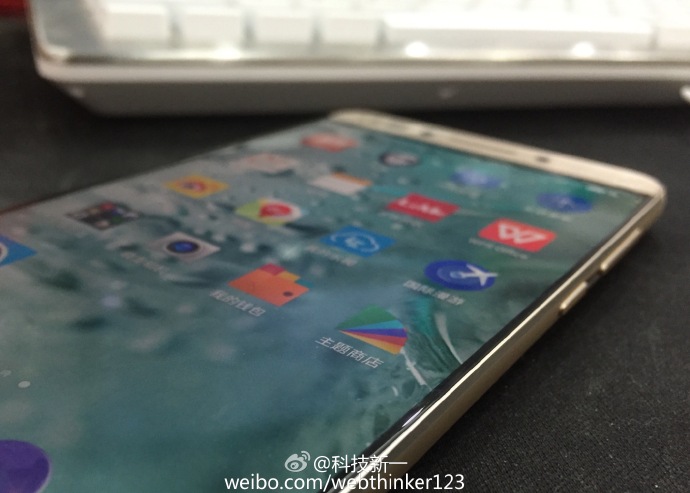 LeEco has however hinted at the possibility of them having the solution to the snag and we'll see that when it launches its expected Le 2s. The LeEco Le 2s which is said to cram a massive battery (most likely 5000mAh) with a thin battery design, according to a Weibo post by Feng Xing who is the President of Mobile business at LeEco. Mr Xing disclosed that LeEco has got the answer to the question of how to produce flagships with large batteries without it affecting the size and weight of the device. A solution, which he thinks others haven't got.
There's a good reason why we think he's talking about the Le 2S. If you have been a regular reader of gizmochina, you would know that Weibo often reveals the device used to submit the post. In this case, the model is unknown as it's just shown as LeEco phone, which should be a good indication that this is being posted using an unannounced model, most likely Le 2S.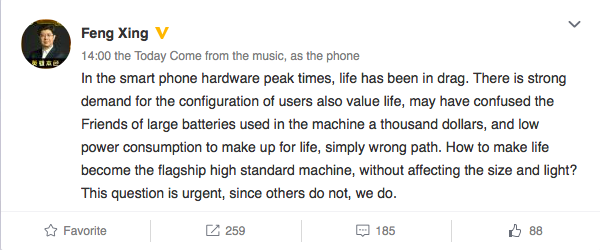 The LeEco Le 2s will be an upgraded version of the LeEco Le 2 which was released in April. The Le 2s is said to come with 4GB of RAM, 64GB of built-in storage and 5000mAh battery. The smartphone is also rumored to be powered by a Qualcomm Snapdragon chipset which could be the SD820 or latest SD821 variant.The Le 2s is also said to have two versions, one with dual camera set up at the back and a second version with single camera.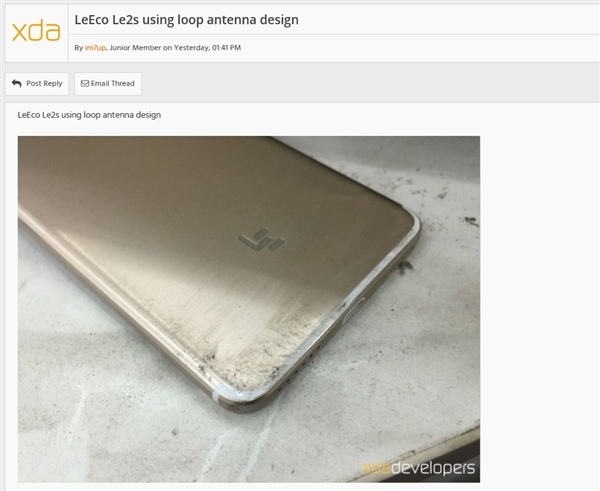 Rumour has it that the LeEco Le 2 flagship will likely be launched on September 9.
Stay tuned to gizmochina for more updates.