The best devices for playing Pokemon Go
Pokemon Go has taken the world by storm. If you're not already playing it, then you should be! Join in the fun and get started by downloading the app now. Before you do though, you might be asking yourself which device is going to give you the best gameplay. This all depends on what devices you have available to you but generally speaking it's going to be your phone. Let's analyse the options below before you get started.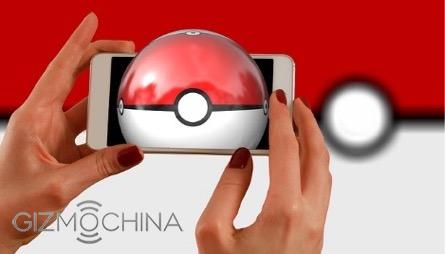 Your Phone
Whether you have an iOS device or an Android operating system on your phone, you'll be all set to download the app. However, it's all going to depend on the sensors your phone has, how much RAM it offers and how recent your last operating system update was. Even if you have an iOS or Android device, if it's been too long since you last updated you mightn't be able to play until you do.
Pokémon Go for Android requires 2GB of RAM and if you didn't already know it there's no way to get more of it unless you purchase a new phone. As for the required software, you'll need Android 4.4 or a more recent update. Anything older and you won't be able to download the app from the Google Play Store.
On your iOS device, thankfully Apple makes it pretty easy to play Pokémon Go on whatever device you choose, especially your iPhone. So long as you have iOS 8.0 or newer you'll be able to play, though all features may not be supported on older systems.
Your Tablet
Of course your phone should be your preferred method of play for Pokémon Go due to its ease of use but you can still download the app on your Apple or Android tablet if it meets the above requirements.
Unfortunately even if you meet all the software requirements, you still won't be able to download Pokémon Go from the Google Play Store if your tablet has an Intel processor.
Other specifications
Of course, you'll also need to have an internet connection available to you, and a good one at that to make sure the game runs smoothly. Unless you're chasing Pokémon in a capital city, you probably won't be able to rely on Wi-Fi alone, so you'll need to use your phone data to allow the game to work properly. Pokémon Go runs on three sensors to make the augmented reality features of the game possible. These are a compass, gyroscope and camera. Unfortunately, if your device is missing any of these, augmented reality mode may not work.
Devices that won't work
Niantic announced before the game was out that it would not be bringing Pokémon Go to devices using Microsoft Windows Phone or Windows 10 operating systems. With just a small team behind them the developers had to focus on reaching the widest audiences. Though all hope for Windows fans isn't totally lost just yet. A new app named PokeGo gave access to Windows users for a brief moment in time. Unfortunately the app no longer works after the most recent update but the developer has hinted that it will be returning soon.
And for those who would prefer to play the game on a Nintendo 3DS or 2DS, unfortunately Pokémon Go will not be playable on the devices. However, this autumn's release of Pokémon Sun and Moon will have Pokémon and Nintendo fans rejoicing.