Xiaomi is Working on a More Sophisticated VR Headset
by Habeeb Onawole Aug 21, 2016 2:29 am0
Xiaomi's Vice President, Hugo Barra, in an interview with CNBC, has revealed that the company is working on a more sophisticated headset. The Mi VR Play is Xiaomi's first VR headset and it improves upon existing entry level VR headsets by offering a more comfortable hardware. A more sophisticated version might be similar to what HTC offers with the Vive, Facebook's Oculus Rift or Samsung's Gear VR.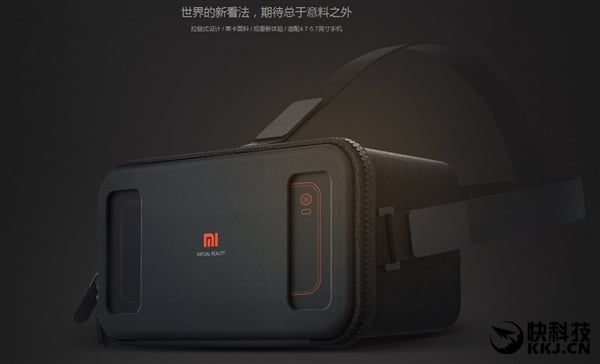 Launched about 2 weeks ago, the headset is similar to Google's cardboard but uses zippers instead of velcro to hold the phone in place and is covered with lycra to offer more comfort. It has support for phones with screen sizes between 4.7 – 5.7 inches.
When he was asked about the success of VR in terms of projected sales, Mr. Barra said the company recorded 1 million registered buyers for the Mi VR Play in the first 8 hours the site was opened.
Other information disclosed says Xiaomi's plan is to be an open content platform for VR in China. The company already has a number of startups making videos and games for the VR platform. So even if you are not using Xiaomi's VR headset, you'll still have to use their software platform to get content.
RELATED: Xiaomi Prepares for US Market Launch
The Mi VR headset is still in public beta, so there's no price yet but last week the company sold the Mi 5 bundled with a Mi VR Play for $272, so if you were able to grab that deal, lucky for you.