OPPO Could Be Licensing its Fast Charing technology to Drones, Teaser Reveals
In the past few months, OPPO has increased its market share by a considerable extent, all thanks to the efforts put in by its smartphone department. However, we know companies like to diversify its product portfolio and what better example than Xiaomi, who has products in lots of different segments. Now, OPPO's Camera Phone account on Weibo has released a brand new teaser, and from the hashtags and the image on the teaser, it looks like the company is planning its entry into the UAV (drone) industry.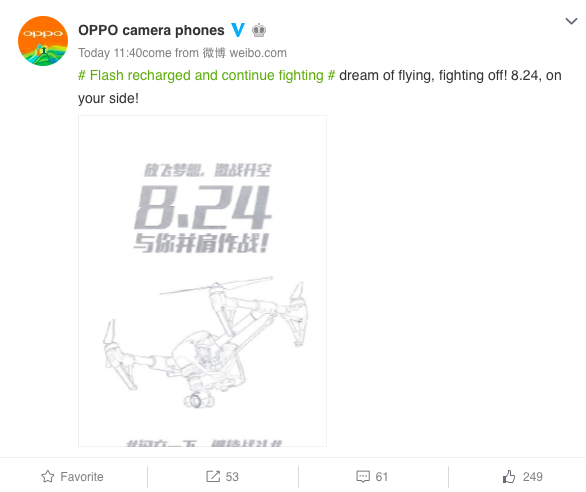 Well, we don't think that OPPO is going to release its own drone, however, what it could do, is license the top-notch technology that it has developed for its phones. This is a possibility because the teaser comes with words like flash charging and we know that OPPO's Super VOOC low voltage fast charging tech is one of the best in the world. No harm in using VOOC tech in drones right? After all, they also need regular charging and if the time as well as its life is improved with the help of Super VOOC fast charging, we could see much more powerful drones in the market soon.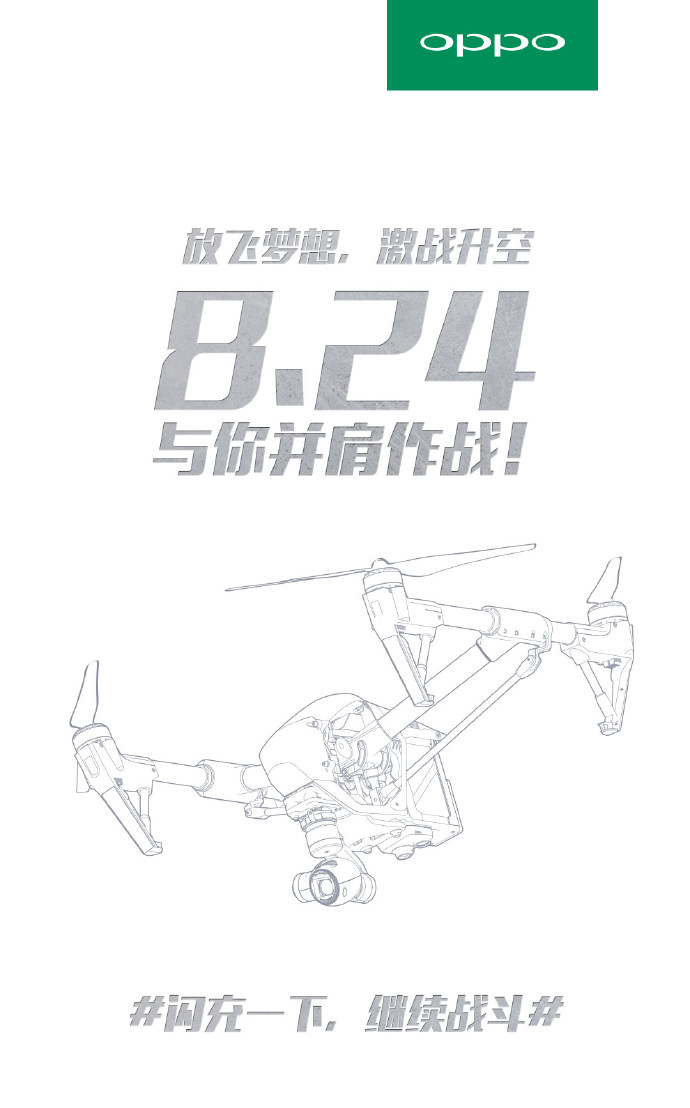 In case you remember, OPPO also revealed its SmartSensor Image Stabilization tech back at MWC, which possibly could also be used inside products such as drones. And we can see that the drone in the teaser comes with a camera. Plus, given that OPPO's Camera Phone account released this teaser, it's possible that OPPO has licensed its technology to drone makers.
August 24 is the date given in the teaser, which is just a couple of days away. So, we expect more details, possibly the first such product launch on that day. Stay tuned for more details.