ZTE Will Release A New Device at IFA Berlin 2016 Featuring "Breath-taking Audio"
ZTE's recent efforts have been to strengthen the audio on its smartphones and the ZTE Axon 7 made sure that the company's flagship device featured top-notch audio support. For some, audio is just another feature in a smartphone, but for others, it is one of the most used as well as important features on their phone.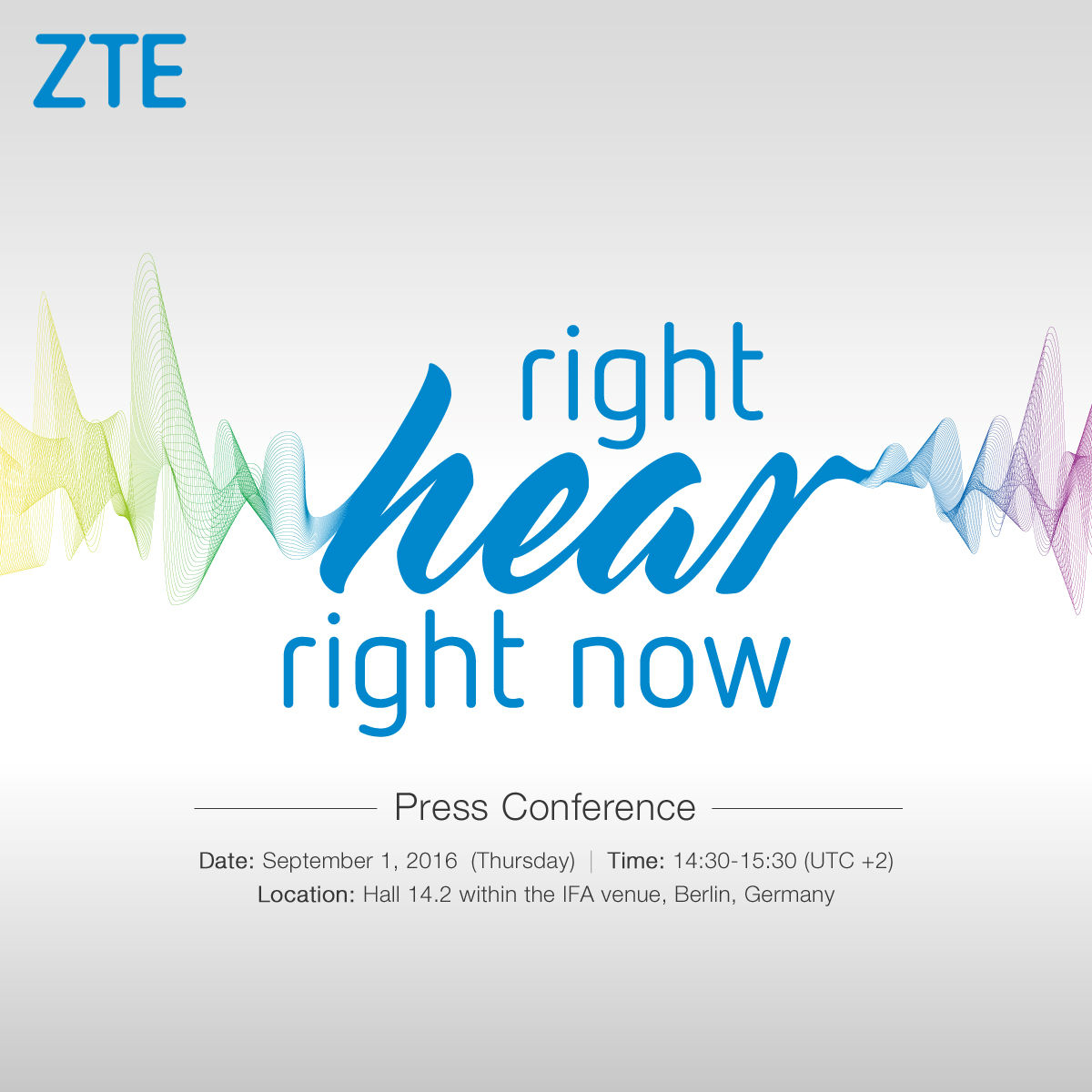 ZTE has now confirmed that we will meet another audio-centric smartphone at the famous IFA Berlin in 2016. The event will be held on September 1, the same day that Huawei unveils its brand new device. From the press release sent to us, it is confirmed that the phone will be a premium device, coming with superior audio quality.
"We're delighted to be debuting our latest products to the world in Berlin," says Adam Zeng, CEO of ZTE Mobile Devices. "Our fan community played a huge role in the development of our new smartphones, delivering valuable input that helped inspire and motivate our team. The result is a suite of devices that pack cutting-edge, innovative features and the latest technology."
The company claims that audio has been a shortcoming on many of the flagship smartphones in recent times and with their advanced research and development, ZTE's recent phones like the Axon 7 aims to fill these special needs of customers.
Hopefully, we will get to hear more about this audio-centric ZTE smartphone in the coming days.