Photo of Faraday Car Spotted in Public
by Habeeb Onawole Aug 23, 2016 4:53 am1
During this year's CES show in Las Vegas, a company known as Faraday Future showed off a car called the FF ZERO1 which is a single seat electric concept car designed for the future. While we already know that the car would probably never be released commercially, the California based startup has been working on other vehicles which will probably see a release in the not too distant future.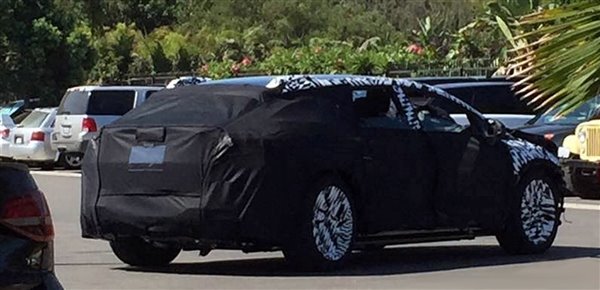 One of such vehicles was spotted in the open recently. The car which looks like the Tesla Model X is seen covered in a sort of camouflage car cover. The car in the photo appears not to have a rear exhaust pipe which means it is probably a full electric vehicle.
RELATED: Meizu M3E Can Remotely Control The Roewe RX5
Farday Future has bought up to 900 acres of land in the Nevada desert for its billion dollar factory and has hired experts from Tesla, BMW, GM, and SpaceX. The company is also backed by LeEco (LeTv) CEO.