Huawei P10 Could Feature Front Facing Fingerprint, A First For Huawei
Unlike other Chinese smartphone companies, Huawei is constantly looking to differentiate its devices in the market. It is one of the first mainstream companies to adopt dual camera design on multiple smartphone series in 2016. And to a considerable extent, its smartphone like the Huawei P9 and the Honor 8 have managed to get our attention.
Although the company released three major phones this year —  the Huawei P9, Honor 8 and the Honor V8 — among other mid-rangers, there's still a couple of powerful phones left in the lineup. One of these phones we'll meet in September, probably the Mate S2, with the Mate 9 slated for late 2016 release.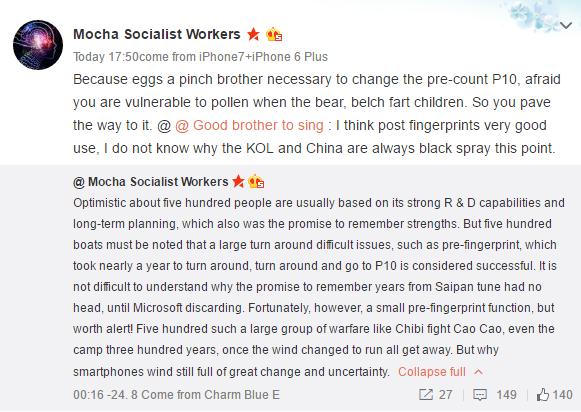 However, rumors about the Huawei P10 smartphone have already started to come in. The latest rumor from Weibo reveals that the Huawei P10 will feature a front facing fingerprint sensor. If true, this would make the first major Huawei phone to feature a front-facing fingerprint sensor, as the company has been using a rear-mounted fingerprint design on all its recent smartphones. If you remember, another rumor had revealed the front fingerprint sensor design a couple of months ago.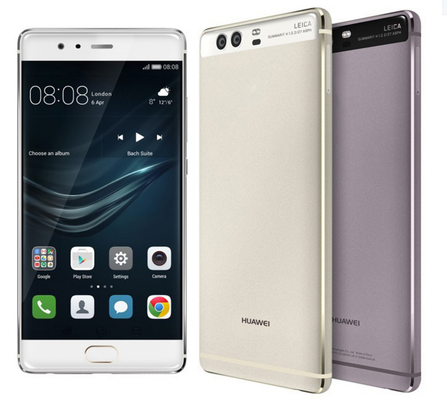 If the sensor is up front, it also means that the phone will probably have a physical home button on the front as well. It would be interesting to see what home button design would Huawei use on the device.
Since this is a Weibo leak, we can't be sure of its authenticity. So, make sure you take it with a pinch of salt. Only after we see a few renders or real images of the Huawei P10, will we be more certain of this claim.