Alleged Xiaomi Mi Note 2 Screenshot Reveals Its Specs: SD820 & 6GB RAM
Xiaomi has been quite busy the past few days, releasing two new phones in the Redmi lineup, the Redmi Pro (Review here) and the Redmi Note 4. However, for those who are looking for a much more powerful smartphone, the company is soon said to release the Mi Note 2 flagship in September this year. Yes, earlier it was said that the Mi Note 2 would debut in August, but now, the latest rumors say that the release will be in September.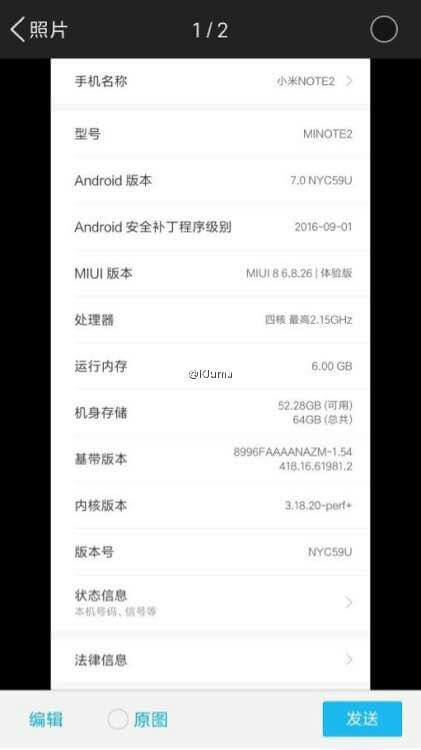 Rumors about the Mi Note 2 have been cropping up in China quite consistently for the past few weeks, and the latest leak related to the phone reveals a few details about the specs of the device. A leaked screenshot of the Mi Note 2 shows that the phone will come with the Snapdragon 820 chipset clocked at 2.15GHz. There were rumors that the Mi Note 2 will also have a SD821 powered version, but we can only be sure after the company confirms it. This screenshot could be of one of the versions of the device.
RELATED: New Mi Note 2 Leak Shows Dual Curved 3D Glasses and 128GB Storage
Apart from the powerful SD820, the phone is also running 6GB RAM inside with 64GB of internal storage. So, this doesn't look like the standard version. We expect a 4GB RAM version of the device as well. Finally, the screenshot reveals that the Mi Note 2 is running MIUI 8.6 version.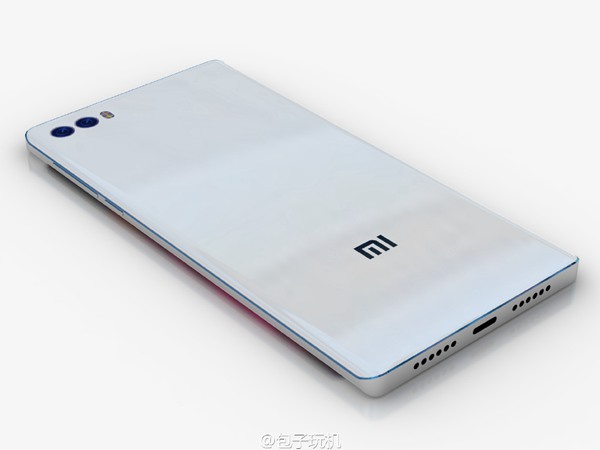 While we can't be sure of the authenticity of this screenshot, these specs are just about what every leak have been pointing towards in the past few days. There are also rumors about a dual curved version of the phone, which makes this device even more exciting.