Comparison Video of Mi Robot Vacuum and iRobot 800 Released
by Habeeb Onawole Aug 29, 2016 1:51 am1
Last week we reported that Xiaomi probably has a robotic vacuum cleaner in the works based on leaked images of the packaging for the product. The Mi Robot Vacuum is said to come with a smart function that allows owners plan cleaning paths. This function is said to feature in only high-end robot vacuums.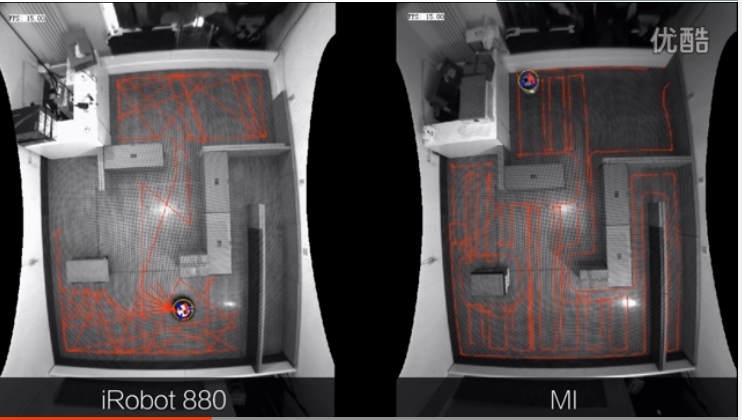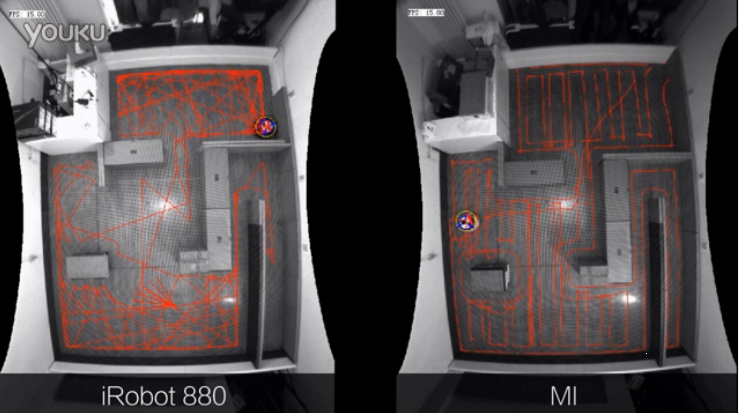 A 30-second time lapse video was released online comparing the yet-to-be released vacuum to the popular iRobot Roomba 880. In the video, the robot vacuums are put in nearly identical rooms. The Mi Robot completes it's cleaning task in less time than the iRobot 880 and also does it better thanks to its path planning function before returning to it's original starting position. The iRobot 880 can be seen stuck at one section of the room and doesn't return to it's original position till the end of the video.
RELATED: Xiaomi Launches Viomi Super Filter Kettle L1
While iRobot is a well known brand, it seems it already has a more than capable competitor which is expected to cost even less. Rumours going round says Xiaomi's Mi Robot Vacuum is expected to cost less than 3000 Yuan ($449) which is cheaper than the 3500 Yuan ($524) price the Roomba sells for.
The Mi Robot Vacuum is expected to launch on August 31.